New Program Supports Students Finishing Their Dissertations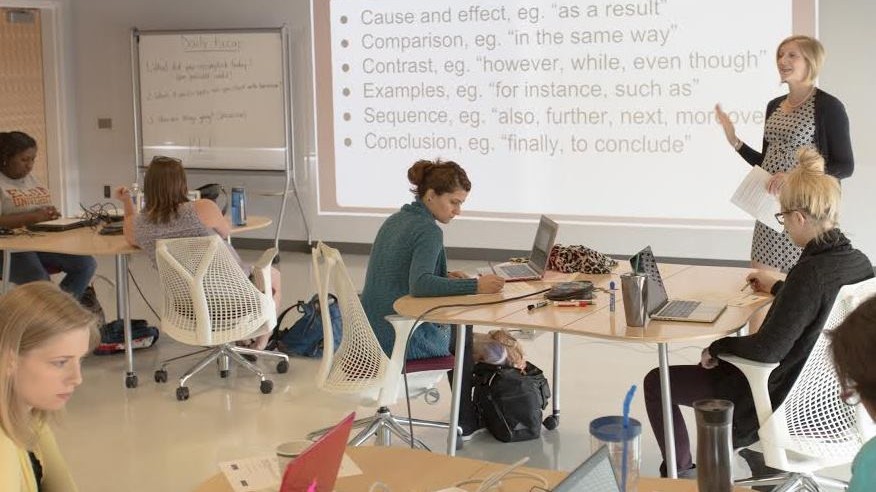 When Meagan Kittle Autry was a doctoral student at NC State, she knew that she needed support to complete her dissertation and earn her Ph.D. in communication, rhetoric, and digital media. So she and a fellow student joined forces to support each other's dissertation writing efforts.
Now director of The Graduate School's Thesis and Dissertation Support Services, Kittle Autry will launch a new program – the Dissertation Completion Community — this fall that was partly inspired by her experience sharing her dissertation writing with a friend.
Kittle Autry and her colleague held each other accountable by keeping daily track of the number of words they had written on their dissertations. A former college athlete, Kittle Autry said her competitive nature kicked in whenever her friend wrote words more than she did – or when she wrote nothing at all and her friend did.
In addition, the two would sometimes hold writing sessions together, logging hours with their laptops at the library or a coffee shop. They swapped drafts over the weekend and critiqued each other's work.
"I realized how valuable it was to have someone to support me while working on my dissertation," she said.
With support from NC State's DELTA, Kittle Autry developed the Dissertation Completion Community (DCC) to give students the resources and motivation they need help each other finish that complex written record of their research project that determines whether or not they earn a Ph.D.
Statistics show that up to half the 500,000 students who start graduate school each year will never finish. Many times, graduate students working on their dissertations have already left campus, moved on to a job or returned home. Without a campus connection, staying engaged in writing a dissertation can be challenging, Kittle Autry said.
The DCC is an online community that doctoral students access through Moodle, NC State's learning management system. It provides closed forums where groups can congregate to support other dissertation writers and an open forum where students can engage with the whole community. There are also learning modules to help students master the various writing skills and tasks involved in achieving a doctoral degree.
"A key component of dissertation completion is having a community of writers with whom to share work, discuss challenges and connect," she said. "Students writing dissertations are frequently isolated and find it helpful to interact with those going through a similar process, facing the same challenges."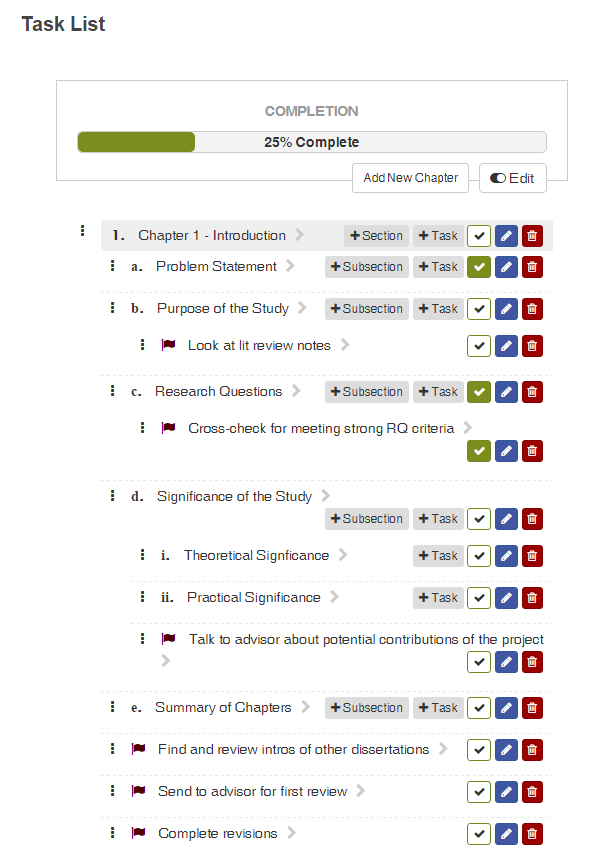 Another tool that DCC will provide is an online "Progress Tracker" to help students see the progress they make toward completing their dissertation. Students will develop their project outline and assign specific tasks needed to complete item on the outline. As students "check off" those tasks, the Progress Tracker will show how far they have come in completing their dissertations.
This summer, a group of 25 doctoral students mainly from the College of Education were part of a pilot group to test the site.
In addition, 150 people participated in a 10-week Summer Writing Accountability Group; many of those were also from education. Around April, Kittle Autry observed chatter in online dissertation forums around students' desire to spend their summer weeks focusing on dissertation writing. The experience helped participants to "feel like someone cared that they were making progress," she said.
The university's strategic plan calls for admitting more doctoral students, and The Graduate School wants to raise the 10-year completion rate for those candidates to 70 percent. As director of The Graduate School's Thesis and Dissertation Support Services, Kittle Autry strives to help graduate students complete their degrees.
To achieve that goal, The Graduate School has introduced a number of support programs for Ph.D. and master's candidates. One such program is the Dissertation Institute, held at the end of each semester in the Hunt Library's Creativity Studio.
The five-day dissertation writing "boot camp" provides students with intensive writing time, goal setting and motivational strategies, as well as one-on-one coaching from writing experts. Students leave the institute with a clear path and a strong start on completing their dissertations.
To register for the Dissertation Completion Community, doctoral students actively working on their dissertations can visit go.ncsu.edu/dcc and self-enroll in the Moodle site. There is no cost to join.
The Dissertation Completion Community is brought to you by Thesis and Dissertation Support Services and made possible by a grant from DELTA. Questions about the website before you join? Email thesisdissertationsupport@ncsu.edu.