Primus Among Those Responsible for Solar Charging Station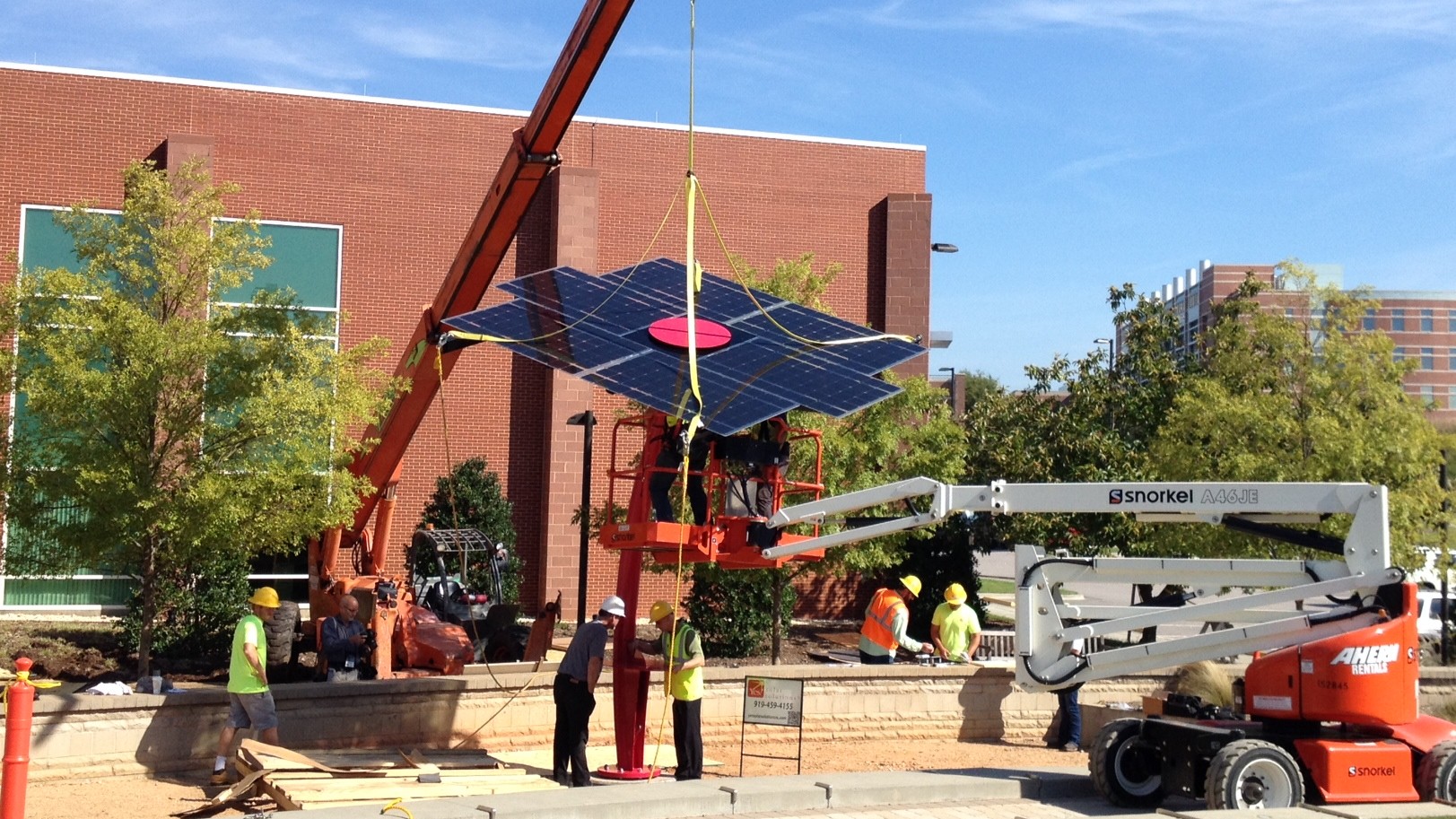 Graduate student Xavier Primus was among three NC State Park Scholars from the Class of 2015 who led the effort to install a solar-powered device-charging station on Centennial Campus. Primus is now a master's student in computer science.
Primus, Nathan Pedder and Tori Huffman led the charge toward making the solar tree a reality. They worked with the university's landscape architect and Centennial Campus Development Office on choosing a location, created a website about the project, initiated a fundraising campaign, and selected local companies Spotlight Solar as manufacturer and Yes! Solar Solutions as installer of the solar structure.
Read more about the project from the Sustainability website.