GradPack Shares Krispy Kreme Challenge Experience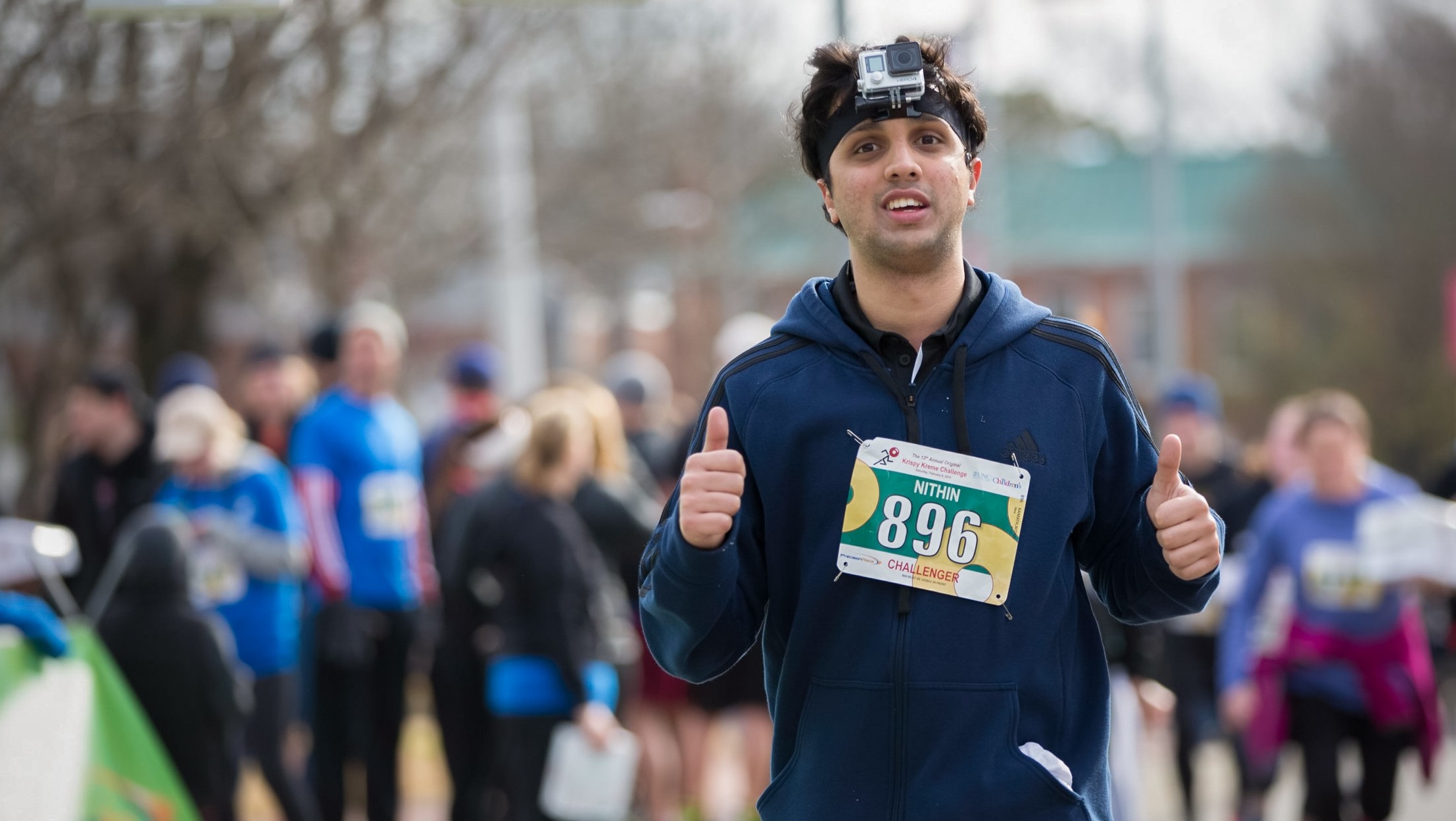 It started 12 years ago when a few students decided it might be fun to run from NC State's Belltower to the iconic Krispy Kreme doughnut shop downtown, eat a dozen doughnuts and run back. Today the Krispy Kreme Challenge is an NC State tradition that draws nearly 8,000 runners and supports the North Carolina Children's Hospital in Chapel Hill.
For this year's Krispy Kreme Challenge, Graduate School Webmaster Darren White organized a #GradPack team of students to collect video and share their graduate student experience during the race.  Students who helped plan and videotape the event were Nithin Kamath, electrical engineering; Vitul Varshney, mechanical engineering; and Shivam Gulati, computer science.
Also, congrats to the Graduate School's Dr. Peter Harries, Denise Wesselow and Darren White, who all successfully completed the Krispy Kreme Challenge!