Students Share Value of Graduate Education with Legislators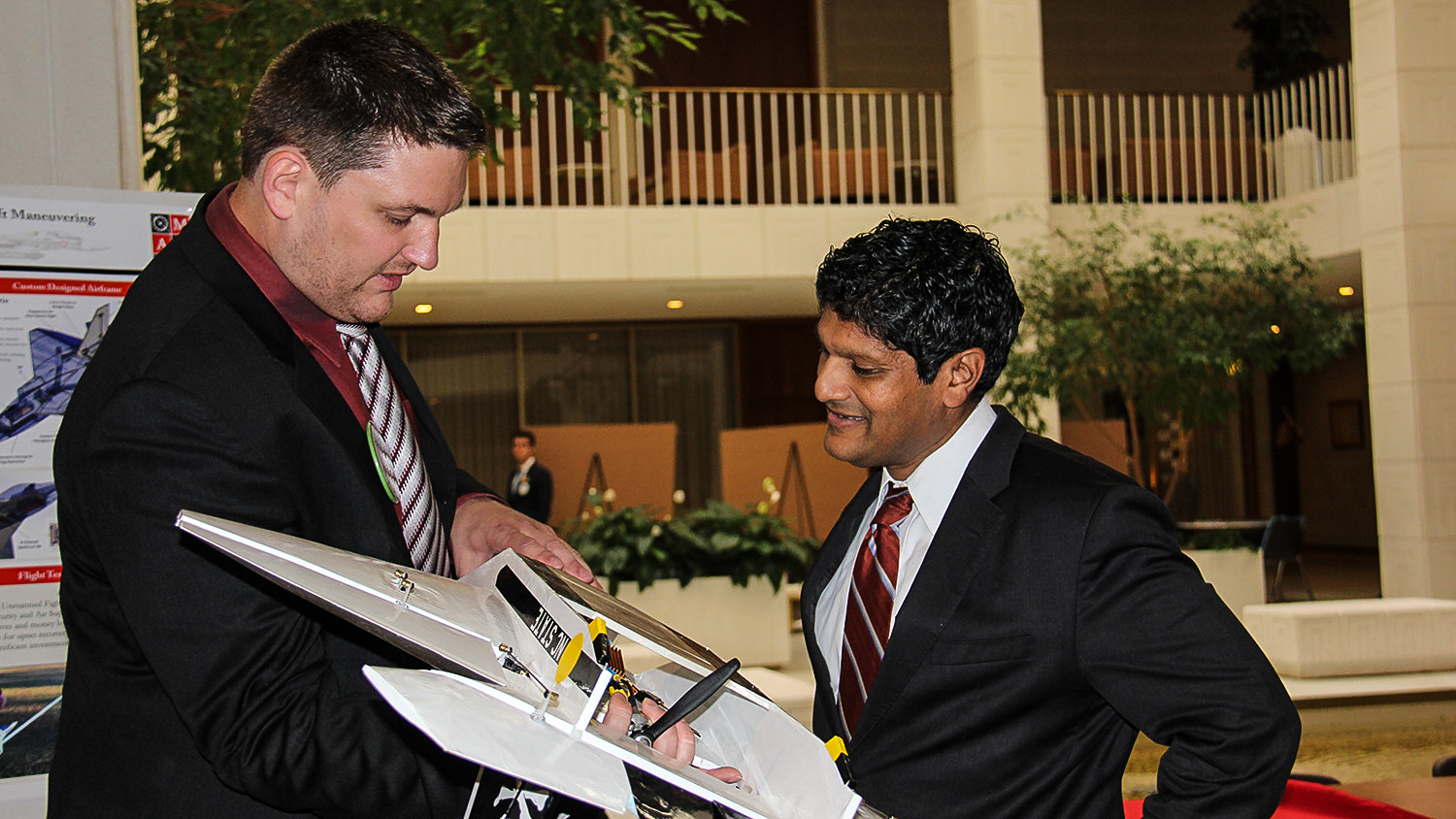 Graduate Education Day at the N.C. General Assembly in mid-May featured the research work of more than 30 graduate students from across the state, from both public and private universities. Each year, the N.C. Council of Graduate Schools visits legislators to share the value of graduate education.
The event includes graduate poster presentations in the legislative building. Universities also schedule visits with their elected representatives.
Representing NC State were Tyler Allen, Ph.D. student in comparative biomedical sciences; Laurel Kayes, master's student in forestry; and Brett Pearce, master's student in aerospace engineering. They visited the offices of Senators Jay Chaudhuri, John Alexander and  Jeff Tarte; Representatives Joe John, Rosa Gill and Grier Martin, along with Graduate School administrators Peter Harries and Mike Carter.
At the meetings, the NC State teams described the importance of student research, the need for more graduate degree recipients in the workforce and the importance of student funding. By 2022, the United States expects to see a 16 percent increase in the number of jobs requiring a doctoral or professional degree and an 18.4 percent increase in jobs requiring a master's degree.
Here are some statistics on graduate education in North Carolina:
North Carolina is tied for 25th nationally (including the District of Columbia) in the percentage of residents with graduate or professional degrees (10.6 percent). These individuals help drive the state's technically skilled and entrepreneurial workforce.
In 2013-14, North Carolina's public and private colleges and universities awarded 4,419 doctoral degrees (2,332 from University of North Carolina institutions; 2,089 from private colleges and universities)
In 2013-14, North Carolina's public and private colleges and universities awarded 18,168 master's degrees (11,821 from UNC institutions and 6,347 from private colleges and universities)