Help Us Create a 'Defenders' T-shirt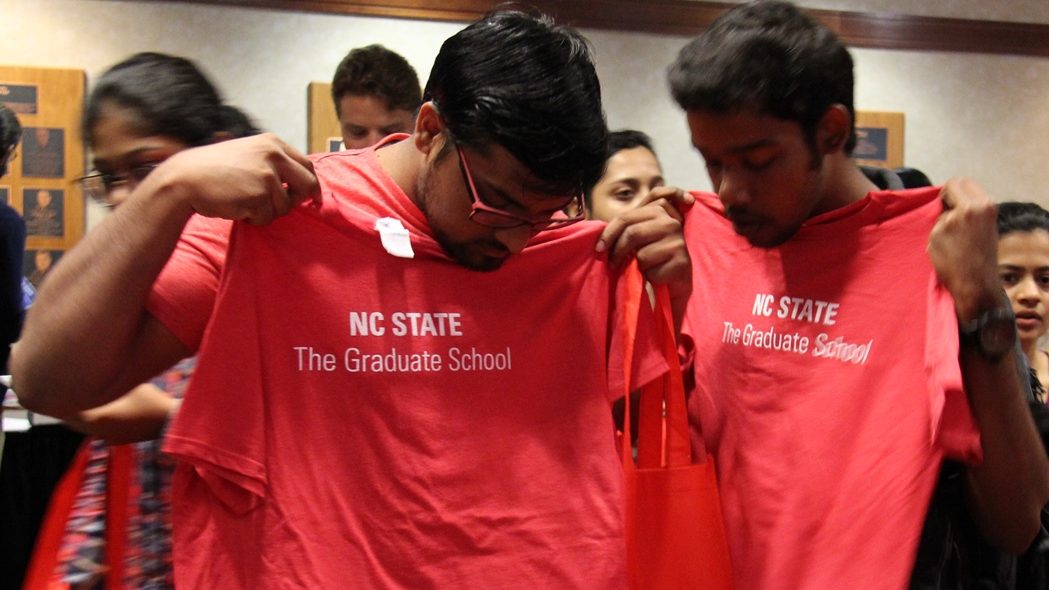 Successfully defending a Ph.D. dissertation is a Pretty Big Deal in the life of a graduate student. So the Graduate School wants to recognize our Ph.D. candidates who complete their defense by giving them a specially designed t-shirt. And we need the help of NC State graduate students to create the right design.
We are extending the design deadline to Feb. 16, and we invite graduate students and postdocs to submit designs for a t-shirt recognizing dissertation defenders. The designs should clearly be for NC State students and ideally will include the NC State logo or NC State Graduate School logo. The design winner will receive an NC State swag bag.
Judging and Voting
Once all of the designs have been submitted, a panel of judges will select the top design to be printed on our t-shirts.
The winning design will be selected based on the following criteria:
How well the design/slogan reflects NC State University and the Graduate School.
Whether the design/slogan is eye-catching, powerful and unique.
Whether the design/slogan is in keeping with the university's code of conduct.
Compliance with trademark licensing regulations.
Guidelines
Students may submit as many designs as they like within the deadline period.
By submitting a design for consideration, you confirm that to the best of your knowledge, the design you are submitting is your own original work and that no other persons or parties can claim ownership.
Designs must include logos from NC State University. Logos from other universities are not allowed.
Designs should be submitted electronically via email. Hard copies of hand drawn art are also acceptable.
The contest is open to current NC State graduate students and postdocs only.
The winning entry becomes the exclusive property of NC State Graduate School. We reserve the right to use all or part of a design and adapt it as necessary.
NC State Graduate School reserves the right to modify and amend these guidelines at any time without notice.
All t-shirt designs should be submitted by email to Darren White (dawhite2@ncsu.edu) no later than Feb. 2. Submissions should include the student's name, degree program and a phone number. Hard copy submissions can be mailed or delivered to the Graduate School, Box 7102, 1020 Main Campus Drive, Raleigh, NC 27695-7102. Questions? Contact Darren White (dawhite2@ncsu.edu).