A New Teacher's Surprise Path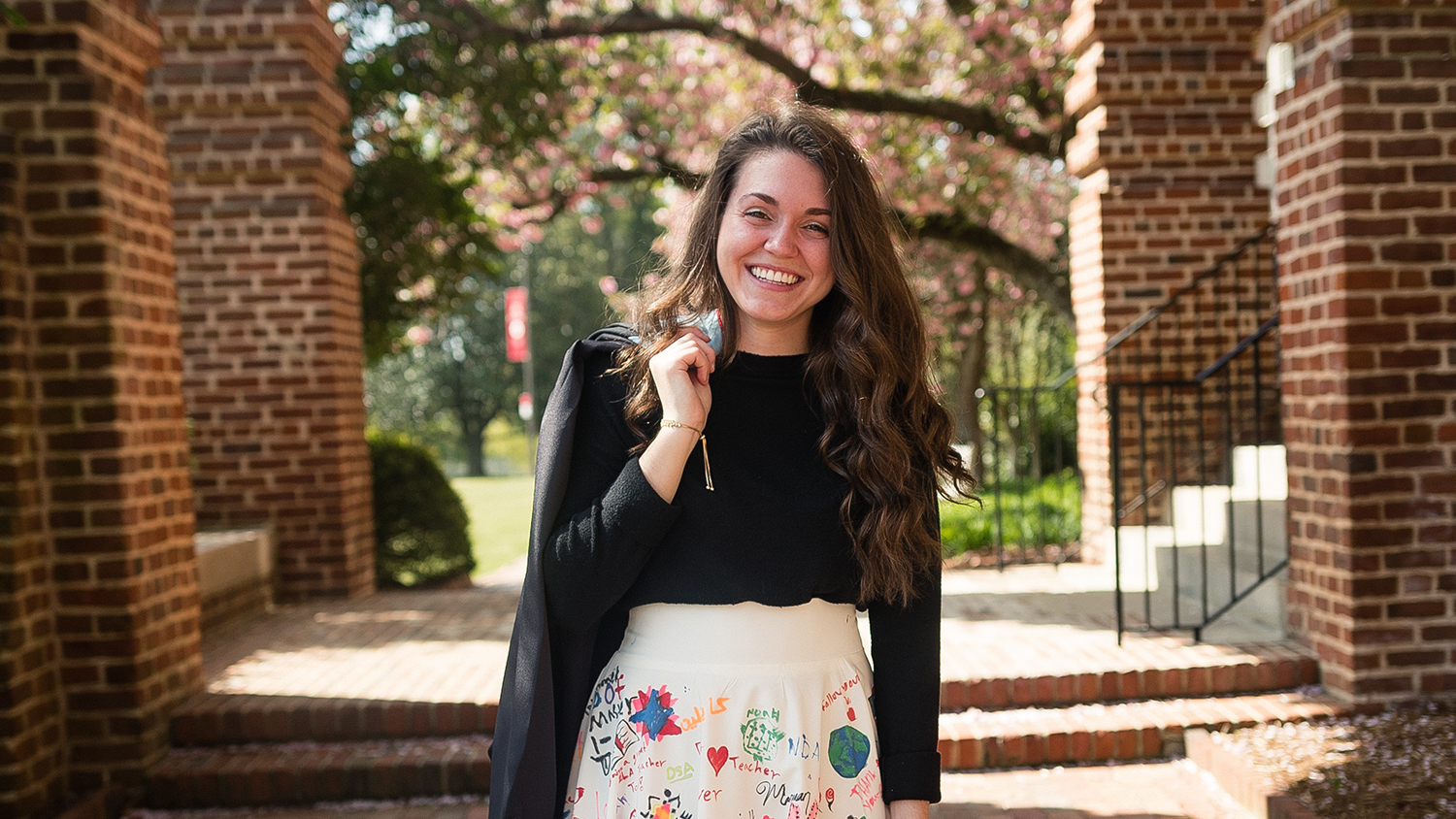 For this first-generation college student, teaching is an unexpected career.
Kaitlin Montgomery can make you believe anything is possible with hard work and dedication. And for someone who recently completed her Master of Arts in Teaching program in just one year while working full time, that's probably true.
After graduating from NC State with a degree in communications in 2016, Montgomery took a year to complete internships and apply to jobs.
"My plan was never to teach or go to graduate school," she said.
In her interim year, however, she was told time and again that she was too qualified for entry-level jobs and too inexperienced for a mid-level position. 
"I felt kind of disillusioned," she confessed. "I had played the game correctly but didn't have a way to do what I thought I wanted to at the time, which was journalism."
Montgomery had been a key writer and editor-in-chief at the Technician when three NC State students were killed in Chapel Hill, NC. The murders of Deah Barakat, Yusor Abu-Salha and Razan Abu-Salha brought Montgomery in contact with Sister Mussarut Jabeen, principal of the Al-Iman School in Raleigh, a Muslim private school all three victims attended as children.
A Surprise Phone Call
"After everything was over, Sr. Jabeen called me and asked if I would teach middle school social studies at Al-Iman. I was so surprised."
Montgomery cited a lack of experience and politely deferred. "She told me to just think about it, and then hung up on me," Montgomery recalled. 
Encouraged by her mother, she decided to give it a try. "I even made them write 'temporary' into my contract. But of course I ended up loving it."
She decided to complete the MAT program and become officially certified."I wanted to do it right, since it was new to me. Plus, certification came with a pay increase." 
NC State's MAT program offers a blend of distance and classroom learning, so Montgomery was able to gain valuable classroom experience while taking classes. "Once I knew I wanted to complete the program, I became really driven."
A New Path
Montgomery has found that her job as a teacher is incredibly varied."I'm ringmaster, magic 8-ball, adventurer and pseudo-parent." With social media and messaging apps at play, it can feel like the classroom is alive around the clock. "They're learning so much outside of me, from other kids, Facebook, you name it."
There is a cultural learning curve, as well. "I'm the first non-Muslim to teach at Al-Iman in over a decade. Now I'm the minority."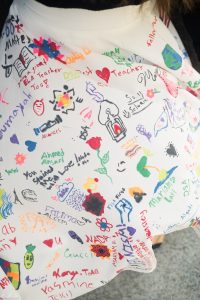 The Cheering Section
Montgomery will be taking her students with her as she crosses the stage for her diploma. "The skirt I'm going to wear was decorated by my students," she explained. It's covered with their names, drawings and well-wishes.
"From a distance it looks one way, but up close it's a mess. It's like a snapshot of the whole year for me."
Where does the path lead next? With an entrepreneurial spirit typical of NC State students, Montgomery would like to open her own school.
"I want to create a place that has strong ties to the community — there's so much talent here. It's true that it takes a village."
This post was originally published in NC State News.