Graduate Writing Director Partners with Kannapolis Group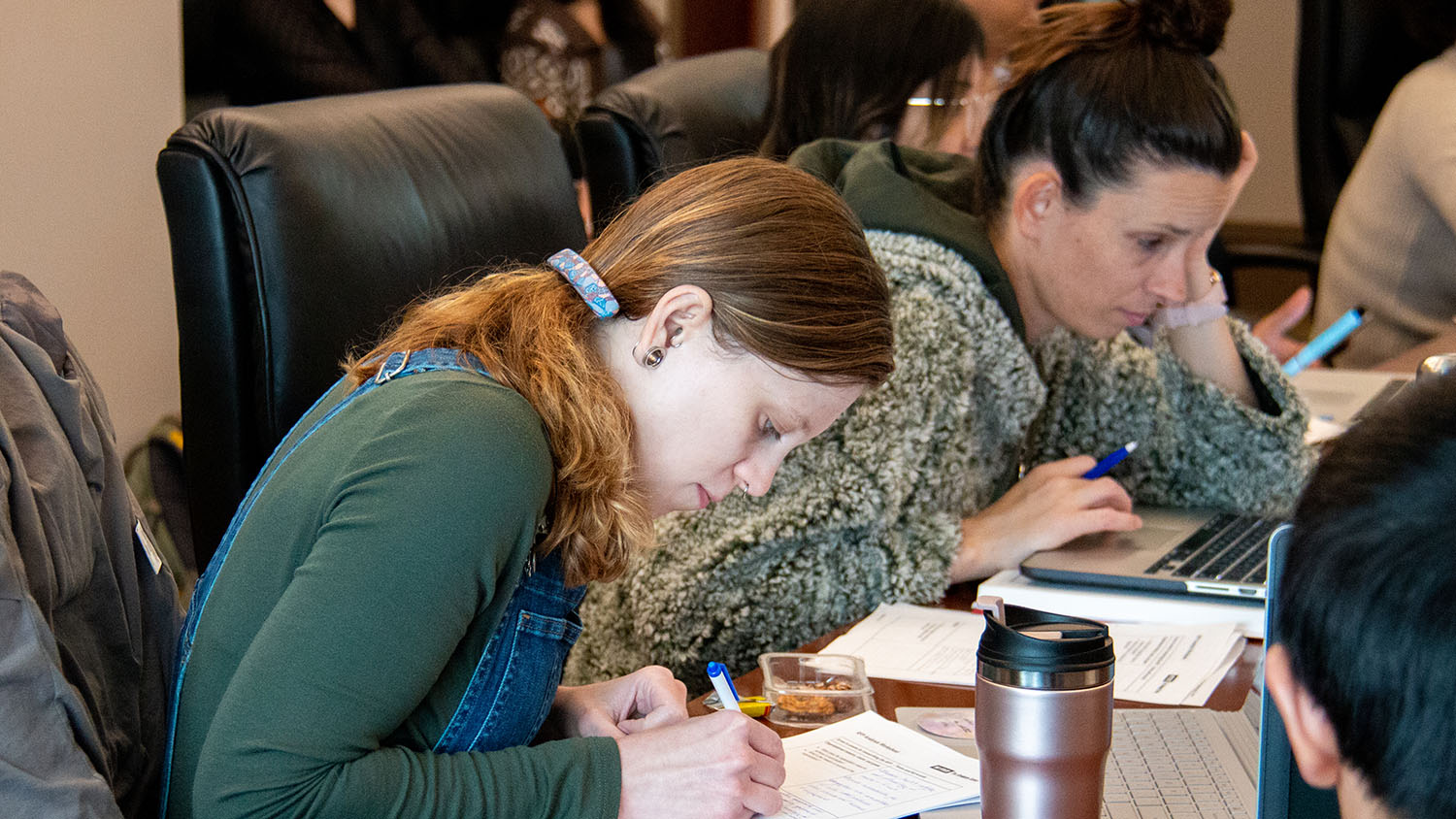 The Graduate School's Shannon Madden has partnered with the Catalyst Group at the NC Research Campus in Kannapolis to bring professional development workshops to graduate students and postdocs there.
The Catalyst Group is a collective of graduate students and postdoctoral research scholars in  Kannapolis who develop their own professional development and social opportunities. Madden, director of graduate writing in the Graduate School, is offering four workshops at the research campus this semester: two on grant writing and two on developing articles for publication.
Nine universities are represented at the NC Research Campus, located about two and a half hours southwest of Raleigh. Because campus faculty are focused on research, most graduate students there have already completed their coursework at their home institution's main campus and are engaged in their research projects.
The Plants for Human Health Institute (PHHI) is NC State's program at the NC Research Campus. Megan Bame, extension associate for PHHI, said there are both benefits and challenges for graduate students who work on the campus.
"Grad students at PHHI typically try to frontload all their coursework in Raleigh, so once they move to Kannapolis, their time is 100 percent research focused. For up to two years, they are remote from their faculty advisor as they develop their projects," she said.
"At PHHI, we don't have a central grad student office; instead, the graduate students are stationed near their primary investigator and lab, spread throughout the building. This certainly offers some conveniences to the PI and grad students, but we've seen there is a certain difficulty in developing that group vibe, the professional social network, if you will," Bame said.
Enter the Catalyst Group, a student-run organization at the research campus. Members of the Catalyst executive board — Kaylee Helfrich, Grant Canipe and Kelsey Zielinski –approached Madden about offering the Spring 2019 workshops. About 15-20 individuals attended the first two Kannapolis workshops, Madden said.
"Catalyst evolved because a group of students noticed that there was a gap on campus around professional development offerings. It's easy to be isolated on this campus; we knew about all the resources on main campus, so in addition to providing professional development events, we also provide social opportunities," said Zielinski, a Ph.D. student in the Department of Food, Bioprocessing and Nutrition Sciences.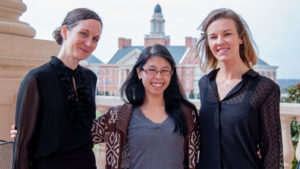 "We don't have as much access to professional development such as writing support on the Kannapolis campus. Catalyst fills in those gaps here," said Cecelia Kwan, a research campus postdoc at UNC-Chapel Hill's Nutrition Research Institute. "Also, because the campus has representatives from nine different universities, our group is able to facilitate collaboration among people who might be working near each other without interacting, which can open the door for future collaborative opportunities among them."
In addition to professional development workshops, Catalyst hosts a research symposium for the campus each spring. It will be March 29 this year.
"At the symposium, we have keynotes, talks and poster sessions presented by research scientists on this campus, as well as undergraduates and industry partners nearby who want to get research experience. Those who present at the symposium can also participate in the poster competition and compete to win prizes," Zielinski said.
"This year's keynote speaker, Dr. Stephen Kresovich, is from Clemson, and last year's speaker was a researcher from Purdue. The goal of inviting the speaker is to showcase the research that is being done here and cultivate a relationship that may get the speakers involved on our campus. This year, we are also incorporating an industry speaker in an effort to bring perspectives from basic research and applied research together."
Both Zielinski and Kwan said the writing workshops have been helpful. Both described how graduate and professional writing are so much different from the types of writing they did as undergraduate students.
"Science communication is completely different from what we learn in undergraduate courses," Kwan said. "The forms of speaking and writing needed for graduate school are unique. Grant proposals, journal articles, lab reports—these are all new and distinct forms of writing that graduate students have never done or been taught before. At the graduate level, we need instruction in the strategies necessary for professional academic writing."
"As an undergraduate, I had a lot of practice in writing papers and lab reports," Zielinski said. "However, I am not fluent with the professional aspect of writing that comes with being a graduate student, such as what journals I should publish in, what to do when you actually have to submit the manuscript, how to write grants, and how to prepare data for research presentations."
The Graduate School offers workshops, retreats, individual consultations, and accountability groups to support graduate students and postdocs as writers. All of the writing programs are non-credit and free.
"Learning to write is a lifelong process," Madden said. "As we enter new workplaces, new professional contexts and new levels of schooling, we are always having to learn new ways of writing and communicating our science to others. Many times, the graduate curriculum presumes that students have already learned how to write for their disciplines. However, we know from significant research on writing that development simply does not work that way."
Visit the Graduate School Writing Support Program to learn more.