PhD Student Raises Mental Health Awareness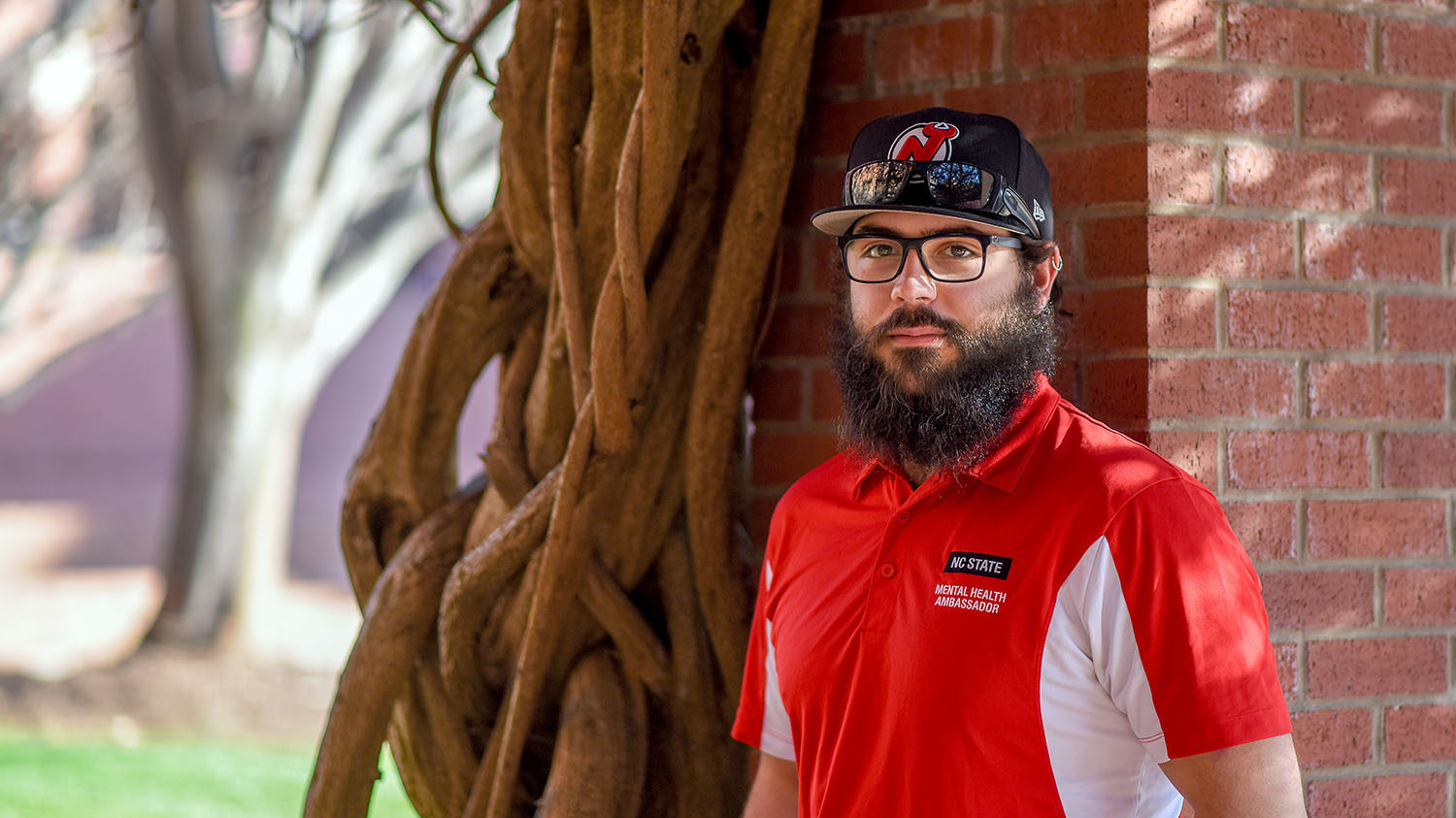 While enrolled in an accelerated bachelor's-to-master's degree program in the Wilson College of Textiles, Cody Zane found himself in a difficult place. The demands of school and his job as a residence advisor, combined with the challenges of being far from home and unable to visit family, caused him to struggle with sleeplessness, anxiety and depression.
"It was really hard on me," Zane said. "I slept too much, and I took sleep medications to help me sleep."
By the time he got home to New Jersey for winter break in 2012, Zane realized that he needed help. He turned to NC State's Counseling Center and found a counselor who helped him deal with the challenges he was facing.
Now that he is a Ph.D. student in fiber and polymer science, Zane has turned his experience into an opportunity to help other graduate students through the Counseling Center's Mental Health Ambassadors program. He is currently the only graduate student participating in the program.
Mental Health Ambassadors are students who are trained to listen to other students and help those in need find coping strategies and resources for support. Graduate students experience emotional stress and distress at a rate six times that of the general public, which can undermine their academic success.
"The idea is to have students present to students because it's much more impactful," he said.
Zane has his own theories about why graduate school is so stressful today. He learned that when his mother's half-brother earned an Ed.D. in 1976, he completed his research project in just two weeks. Today's graduate students have research projects that take years, not weeks, to complete. And the research involves more "deep down, intricate topics" than in the past, Zane said.
Helping other students – especially graduate students like himself – has become a passion for Zane. Melissa Pasquinelli, his faculty advisor for his master's degree, first introduced him to the MHA program in 2017. From there, he began to partner with the Graduate School on what steps could be taken together.
Peter Harries, interim dean of the Graduate School, also is interested in helping students to achieve wellness and manage the stress that comes with graduate school. In fact, student mental health has become a focus of New Graduate Student Orientation and other programs the Graduate School offers. Recently, the Graduate School partnered with the Counseling Center to develop writing workshops that offer productive strategies for managing the affective and emotional dimensions of the writing process.
Harries and Zane joined forces with others to create a campus task force on graduate student mental health.
"Cody is a real pioneer, first, as the only graduate MHA, but also as a graduate student who is willing to tell his story and use it as a means to motivate others to seek the resources they need. He is incredibly devoted to improving the lives and success of NC State's graduate students," Harries said.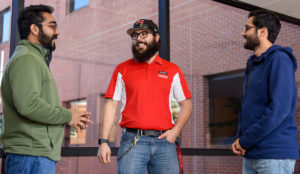 Zane and the task force plan to survey more than 9,000 NC State graduate students to determine the level of mental health concerns on this campus. The survey is similar to those conducted by other universities, and incentives will be offered to encourage students to participate.
For some students, just sharing their story with others going through the same experience is very powerful. Zane feels like the best way he can support others is by just listening and sharing his own story. Sometimes, students will email him asking for time to talk. He takes the time because he has had his own adversities to deal with, both personal and work-related, since he began his Ph.D. program.
In talking with other graduate students at NC State, Zane has come to understand some of the challenges that select groups of students may face. For example, he found that students in veterinary medicine face scheduling challenges in their clinical rotations that are unique to their program.
Zane, whose name Cody means "Helper" in Gaelic, knows that getting better can mean "five steps up and 20 steps back." But experience has shown him that, "If you put in the right work for it, it means you have the coping skills to get through it," he said. And once you have the coping skills, the next rough patch isn't quite as challenging.
Zane's tips for graduate student mental health:
Get out of the lab and do anything else. Graduate students can lose themselves in their research. Zane recommends getting away and trying other activities. For Zane, being a Mental Health Ambassador provides a meaningful departure from school work. "It gets us out of our own heads," he says.
Find your real friends – those who will be there for you and will tell you the things you really need to hear, no matter how painful those topics are.
Ask people what they like about you. When he was experiencing his first major depressive episode, Zane's counselor encouraged him to ask people close to him for 10 things they liked about him and to write 10 things he liked about himself. It was tough to ask for, but he was really uplifted by what people said about him.
Take advantage of different types of support offered by NC State. Things like writing workshops or career workshops might not seem like mental health support, but having guidance on how to handle things that are stressful can reduce anxiety.
Find the right counselor for you. Zane feels like he was lucky to connect with the first counselor he saw at NC State's Counseling Center. But the center sees 52,000 appointments a year, and not all will result in a good fit between counselor and student. Keep trying until you find the person who can help you, he says.
You are not alone. If you are struggling with something in your personal life or something happening in your work — whether it be your research or your advisor — you are not alone in your struggle, and you have a community of 9,000 other graduate students to help you out through this experience. We are all meant to be here, and deserve to be here, and you can get through the hard times.