Harries Named Graduate School Dean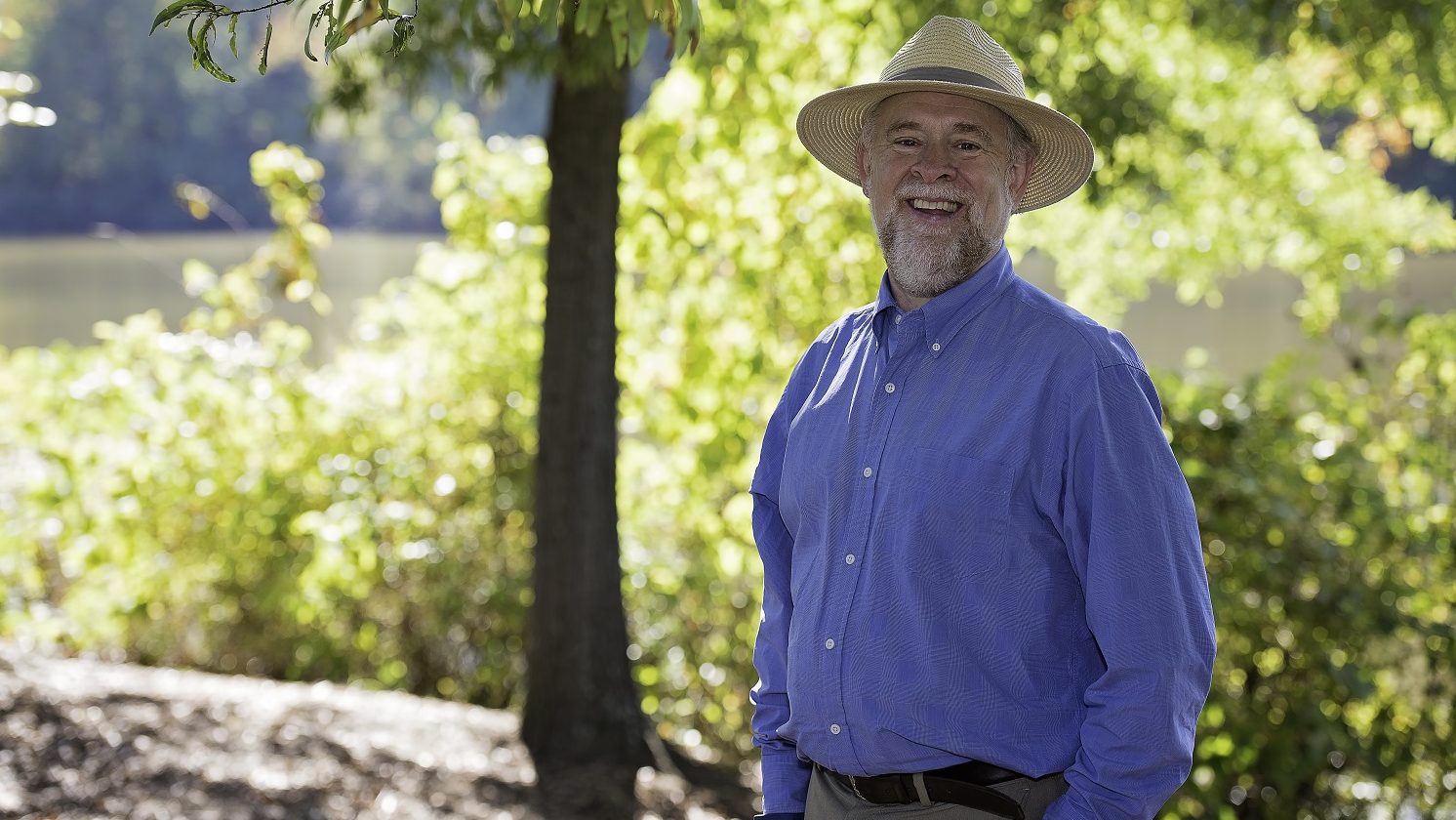 Provost Warwick Arden announced today that Peter J. Harries has been named dean of the Graduate School, effective Sept. 1 and pending approval by the NC State Board of Trustees. Harries, who came to NC State in 2015 as the Graduate School's senior associate dean, has served as interim dean for nearly two years.
"Our graduate students help drive NC State's teaching, research and extension efforts, and Peter's leadership provides the support they need to innovate and excel," said Executive Vice Chancellor and Provost Warwick Arden. "With Peter's guidance and continued commitment to the Graduate School's students, faculty and staff, the school will continue to grow and remain a national example for our peers to follow."
Before coming to NC State, Harries was assistant dean of graduate studies at the University of South Florida. His research field is paleobiology, and he is also a professor in NC State's marine, earth and atmospheric department.
Harries earned a bachelor's degree in geology and geophysics from Yale University in 1984, and a Ph.D. in geological sciences from the University of Colorado Boulder in 1993. During 1990-91, he was a Fulbright Fellow in Germany.
As interim dean, Harries led the Graduate School in moving the graduate student application system to Slate, which went live for Spring 2019 admissions.
"Slate has played a significant role in increasing applications and ultimately enrollment in graduate programs across the university," he said. "After two years of 6% declines, applications for graduate students are up 2.1% this year, with new graduate student enrollment up over 3%."
Harries also redistributed resources to more directly support graduate student success. Those efforts include dramatically increasing support for graduate student travel through the Graduate Student Association, initiating a joint program with Student Government to support graduate students attending short courses and workshops, and creating the Graduate School Summer Fellowships to assist doctoral students who don't have summer support. Finally, in collaboration with Interim Senior Associate Dean Jo-Ann Cohen, he launched the workshop series, Best Practices in Graduate Mentoring.
In addition, the Graduate School's professional development programs expanded and diversified over the past two years. New programs include a Teaching and Communications Certificate, writing support for engineering students and programs to help doctoral students transition to industry careers. The Graduate School recently received NC State's first National Science Foundation Innovations in Graduate Education Grant to help bring the Accelerate to Industry (A2i) program to other universities.
As senior associate dean of the Graduate School, Harries handled a broad range of student issues and revised the Graduate Handbook, which includes policies and regulations regarding graduate education at NC State. He also developed a survey to examine favored characteristics of advisors and advisees, which points to important mismatches in their expectations.
Harries joined the faculty of University of South Florida in 1992 as a visiting assistant professor in the geology department and rose to the rank of full professor. He served as interim associate dean for the Graduate School at USF in 2011-2013, and as assistant dean in 2013-2015.
In addition, he has served as curatorial affiliate at the Peabody Museum of Natural History, Yale University, since 2001, and was a curatorial assistant for the American Museum of Natural History, 1984-85.
Harries' research, teaching and outreach activities focus on mass extinction events and comparing greenhouse and icehouse paleoclimatic, paleoceanography and paleontologic conditions. He is a member of several geology professional associations and societies and served as treasurer for the Paleontological Society and chair of the grants-in-aid of research committee for Sigma Xi, the international scientific society.
Harries has published in a broad range of top peer-reviewed publications, including Science and Nature Geoscience, as well as paleontology journals. He is a co-editor of the Topics in Geobiology series and an associate editor of the Journal of Paleontology and Acta Geologica Polonica. His most recent paper is on putative microtektites from sediments in Florida and was published in Meteoritics and Planetary Science.