Maintaining Your Mental Health in Quarantine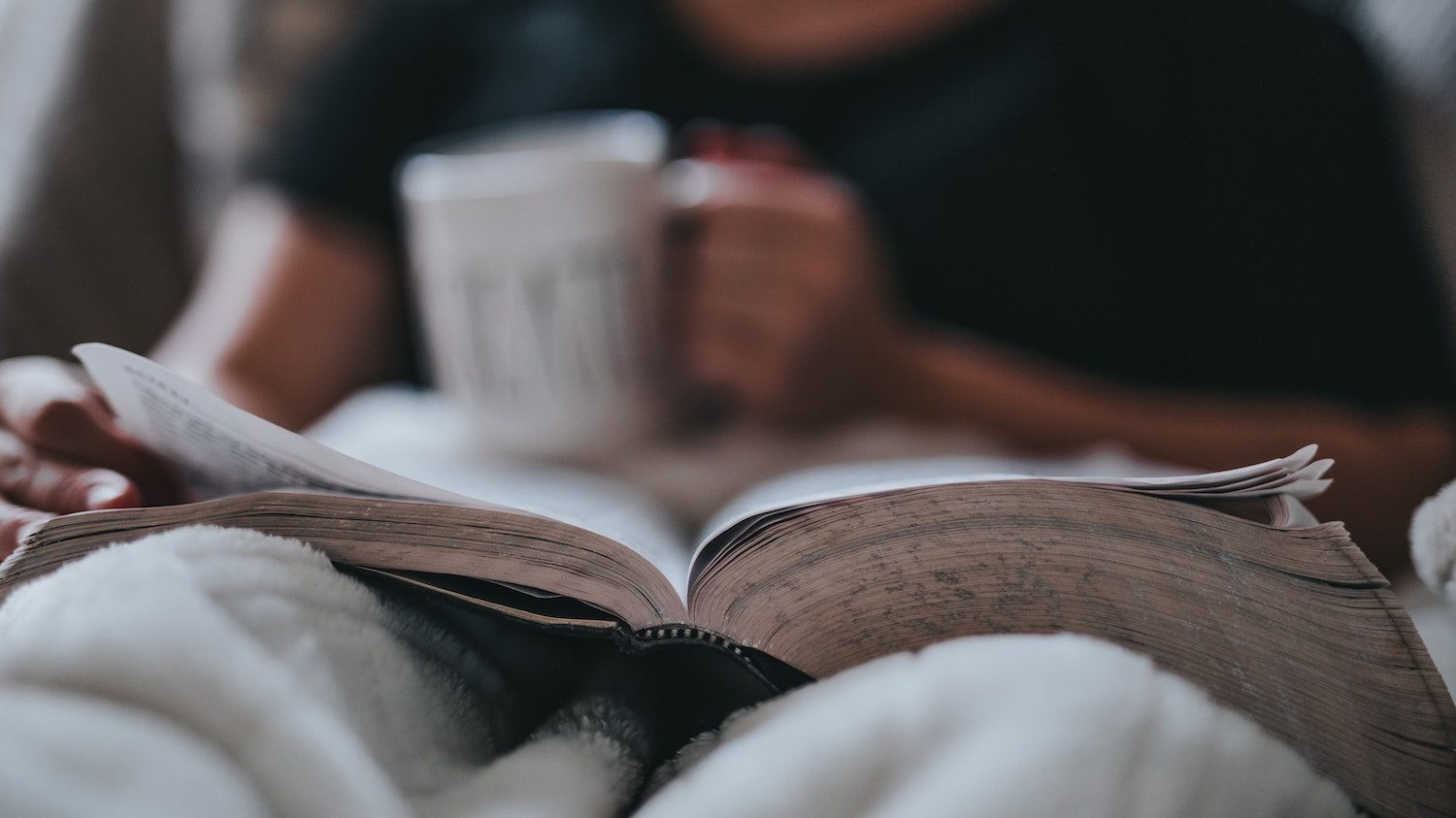 Quarantine and isolation are difficult, and often they can breed anxiety and depression. I consulted mental health ambassador Cody Zane about how to best maintain our mental health as graduate students or postdocs while in self-isolation.
While there are many articles about maintaining your mental health, Cody clarifies that it's important to keep in mind your individuality. Self-care and mindful practices are unique to every person, and it's important for people to try and find what practices work for them. Here, we hope to offer a useful starting point if you are in need of some self-care tips, especially in quarantine.
Socialize while Physical Distancing
Cody tells me how "self-isolation…fosters depression. Even in these times… physical distancing does not mean social isolation. There is still Zoom, FaceTime, [etc.]." While it's not ideal, Cody continues, (especially if your love language is quality time or physical touch) at least you're not isolating yourself completely.
Talk to people but remember to keep healthy boundaries. If you are an introvert, for example, and you didn't speak with/hang out with people very often anyways, it might not be a good idea to make a Zoom-based hangout for every hour every day. This could exhaust you quickly. However, if you are an extrovert and people definitely energize you, apps like Skype, FaceTime, Zoom, and Houseparty might be lifesavers for you!
For example, if you had a weekly game night, virtual alternatives such as Jackbox Games might help fill in the gap and make for a good laugh with your friends and/or family! There are board games you can play on Zoom calls as well, such as Disney's Villianous or Haunted House on the Hill.  Although, these games require your friends to have the same game to play across the video call.
However, there is also a Tabletop Simulator on which you can pay for certain games, such as Monopoly or Catan to play across the internet.  If you want to test your creative skills, try out roleplaying games such as Dungeon and Dragons or Blade in the Dark.  There are a multitude of role playing games out there and just as many online groups which you can hop in on.
Find Feasible Ways to Manage Your Stress
Clinical Psychologist Desiree Dickerson wrote an article for Nature magazine about managing your stress, especially during lockdown. Some of her pieces of advice included:
Manage Your Expectations and Find a Steady Routine
Most of us before quarantine had a firm routine. We woke up, maybe exercised or had coffee and breakfast, drove to campus, had class, worked in the lab, taught classes, hung out at Jubala or Port City Java, held office hours, ate meals, and then went home. Routine is safe and gives life order and a feeling of control. Suddenly isolating at home can feel like we're out of control and that's why it's valuable to create a new routine for your life until we can go back to the "usual."
Here are some tips for finding a steady routine in quarantine:
During quarantine, you might notice that you have a little extra time and you want to try everything you never had time to do before right now! However, it might not be a good idea to start too many new projects or skill-building activities right now, especially in the midst of stress-management.
It's important to manage your expectations and set small expectations/to-dos/goals so that you can better set yourself up for success. Remember to also practice that self-compassion: it's okay if you're not earning a bunch of new skills right now. It's not about whether you have discipline or not; it's about taking care of yourself during a global pandemic.
Try Some of These Other Activities To Care for Mental Health
Cody reiterates that mental health is unique and personal, so make sure you choose what works for you. This might not be the best time to trial by fire something. For example, if you're on the fence about fostering a dog, maybe backburner that idea for now. But if it's been on your mind for a while, this might be a great time!
NC State Resources for Stress Relief during COVID-19
Even if we can't see each other on campus every day, the Wolfpack is staying strong with an abundance of resources to keep you healthy and happy until we can all be on campus again.
Remember though to manage your expectations with new hobbies/skills that you're learning while in isolation. Learning anything is always recursive and nonlinear, so be kind to yourself. You are not alone.