Alumni Insights
Job Search Advice from NC State Postdoc Alumni
Focus on faculty careers and working at a national lab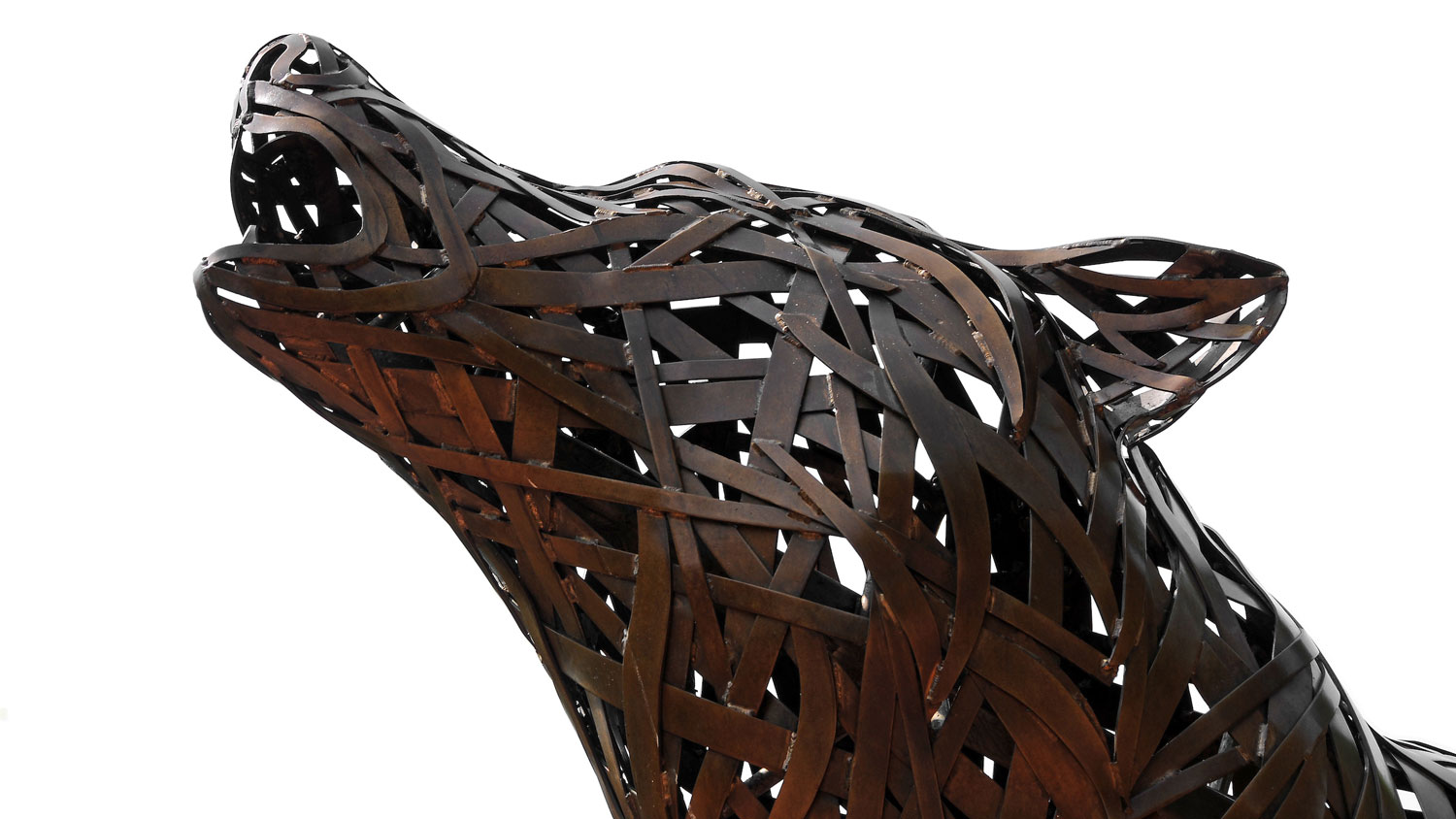 Three former NC State postdoctoral scholars shared their experience recently transitioning from postdoc to their current roles during an online career panel organized by the Office of Postdoctoral Affairs on November 20, 2020.
The panelists included:
Zachary DeVries, Ph.D., Assistant Professor at the University of Kentucky, Department of Entomology
Samantha Erwin, Ph.D., Computational Scientist, Oak Ridge National Laboratory
Xinyu "Catherine" Zhang, Ph.D., Teaching Assistant Professor, West Virginia University, Fundamentals of Engineering Program
Below, we share advice and insights from this event.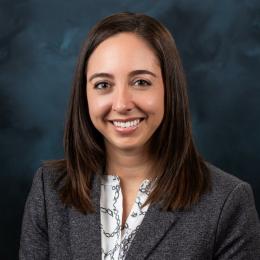 Erwin has a Ph.D. in mathematics from Virginia Tech and has been working as a computational scientist at Oak Ridge since September 2019.
Erwin: Working at a national laboratory is much like being a research faculty member in that we have students who we supervise and mentor. I had a summer student this past summer. I spend most of my time doing research. We write our own grants as staff but can also work with other researchers here who have large projects needing our expertise. The great thing is there is no expectation at this stage that I need to bring in grant money and I can just focus on the science.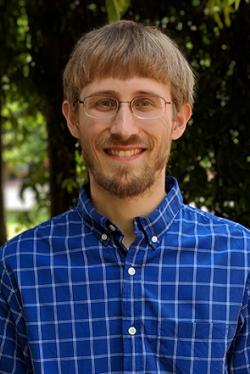 DeVries received his Ph.D. in entomology from NC State. After about 2 years working as a postdoc, he transitioned to an Assistant Professor at the University of Kentucky in December 2019.
DeVries: Being a faculty member requires managing several tasks at once including managing people. I've got a couple of grad students and postdocs and a research scientist and I feel I spend the majority of my time managing them. I take a more high level approach to the science now than when I was a postdoc where I was doing a large portion of the work myself. So, one of the big transitions has been taking on this leadership and management role.
DeVries: Now that I have started in this role, I am trying to ensure I am making progress toward tenure by developing myself and being productive as a new faculty member.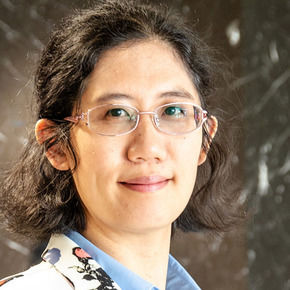 Zhang received her Ph.D. in environmental engineering from the University of Illinois at Urbana-Champaign, worked for two different companies in researcher and engineer roles before pursuing a teaching postdoc at NC State BTEC. She began as a Teaching Assistant Professor at West Virginia University in June 2019.
Zhang: In my role as an Teaching Assistant Professor I teach in West Virginia University's Fundamentals of Engineering Program. All first-year engineering students go through this program before joining a department in our College of Engineering. Beyond teaching, I also advise these first-year students: more than 100 per semester.
Applying to Work at a National Lab
My job search started after my spouse received an offer for a position at Oak Ridge National Lab. Oak Ridge is one of 17 Department of Energy National Laboratories situated across the United States.
I began by cold emailing people at Oak Ridge expressing interest in working in their group. If you appear to be a good fit for the team and they have funding to hire you, the application process is pretty simple and straight-forward.
There are funds available to hire good candidates all the time. If there's something that you are interest in doing and a group that you think you would like working with, networking can really help your application process.

– Samantha Erwin, Ph.D., Computational Scientist at Oak Ridge National Lab
The hiring process here is often pretty ad-hoc. Meeting with recruiters and emailing individuals directly is often the best way to land a position at Oak Ridge. Just because a job isn't posted doesn't mean it doesn't exist or that we can't create a job for a good candidate.
I also experienced a very quick hiring process at Oak Ridge. I think I started emailing about openings in late May and I had an offer in mid-June…so it took just a few weeks' time.
Job Stability Working at a National Lab
Like our postdocs, I am on a contract that must renewed each year. Our yearly performance reviews often dictate whether our position will be renewed. To be honest, though, if your doing your job, you are typically fine. We also have different salary bands that you can be promoted into based on performance metrics. The promotion process is very transparent as are our performance expectations.
Pragmatics of Working at a National Lab
There are so many resources and support structures in place here at Oak Ridge. For example, we have program managers who help managing personnel, supplies, budgets, and more. They really help keep our projects and teams organized so we can focus on the science. The Program Manager works to convey to members of team like myself what the deliverables are for a project and they set out the various goals for the week we each need to meet. So, if you are interested in a research-driven career where you don't have to necessarily manage all the details of a project, working in a staff role at a national lab is pretty ideal.
In addition, we employ individuals on work visas here at Oak Ridge. Certainly working in some sensitive research areas may be difficult for researchers who are not US citizens or permanent residents but for the most part, if you have an interest in working at a national lab and have the needed skills and experience, you can be hired regardless of your citizenship status.
I've heard that foreign students or trainees are worried about if they can work at a national lab. That is not necessarily true. We have researchers born in a variety of countries working here.

– Samantha Erwin
The Faculty Job Search
Zhang: My advice is start your career search process early. I knew I wanted to focus on a teaching faculty role and those are more common in smaller, primarily undergraduate-serving institutions. It took me a while to find this opportunity where I can teach but at a larger, research-intensive university.
Zhang: Also, there is great value in connecting with individuals at institutions you are interested in to learn more about open positions and better gauge your fit for the department and institution. It is also critical that you feel like the place you are applying is the right fit for you.
Similarly, talking with individuals in similar roles to those you aspire to can be helpful to better understand if they are a good fit. I talked with several teaching assistant professors while doing my postdoc here at NC State to better understand whether the role was a good fit for me and to learn what I needed to do to be competitive in applying to similar positions. Taking this advice, I got some grant writing experience and also setup a new collaboration during my postdoc which I think helped my CV stand out.
DeVries: My broadest piece of advice for the faculty job market is apply for everything. Some positions will appear to be better fits on paper but you never know which application will be successful nor how a position may fit you when you go to interview.
I think you don't ever want to self-limit yourself. If you leave yourself out of the job pool by not applying, then you obviously won't land the position.

– Zach DeVries, Ph.D., currently an Assistant Professor at University of Kentucky
I believe even if you think you have a small chance of being competitive for a faculty position you see advertised you should apply. Let someone on the search committee tell you that you aren't a good fit or unqualified. You will not hear back from many positions and also receive a lot of rejections, I sure did, but that is part of the process.
Failure is part of working in academia. But you have to put yourself out there whether it is for a faculty job, grant application, or paper submission. Unfortunately, we often don't see others failures publicly but that doesn't mean most of us haven't encountered setbacks. If you persist, it can work out.
Another point I would make is to be flexible in your job search. If you wait for the "perfect" fit, you may be waiting a long time. I talked with several faculty as I went through the application process and the majority of them mentioned they felt the job description they applied to was a little bit different than their area of expertise. However, almost all of them said they found a way to make the position work: they fit themselves into the position rather than finding a job that fit them perfectly.
I would also encourage you to gain experience in a broad range of things. In faculty positions, there is normally some balance of teaching, research, service, and (potentially) extension. As a postdoc, you are often in a position to focus on research. However, don't neglect the other aspects institutions are looking for in candidates.
From the hiring institution's perspective, a candidate's experience in or demonstration of these other aspects, beyond research, are what will set you apart from other equally-qualified candidates. It is hard to get these experiences late in your training. So, I would recommend you seek out opportunities, even on a small skill, to expand your credentials. I spent quite a bit of time working in extension while a PhD student and postdoc at NC State and I think that really helped me with the faculty job I ultimately secured.
Explore Beyond: One means of gaining a small, manageable teaching experience at NC State is by participating in the libraries Peer Scholars Program.
Working as a Teaching Assistant Professor
Zhang: The responsibilities of a teaching assistant professor will vary from institution to institution. In my role here at West Virginia University, I spend 80% of my time teaching and advising students and 20% in service roles, including activities within the university and external activities to the profession and the community at large.
If your advising duties get large (200+ students a year), you can get a release from course instruction. So, the balance between teaching and advising will vary based on one's specific responsibilities from year-to-year.
In terms of how a teaching assistant professor contract works here, the first contract is typically up for renewal at 1 year and, assuming satisfactory performance in the role, you next contract would be for a longer period – 2 to 3 years. After you have been in the role for 6 years there is the potential to be promoted to teaching associate professor. So, while there is no tenure in this position there is the possibility of promotion and relative stability within the role.
And, contrary to popular belief, promotion on the teaching professor track is not solely dependent on your course evaluations. The administration realizes student evaluations of professors can have inherent issues. So, they look at other metrics to see how you are improving in your teaching and pedagogy. The university offers several workshops and programs to help us improve our teaching effectiveness. So, it isn't just up to you to improve those skills on your own.
Advice to postdocs: Knowing what you do now, what would you have done differently as a postdoc to set yourself up for success?
Erwin: I had an amazing time as a postdoc at NC State. My supervisor was very supportive and I felt I was very productive in my research endeavors during those two years. I also found the NC State community very supportive and encouraging.
I would encourage current postdocs to take advantage of all the opportunities you have at NC State. It's a great place to be.

– Samantha Erwin
Another recommendation I would have is work to improve your communication skills. This could include writing scientific publications, grant writing, or general presentation skills. During my interview at Oak Ridge, I had to give a research presentation, much like you would as a faculty candidate. So, knowing how to present your research work in an accessible and impactful way is critical for your job search. Strong scientific communication skills are important in general, too.
One way to get some experience presenting your work while at NC State is to participate in the annual Postdoctoral Research Symposium (PRS). When I presented at PRS in May 2019, I was selected the first-place poster presentation winner. It was nice to have my presentations skills recognized at that event.
Explore Beyond: Find upcoming Graduate School professional development events open to postdocs and graduate students on our website.
DeVries: This may sound a bit strange coming from the other side now but I would advise you to try to enjoy your time being a postdoc. It can be an incredibly productive time where you are free to focus on the science and less on other things that can take hold as a faculty member – managing others, budgets, securing funding. As a postdoc, you no longer have the pressure of finishing your Ph.D. nor the administrative load you will encounter as a faculty member. Certainly the fact that a postdoc position is temporary and bit precarious is a negative but you also have a lot of flexibility and freedom in the role. So, lean in to your postdoc and make the most of it.
Zhang: I leveraged some of the workshops and services of the Office of Faculty Development (OFD) to improve my teaching while a postdoc at NC State. So, I would encourage postdocs to look at workshops and opportunities through them. Some NC State internal grants for faculty may accept applications from postdocs. I got some grants from OFD and DELTA (DELTA grants). Although they were small grants, the experience of finding collaborators and writing and managing grants were very valuable to me.
Explore Beyond: NC State's Office of Research & Innovation also offers internal funding programs.
In addition, if I could go back in time, I would have started on the job market earlier. It takes time to craft your faculty application documents, research positions, and apply. Also, there are times when faculty positions are posted "off-cycle" and you need to be on the lookout for positions potentially at different times during the year. While most tenure-track faculty positions are advertised in early fall each year, teaching positions can be advertised in the spring with a start date of later that year. This is because these positions are often dependent on funding and last-minute department needs.
Final Pieces of Advice for Faculty Applications
Be sure to tailor your faculty application documents to the department and institution.
Don't hesitate to ask others in your network for their successful faculty application documents. You can learn a lot from looking at examples.
Be sure, though, to make your documents your own and really construct a vision of your research program that is compelling.
Start early. The first drafts of your application materials will be rough and it times time and thought to make them really stand out.
Teaching experience, course evaluations, and a strong statement of teaching philosophy are critical for a teaching-intensive position.
Be sure to present yourself as a colleague. You will, if successfully hired, be a fellow faculty member. So, ensure you present yourself professionally and with confidence. You got this!