Newswire
Winners Named for 2022 Research Symposium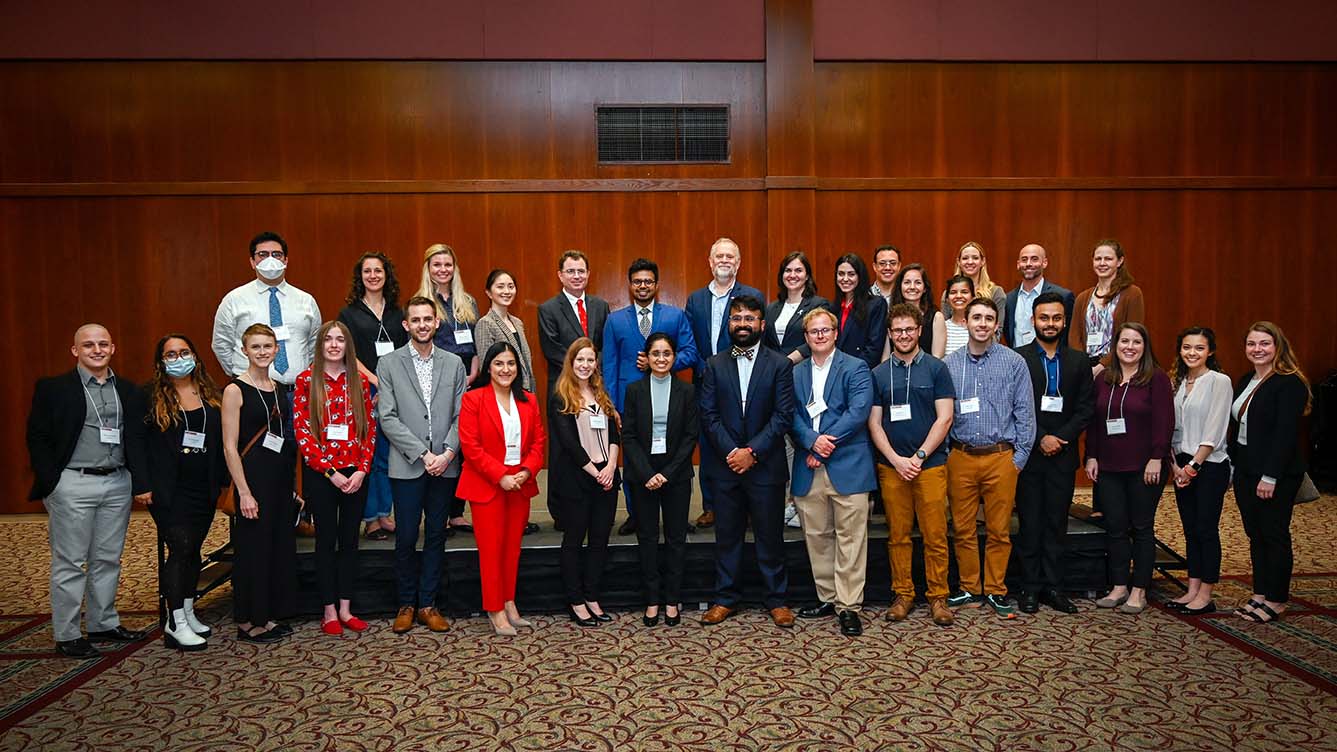 Nearly 200 NC State graduate students presented their research projects this week at the 15th annual Graduate Student Research Symposium, and 27 were recognized as the best presenters in their disciplines.
The research symposium, organized by NC State's Graduate School and the Graduate Student Association, provides students the opportunity to exhibit their research posters. Judges in each discipline evaluate students on 1) the quality of their research, 2) how well the information was presented in poster form, 3) oral communication about the poster, and 4) creativity and aesthetic qualities of the poster.
All winners receive a plaque and cash prize. First place winners receive $500; second place, $350; and third place, $250.
Winners are listed below by discipline and department:
Agricultural Sciences and Natural Resources
First place, Bhavana Uppili, Food Science
Second place, Cassondra Newman, Crop Science
Third place, Camilo Parada-Rojas, Plant Pathology
Design
First place, Abby Scheer, Industrial Design
Second place, Rebecca Asser, Landscape Architecture
Third place, Lauren Burnham, Graphic Design
Education
First place, Gary Wright, Science Education
Second place, Savannah Currens, Agricultural Education
Third place, Grace Carroll, Science Education
Engineering
First place, James Reed, Mechanical Engineering
Second place, Jishnudeep Kar, Electrical Engineering
Third place, Noah Rubin, Biomedical Engineering
Environmental Sciences
First place, Erica Rieder, Fisheries, Wildlife, and Conservation Biology
Second place, Caleb Wilson, Entomology
Third place, Joseph Gutierrez, Forest Biomaterials
Humanities
First place, Matthew Champagne, Public History
Second place, Stevi Vaughn, Foreign Languages and Literatures
Third place, Sloan Hammer, Technical Communication
Life Sciences
First place, Arvind Subramaniam, Physiology
Second place, Ankita Gupta, Comparative Biomedical Sciences
Third place, Darien Campisi, Physiology
Mathematical and Physical Sciences
First place, Melike Biliroglu, Physics
Second place, Hannah Dewey, Fiber and Polymer Science
Third place, Hailey Young, Chemistry
Social Sciences and Management
First place, Ciele Rosenberg, Anthropology
Second place, Megan Flannery, Communication, Rhetoric and Digital Media
Third place, Christopher Boyer, Parks, Recreation and Tourism Management
Danielle Smith, Parks, Recreation and Tourism Management