Graduate Student Spotlights
Grad Student Profile: Brittney McKoy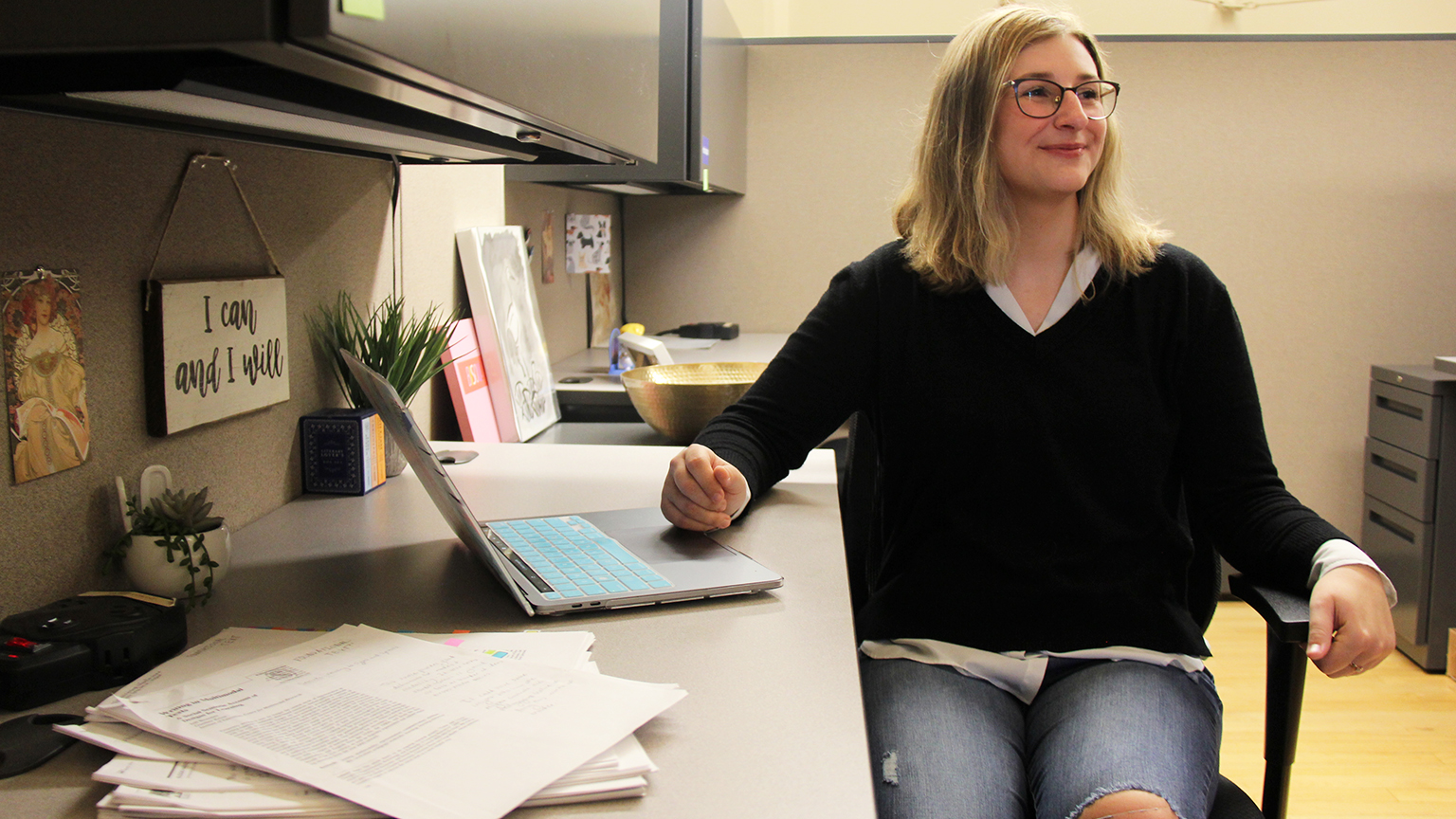 We're kicking off our Graduate Student Spotlight series with the incredible Brittney McKoy, who is pursuing her M.A. in English.
A graduate student in the College of Humanities and Social Sciences studying English Composition and Rhetoric, Brittney's in the last semester of her two-year graduate program. We're excited to be sharing Brittney's NC State graduate school experience.
As a graduate student, where do you spend most of your time throughout the semester?
I spend all my time on campus! Along with being a student, I'm a graduate teaching assistant with my own section of ENG 101. I spend a lot of time preparing for and teaching that class. You can also find me at D. H. Hill where I'm a graduate writing consultant and a peer supervisor at the Academic Success Center.
Tell us more about your teaching assistantship experience.
My teaching assistantship has been a great learning experience for me. For my first year, I was a teaching assistant to an already established professor. My responsibilities included taking attendance and grading papers. Now that I'm in my second and final year, I taught my own section of ENG 101 in the fall and spring. I was responsible for building the course from the ground up, from curating the syllabus to daily assignments and final projects. I taught the class on Mondays, Tuesdays, Thursdays, and Fridays at Tompkins Hall from 1:55 to 2:45 p.m. to my wonderful first-year students!
As an English student, what does your final capstone project look like?
My capstone is called Gaming Multimodal Composition. It is a study of the use of gaming composing technologies as a new form of multimodal composition in the first-year writing classroom. Multimodal composition just means using more than one mode to achieve a purpose—such as combining visual and audio when speaking in a video.
My vision is to bring in gaming technologies such as Twine, a storytelling game composition website, and apply those to first-year writing classrooms as a tool to compose and understand new literacies. It has been really exciting to combine my interests in developing innovative learning spaces in the English classroom with my love for video games. I presented my capstone on April 25.
What does getting an NC State graduate education mean to you?
So many different things! It means taking my final step into the real world and honing in on what I want to do with my future. It even means leaving the place I have considered home since I was 18—I went to NC State for undergrad as well.
During my time at NC State, I have developed amazing relationships, experienced tremendous professional and personal growth, and created lasting memories. Being here for the last six years has really prepared me for what I want to do outside the world of NC State.
I can't think of one particular experience that has prepared me for my future. I think it is just the NC State experience as a whole that has given me the tools and resources to step into the next chapter of my life with confidence.