Writing Retreat
Camp Completion is now the Virtual Writing Retreat! Our Professional Development Writing Retreat offers graduate and postdoc trainees five (5) days of dedicated writing time and optional, short activities geared toward developing productive writing habits and strategies and communicating research to diverse audiences.
This retreat is conducted at the end of spring and fall semester, currently online via Zoom video conferencing. You can make progress on your writing project while participating in a supportive virtual community.
The Fall 2021 Writing Retreat is scheduled for December 13-17. Registration will begin in mid-October with sign-up form available on our Workshops Page and in our newsletter.
This year, we will use the Whova app to help you have the most productive retreat experience. Whova lets you connect with fellow writers before and during the retreat week as well as to navigate the agenda from a single app in your phone.
Contact Katie Homar (kshomar@ncsu.edu) with questions. See FAQs below for more information.
What to Expect at the Virtual Writing Retreat
Participants in the Virtual Writing Retreat will:
Learn best practices for maintaining productivity and accountability on large writing projects.
Participate in daily check-in sessions for motivation and goal-setting
Make progress towards a substantial writing project as demonstrated by goals that they set during the event.
Dedicate time to work on their writing projects in a supportive online environment
Have opportunities to consult with members of the Professional Development Team to get feedback on their projects
Have opportunities to learn best practices for managing dissertation projects and communicating their research to diverse audiences through optional Zoom workshops.
Participants who actively engage in the workshop by participating in the virtual check-ins, setting measurable goals to make progress on their own writing, and/or engage in online workshop sessions can earn up to 30 hours towards the new Graduate Writing Certificate.
Fast Facts and Questions: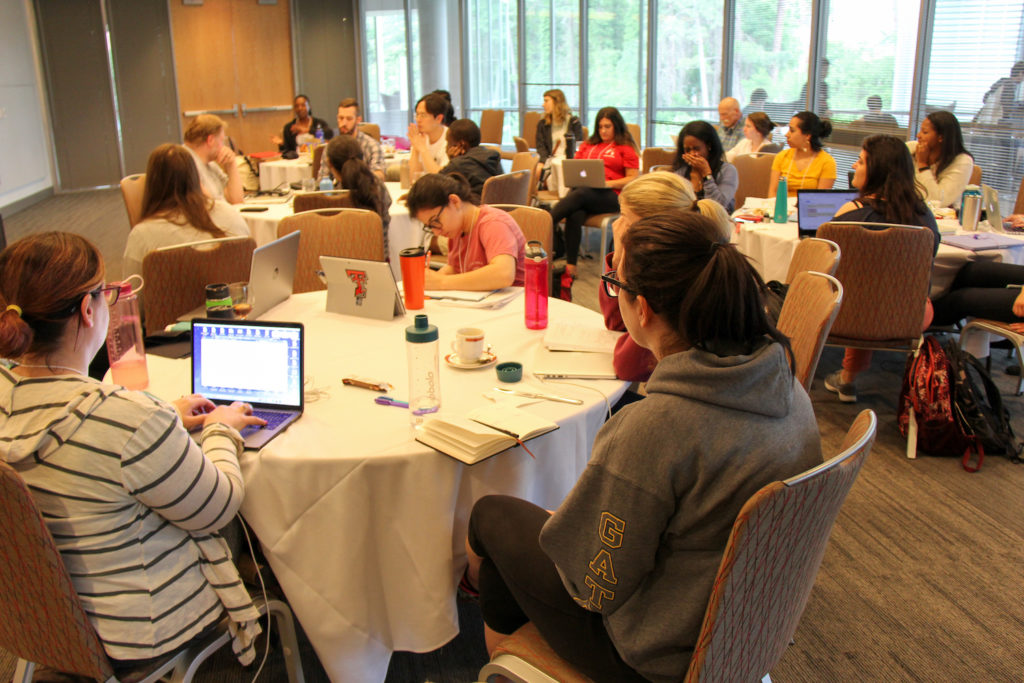 Questions and More Information
Direct questions about the Writing Retreat to Katie Homar, Director of Academic and Engineering Writing Support.