2017 Student and Postdoc Winners, Research Image Contest
We made a few changes for NC State's second annual Research Image Contest: First, we added faculty and staff to the competition, and secondly, we divided microscopy and photography into two separate categories. This year, we received nearly 100 entries, almost twice as many as we received last year.
The Graduate School sponsored of the student/postdoc competition, whose winners are found on this page. The faculty/staff competition was sponsored by the Office of Research and Innovation. Faculty and staff winners can be found on this page.
The four competition categories are: graphics and illustration, photography, microscopy, and video. First- and second-place winners were named in each category, along with a few "honorable mentions." for each category.
Below you will find the winning entries and descriptions of the student/postdoc winners' research projects. Note: All images are resized to fit the dimensions of this webpage. View all images in the flickr gallery to see the complete work.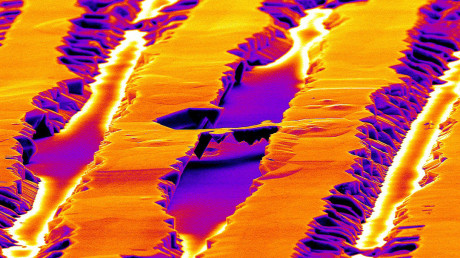 2016 Research Image Contest Winners
Look back at our student and postdoc winners from the first year of the Research Image Contest.
Read

more