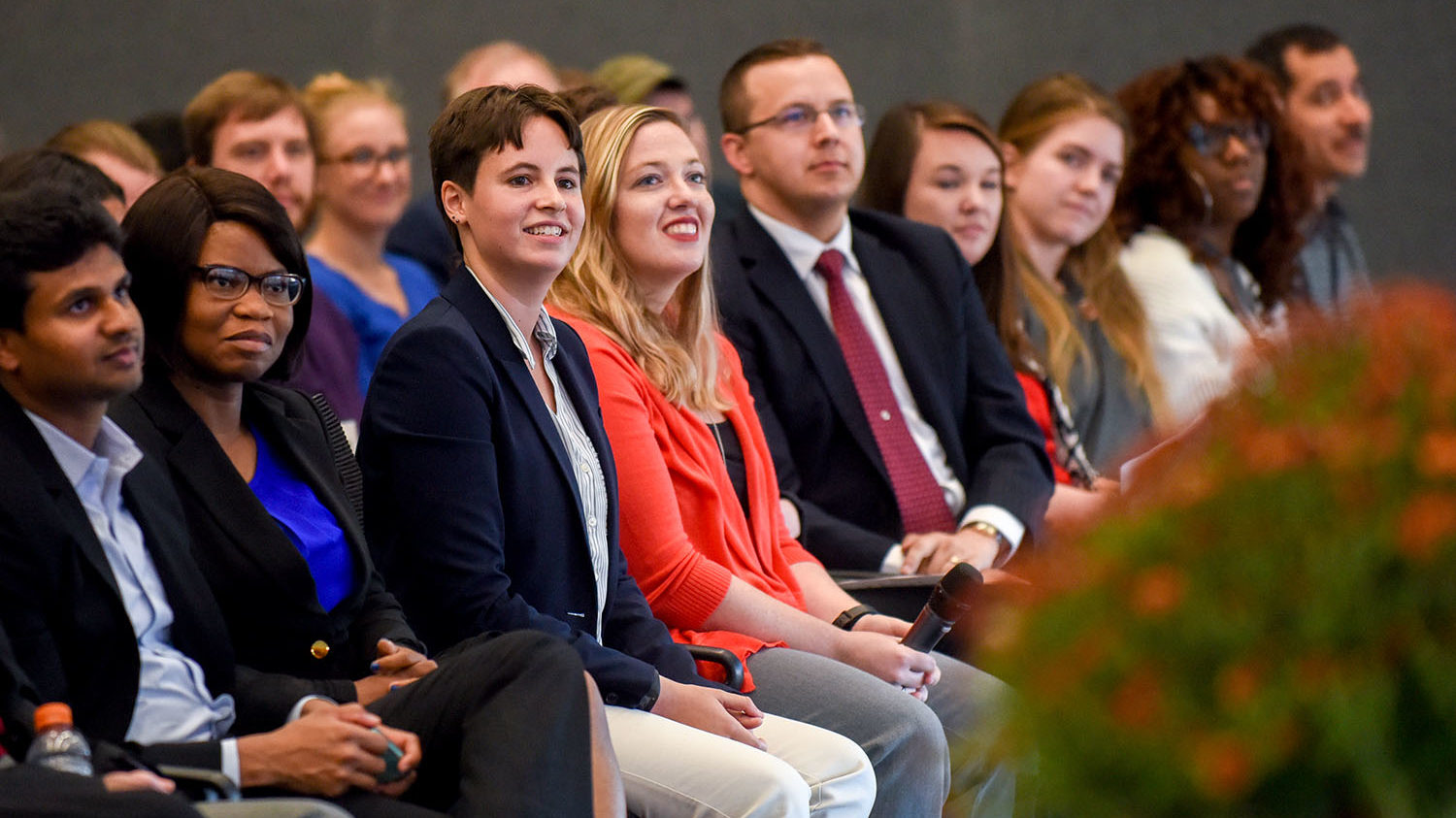 Three Minute Thesis-Phase 2 (Finals)
Three Minute Thesis
An 80,000 word Ph.D. thesis would take 9 hours to present. Their time limit… 3 minutes.  Their prize…up to $1000!
Join us for the 5th annual Three Minute Thesis on Oct. 29, 2019 from 3p.m.-5 p.m. in Hunt Library's Duke Energy Hall.  Ten contestants will have just three minutes to present their exciting, complex research topics–and compete for a chance to win cash prizes.  Cheer on your colleagues and vote for a "People's Choice" Winner.  After the contest, we will award the first- place ($1000),  second-place ($750) and "People's Choice" prizes ($500) at a ceremony with Howling Cow ice cream.
This is event is free and we encourage all members of the NC State community to support our finalists and celebrate the research achievements of our GradPack.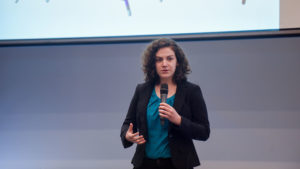 Click here for directions to Hunt Library.
Paid guest parking near Hunt Library is available in the Poulton Deck, Partners Way Deck, and Capability South Lots. Visit NC State's Transportation Department site for details.
3MT Competition Rules and Scoring
Presentation Requirements and Guidelines
A single static PowerPoint slide is permitted. No slide transitions, animations or 'movement' of any description are allowed. The slide is to be presented from the beginning of the oration.
The PowerPoint must be NC State brand. Click here for template.
No additional electronic media (e.g. sound and video files) are permitted.
No additional props (e.g. costumes, musical instruments, laboratory equipment) are permitted.
Presentations are limited to 3 minutes maximum and competitors exceeding 3 minutes are disqualified.
Presentations are to be spoken word (e.g. no poems, raps or songs).
Presentations are to commence from the stage.
Presentations are considered to have commenced when a presenter starts their presentation through either movement or speech.
The decision of the adjudicating panel is final.
All competitors must be available for the required preliminary round and participate in one of two workshops (dates to be announced soon).
Rubric
Click the links below for the official 3MT® Rubric.