November 7, 5-6 pm Burns Auditorium, College of Design: A Conversation with Lydia Villa-Komaroff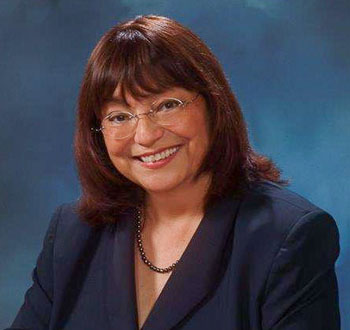 Intersections of Science, Business, & Diversity
A molecular biologist, executive, and diversity advocate, Lydia is a consultant and speaker, and founder of Intersections, SBD Consulting. In her Notes from the Field lecture, "Intersections of Science, Business, & Diversity", Lydia will discuss her careers in academia and business and the important role of diverse perspectives in these domains.
Lydia received her Ph.D. in cell biology from MIT and held faculty positions at the University of Massachusetts Medical Center; Children's Hospital, Boston; and Harvard Medical School. She served as vice president for research at Northwestern University in Illinois and vice president for research and chief operating officer of the Whitehead Institute.
Previously serving as CEO and CSO of Cytonome/ST, LLC, she now sits on its board, along with the boards of ATCC, the Keck Graduate Institute, the Boston-based Biomedical Careers Program, and the Sackler School of Graduate Biomedical Sciences. Villa-Komaroff is a member of the National Science Foundation (NSF) Committee on Equal Opportunity in Science and Engineering, and the Advisory Council of the NSF Directorate for Social, Behavioral & Economic Sciences. She is a founding member of the Society for the Advancement of Chicanos/Hispanics and Native Americans in Science (SACNAS), having served as a board member and vice president in the past, and currently serving as Chair of the Nominating Committee.
Villa-Komaroff has been recognized with numerous honors including election to the Hispanic Engineer National Achievement Hall of Fame, receipt of a Lifetime Achievement Award by Hispanic Business Magazine, selection as the 2008 Hispanic Scientist of the Year by the Museum of Science and Industry, 2013 Woman of Distinction by the American Association of University Women, and receipt of the 2016 Elting Morison prize from the MIT Program in Science and Technology.
June 14, 2018: A Conversation with John Matteson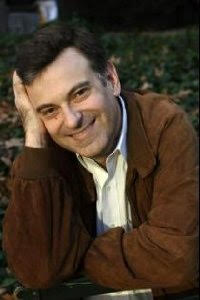 Building the Ball Field: How One Man Got Off the Corporate Merry-Go-Round and Found Success and Satisfaction in Academe
John Matteson wanted to be a lawyer from the time he was twelve. He followed that ambition through Princeton and Harvard, only to discover that his true talents and temperament lay elsewhere. At thirty, he decided to risk it all for something that mattered more. He walked away from a secure but unfulfilling life as a North Carolina attorney, made the switch from a Mustang convertible to a subway fare card, and entered the English Ph.D. program at Columbia University in New York. Now, twenty-seven years later, he has a distinguished professorship, a Pulitzer Prize, and a life that he never dared to imagine. John is coming back to Raleigh, where his dream began, to tell his story: how he managed to raise a daughter while writing a dissertation; how he parlayed a tenuous substitute teaching gig into a tenured position; and how his experiences of family and fatherhood led him to write the book that changed his life. [2 p.m., Burns Auditorium, NC State College of Design, with a reception to follow]