Current Postdocs
Make the most of your time at NC State
Resource Handbook for Postdocs and House Officers
The Resource Handbook includes campus resources, policies, and other important information for postdocs and house officers at NC State.
Our Resource Highlights Doc is an overview of career and professional development opportunities available to NC State postdocs and house officers.
Campus Resources
The following campus resources can help postdocs navigate the campus culture and maximize their experience at NC State.
Career Development Resources
The Office of Postdoctoral Affairs endeavors to prepare postdoctoral scholars for a range of professional endeavors, from faculty appointments to industry careers, entrepreneurship, government and nonprofit work.
New for Spring 2023! The Office of Postdoctoral Affairs is excited to announce that postdocs can now audit one 3-hour course per semester at no charge.
Employment and Benefits
Postdocs face many challenges in their research and work without having to worry about administrative hurdles. Use the employment and benefits resources to navigate the employment and benefits process.
International Postdocs
Our international postdocs are an invaluable resource to our university, and we understand that these scholars face additional hurdles as they settle into their careers at NC State. We have compiled university and local resources to make their transition more manageable.
NC State Postdoctoral Association (PDA)
The NC State University PDA promotes the building of community among postdoctoral scholars at North Carolina State University and serves as the voice for postdocs across campus. The PDA also works with and supports the endeavors of the Office of Postdoctoral Affairs, and both entities strive to create an environment where postdoctoral scholars have an enriching and rewarding experience during their tenure at the university. Contact one of the officers to find out more about the PDA, to share concerns, or to get involved.
OPA Communications
Stay up to date with the latest communications from the Office of Postdoctoral Affairs like the ImPACKful Blog and the OPA Newsletter.
Postdoc Policies
Postdoctoral scholars need to be aware of university policies related to their rights and responsibilities, including Regulation 10.10.08 for Postdoctoral Scholars.
Postdoctoral Research Symposium
The annual Postdoctoral Research Symposium is a conference-style event hosted the Office of Postdoctoral Affairs (OPA) and the NC State Postdoctoral Association (PDA). The event is an opportunity to feature the exciting and innovative research of our postdoctoral scholars and share ideas with our neighboring institutions and the Research Triangle Park community.
Professional Development
The Office of Postdoctoral Affairs (OPA) strives to enhance, support and promote the postdoctoral experience at NC State University. In doing so, OPA hopes postdocs will realize their potential during their tenure at this university and utilize their postdoctoral appointment as a way to foster their independence as scientists, scholars and researchers. Following are ways in which OPA encourages postdocs to more fully develop their professional development skills, goals and self-awareness during their postdoctoral assignment.
Professional Development Award
The Professional Development Awards for Postdocs (PDAP) are designed to assist postdoctoral scholars pursuing professional development or training opportunities and help them reach their professional and/or career goals.
Travel Award
Travel Awards are designed to provide supplemental funding for postdoctoral scholars and house officers traveling to present at domestic and international conferences.
Highlighting NC State Postdoc Accomplishments
Postdocs, let us know about your recent professional accomplishments here:
Check out profiles on NC State alumni, postdoc spotlights, and more here:
National Postdoctoral Association Affiliate Membership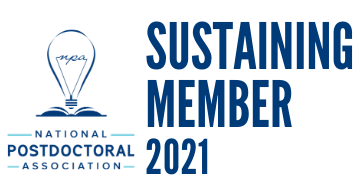 NC State has been a sustaining member of the National Postdoctoral Association (NPA) since August 2008.
Anyone (postdocs, graduate students, faculty, or staff) with an ncsu.edu email address can join the NPA as an affiliate member at no cost.
Follow this link to create an account or see instructions here.
Once a member, check out the NPA's Postdoc Resource Library for a variety of resources to help you get the most out of your postdoc. Also, view presentations from past NPA annual meetings as well as past webinars on a range of topics!