Postdoctoral Research Symposium
Spotlighting postdoc research, highlighting career paths, and facilitating connections for 9+ years.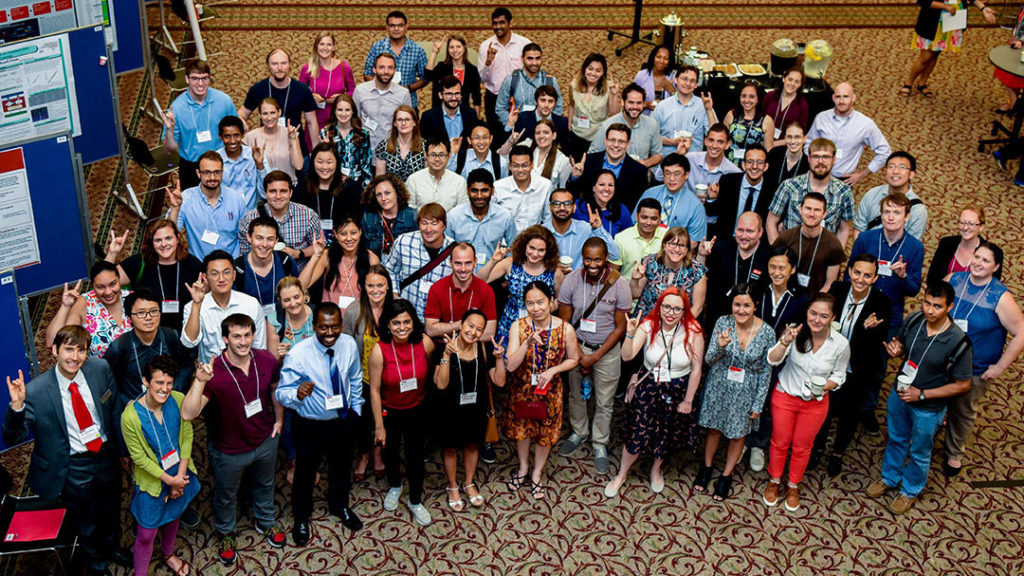 Postdoctoral Research Symposium
The annual Postdoctoral Research Symposium is a conference-style event hosted by the Office of Postdoctoral Affairs (OPA) and the Postdoctoral Research Symposium Committee. The Symposium features the innovative research being conducted by postdoctoral scholars at NC State and around the Triangle. It is a great opportunity to foster collaboration within the Research Triangle Park community. The Postdoc Research Symposium is a free event and open to all interested parties.
2021 Postdoctoral Research Symposium
Join us virtually the week of May 17th!
The Office of Postdoctoral Affairs, Graduate School, and Postdoc Association are working to move PRS 2021 completely online the week of May 17th, 2021.
We need your input on our program and encourage you to register to attend and present at the event.
This year, we will highlight postdoc research and personal perspectives (advice and resource sharing) via pre-recorded 5-minute videos that will be shared on the Graduate School's YouTube Channel.
There will also be synchronous programming and networking opportunities during the event.
Due to its online nature, PRS 2021 aims to be more accessible and inclusive of the postdoctoral community than prior events.
Registration is open to ALL POSTDOCS across North Carolina.
This will truly be the NC STATE Postdoctoral Research Symposium.
Relive Past Events!