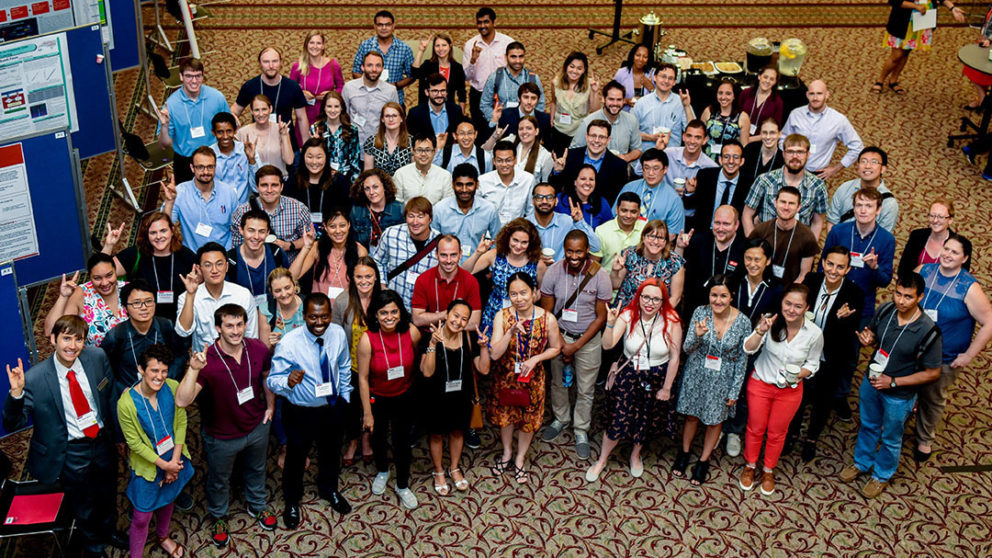 Postdoctoral Research Symposium
The annual Postdoctoral Research Symposium is a conference-style event hosted by the Office of Postdoctoral Affairs (OPA) and the Postdoctoral Research Symposium Committee. The Symposium features the innovative research being conducted by postdoctoral scholars at NC State and around the Triangle. It is a great opportunity to foster collaboration within the Research Triangle Park community. The Postdoc Research Symposium is a free event and open to all interested parties.
2020 Postdoctoral Research Symposium
The 2020 Postdoctoral Research Symposium will take place on Friday, May 29th, at the McKimmon Center on the campus of North Carolina State University.
Registration for the 2020 Symposium is now open! Register by March 13, 2020.
Raleigh-Durham area NC State PhD/postdoc alumni and industry professionals!
Want to network with over 150 PhD-trained researchers working in a variety of areas?
Make connections & find your next co-worker or collaborator by attending this FREE event.
Come interact with postdocs from NC State, UNC, Duke, NIEHS, the EPA, and more!
Register at the same link above.
Resources for Presenters
Posters and presentations will be judged on the following criteria:
Clarity of Research

Can the research be understood by both experts and non-experts in the field?
Were the research questions or goals clearly stated?
Were the data (tables/graphs/figures/other) clearly presented?
Did the presenter demonstrate how the data justify the conclusions made?
Was the presenter able to effectively convey the significance of their research in a big picture context?
Were future experiments and/or application of the research discussed?

Poster Presentation

Was the poster visually appealing?
Was the poster well organized?

Oral Presentation

Did the presenter effectively engage with this audience during the presentation?
Was the presenter able to effectively answer your questions?
Dimensions for research posters should be  36″ (H) x 48″ (L)
Previous Postdoctoral Research Symposia