Thesis and Dissertation Support Services
Introduction
The office of Thesis and Dissertation Support Services is designed to enhance the success of students writing theses and dissertations. We offer a variety of writing workshops, Institutes, online support communities, and other programming to help students complete their theses and dissertations. We also serve as a central resource for students to help them find related graduate student success programming on campus.
Want to keep up with us on a regular basis? "Like" the Thesis and Dissertation Support Services Facebook page for news about events, advice for writing, and more!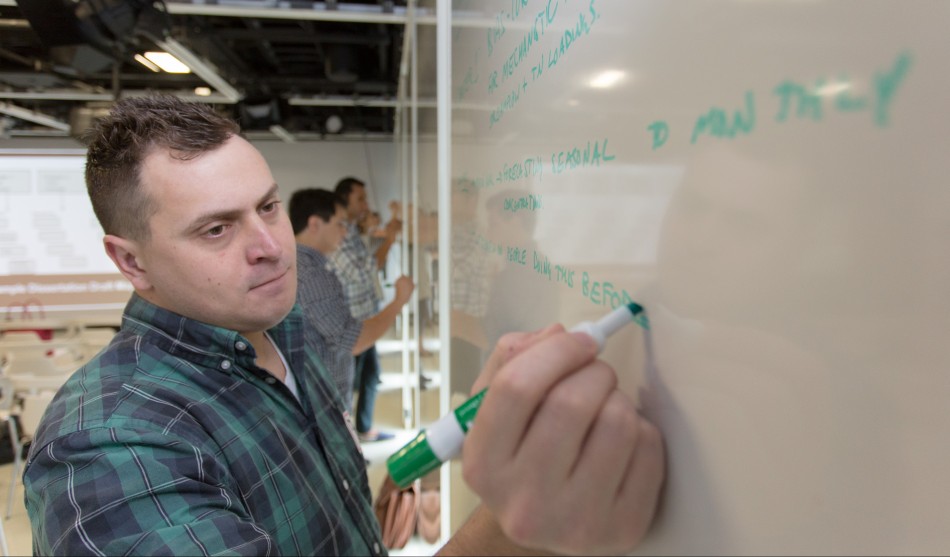 Timeline for Graduate Student Success
The completion of a doctoral degree includes many steps. We've created this timeline to help students navigate the various processes and to highlight where our programming can help students to better understand what's ahead.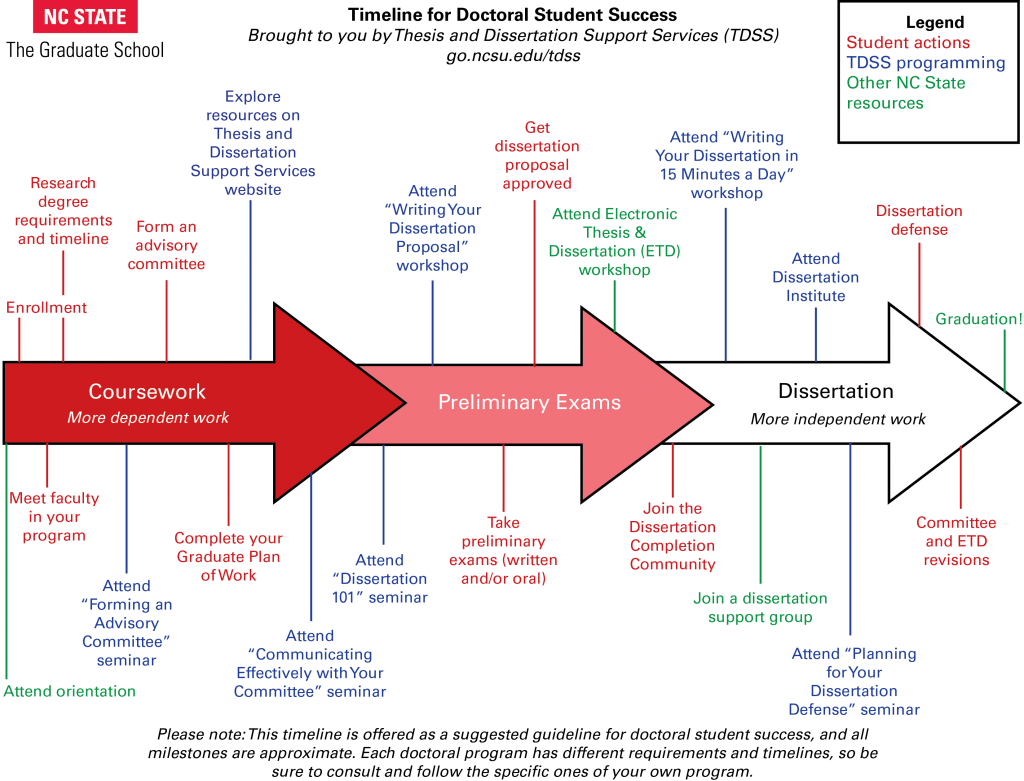 Click on the image for a larger PDF version with links to the various elements included here. Students can also save the PDF version to keep a copy for reference.
Contact Us
For general questions about Thesis and Dissertation Support Services, contact us by email at thesisdissertationsupport@ncsu.edu
Meet Our Team
Dr. Meagan Kittle Autry, Director


Meagan Kittle Autry earned her Ph.D. in Communication, Rhetoric, and Digital Media at N.C. State. Her research interests include the rhetoric of science and technology, genre theory, writing across the disciplines, digital media, and higher education administration. Meagan also teaches courses in the English, Communication, and Interdisciplinary Studies departments at both the graduate and undergraduate level. She has previously served as the Graduate Assistant Director of both the First Year Writing Program and the Campus Writing and Speaking Program and taught writing courses in the English department.
Questions about TDSS? Email the director at makittle@ncsu.edu or call (919) 515-2737.
Karissa Wojcik, Graduate Student Assistant
Karissa Wojcik is working toward her MA in English with a concentration in Linguistics. Her research interests include language variation and change, dialect awareness, and dialect education. Karissa is an N.C. State Language Diversity Ambassador and a graduate writing consultant in the Graduate Writing Center.