Thesis and Dissertation Support Services
Introduction
The office of Thesis and Dissertation Support Services is designed to enhance the success of students writing theses and dissertations. We offer a variety of writing workshops, Institutes, online support communities, and other programming to help students complete their theses and dissertations. We also serve as a central resource for students to help them find related graduate student success programming on campus.
Want to keep up with us on a regular basis? "Follow" us on Twitter for news about events, advice for writing, and more!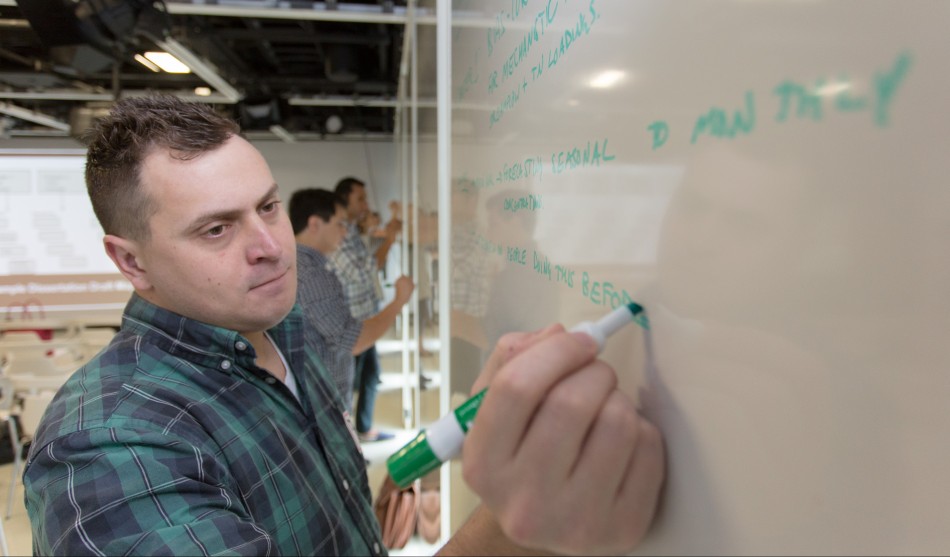 Timeline for Graduate Student Success
The completion of a doctoral degree includes many steps. We've created this timeline to help students navigate the various processes and to highlight where our programming can help students to better understand what's ahead.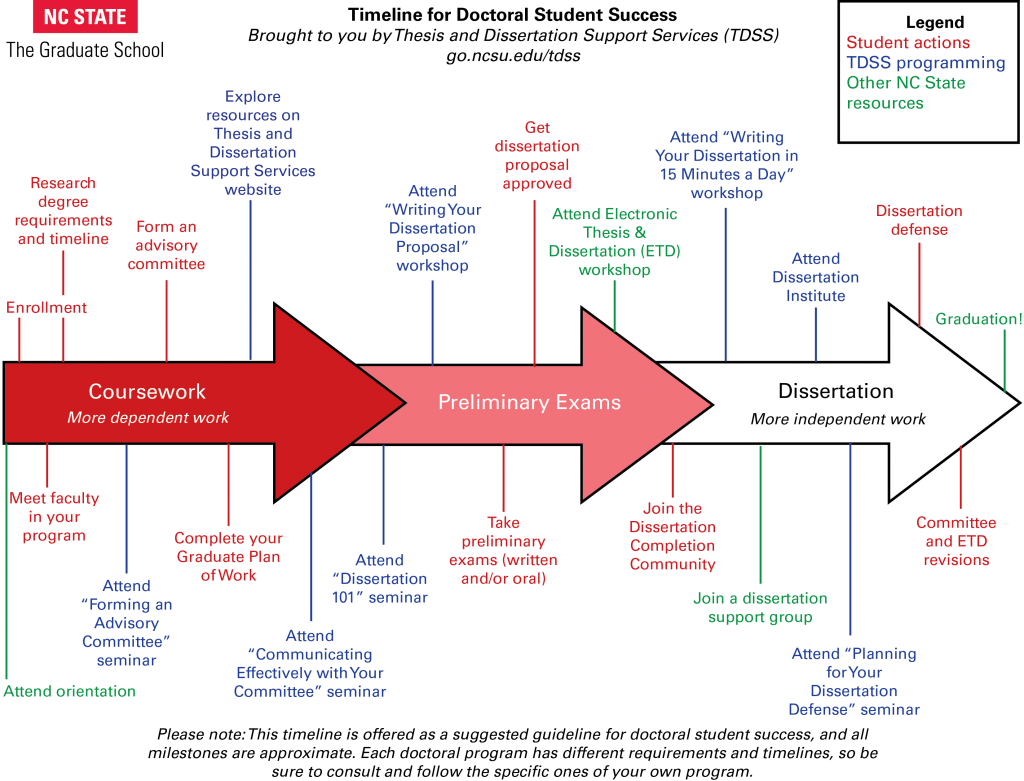 Click on the image for a larger PDF version with links to the various elements included here. Students can also save the PDF version to keep a copy for reference.
Contact Us
For general questions about Thesis and Dissertation Support Services, contact us by email at thesisdissertationsupport@ncsu.edu.