Graduate Education Day: Students Share Research with Policymakers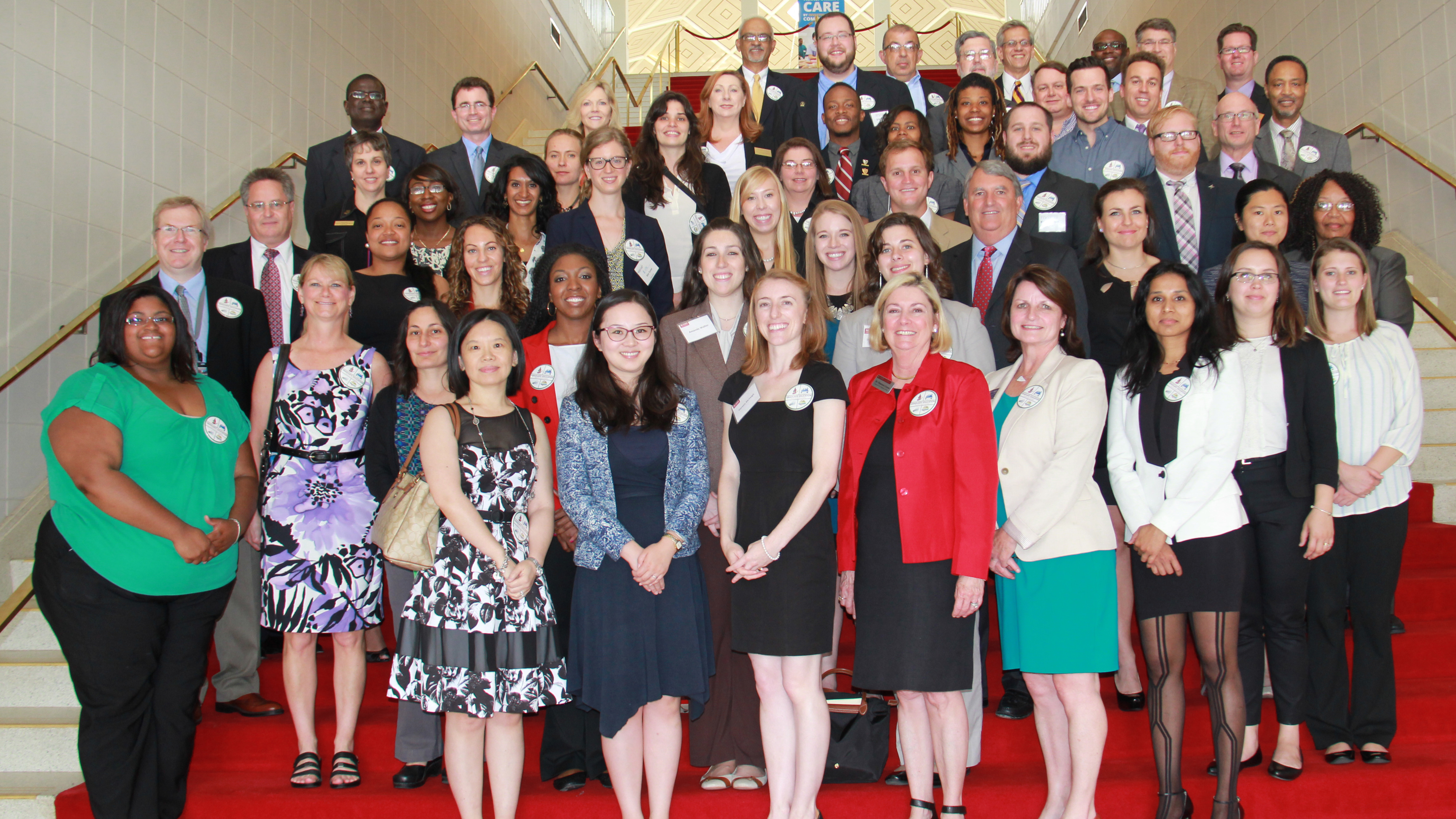 North Carolina graduate students and their administrators – including representatives from NC State — filled the halls of the N.C. General Assembly May 19 to share the value of graduate education in North Carolina.
This was the fifth annual Graduate Education Day sponsored by the N.C. Council of Graduate Schools, representing 22 North Carolina institutions that offer graduate programs. Gov. Pat McCrory declared the entire week as "Graduate Education Week" in North Carolina.
Three NC State graduate students were among those sharing their research projects. All three were studying areas that were relevant to lawmakers considering policies related to those issues: off-shore oil and natural gas exploration, biosimilar drugs and value-added products from converted pulp and paper waste.
Doreen McVeigh, a graduate student in marine, earth and atmospheric sciences, is exploring how ocean currents move marine larvae off the coast of North Carolina. Her findings may have implications for off-shore energy exploration.
McVeigh is also active in Triangle SciREN, an organization that brings teachers and scientists together to enhance K-12 science education. Triangle SciREN will hold a networking event at the Museum of Natural Sciences on Sept. 10.
Amanda Walter, a master of biomanufacturing student at NC State, drew a crowd to learn about her research on developing a biosimilar drug to replace Remicade, an anti-inflammatory drug. The biosimilar drug would reduce inflammation in the same way as Remicade, but at a lower cost, Walter said.
Legislators flocked to see Walter's poster, after receiving an email from Rep. Grier Martin, D-Wake. The N.C. House of Representatives recently passed a bill that would allow pharmacists to offer biosimilar drugs to patients, much the same as they offer generic drugs.
Graduate student Stephanie Matthews carried a small vile of dark liquid – waste from pulp and paper manufacturing process. Her research focuses on using a bacteria to convert the waste product into other substances that can be used in new products. Matthews is a student in forest biomaterials, and plant and microbial biology.
NC State Graduate School Dean Maureen Grasso knocked on legislators' doors, accompanied by the students, to share her message of the value and innovation that graduate research brings to North Carolina.
"Graduate education is vital to the innovation and discovery that drives the economy of North Carolina," Grasso said. "We are proud of the role that our graduate students play in advancing new ideas and making a difference for the people of North Carolina."
As the morning education session drew to a close, the graduate school leaders invited legislators and their staffs to join them for NC State's famous Howling Cow ice cream.