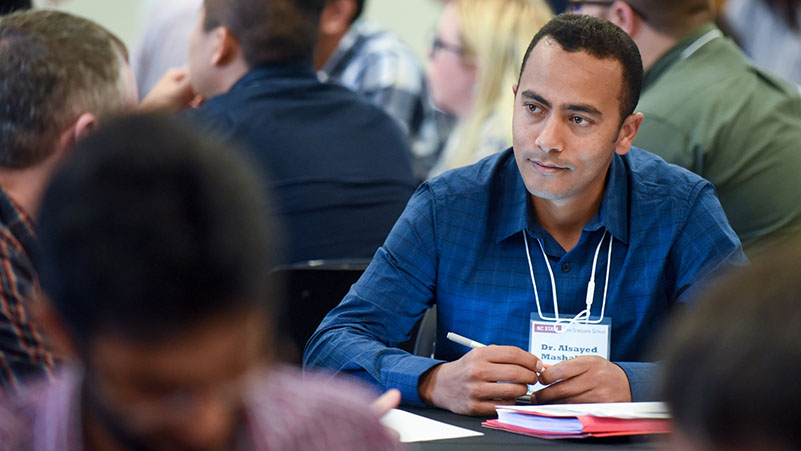 Professional Development
The Graduate School's professional development programs enhance graduate student and postdoctoral success by providing academic and career support, mentoring, and co-curricular experiences.
Signature Programs
Our signature Professional Development programs help you develop a foundation for long-term scholarly and professional success. We offer innovative programs for careers in industry and academia as well as writing, teaching, and research support to enrich your personal and professional satisfaction during your time at NC State and beyond.
Mission, Goals, and Learning Objectives
The mission of the Graduate School's Professional Development Initiative is promote the academic success, career satisfaction, and personal and professional wellness for graduate students and postdoctoral scholars across the disciplines.
Our programs increase doctoral completion and reduce time to degree by providing mentoring, community experiences, co-curricular opportunities, and professional training. By participating in the Graduate School's Professional Development programs, students and postdocs will be able to:
Engage in interdisciplinary academic and professional communities.
Chart a career pathway that draws on personal strengths and disciplinary knowledge.
Write and communicate effectively for diverse audiences.
Develop a strategy for workforce readiness that enables professional edge and personal satisfaction.
Stay Connected