Workshop Boosts Dissertation Writing and Completion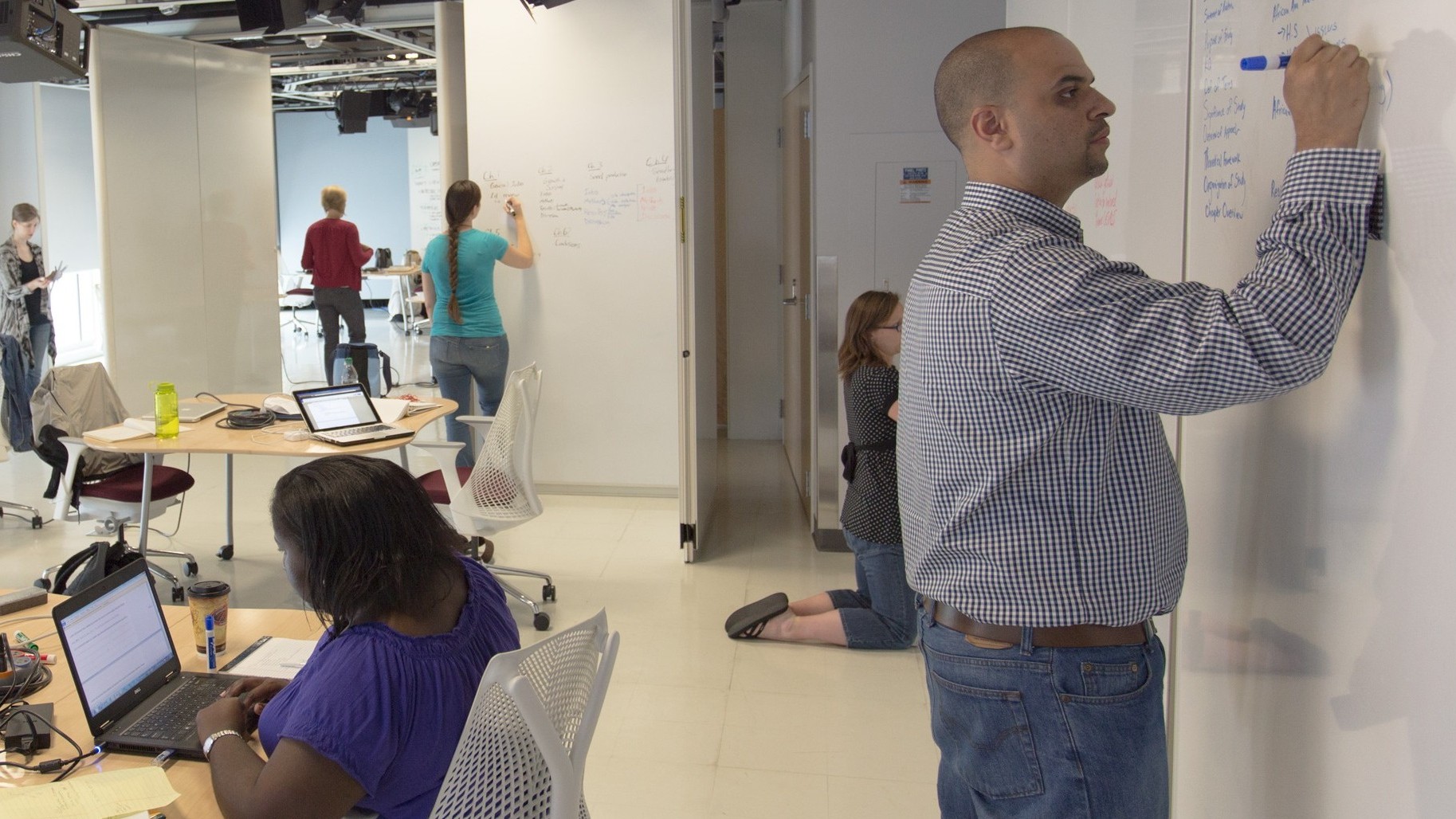 It's free! It's interactive! And best of all, it's designed to boost dissertation completion.
In May, 15 doctoral students jump-started their dissertations with the help of expert advice and professional coaching at the Graduate School's third Dissertation Institute.
According to Meagan Kittle Autry, director of the Graduate School's Thesis and Dissertation Support Services, the five-day "boot camp" combines highly productive writing time, scholarly writing instruction and group goal-setting with motivational strategies. The institute sessions teach writing and editing techniques, helping students to better articulate their research, identify their sources and manage their writing.
"The Graduate School has many functions, and one is actively supporting dissertation completion," says Graduate School Dean Maureen Grasso.  "We want to promote the institute as one of our services—one every graduate student should know about and consider using."
The workshop is held twice annually in the Hunt Library, making effective use of the Creativity Studio.  "Even the modern and inventive space itself," says Grasso, "is clearly configured to support creative thinking." She says libraries are traditionally the nexus of dissertation research and a natural setting for the event.
In creating the "boot camp," Kittle Autry developed and leads a workshop activity called project mapping. Using white boards, students visually map and organize various aspects of their academic research.
Kittle Autry also collaborates with Scholar Shape, a consulting firm, to present editing tools and insights to strengthen the students' academic writing during the institute. The consultant provides coaching and one-on-one critiques with the students during the event.
Doctoral student Keon Pettiway, who attended the Dissertation Institute in May, discussed how project mapping helped him better organize his research. Pettiway created elaborate diagrams relating the various themes and research areas of his doctoral investigations—the results were creative, labyrinthine but useful. In the end, he feels he may have mapped out a clearer direction for his dissertation to follow.
"I mapped out how to make an argument," Pettiway says.
Diagramming the work he has done concerning communication and rhetoric, Pettiway depicts "nation branding in the post-Colonial identity of Ghana." Now he plans to complete his dissertation writing in December and to submit his dissertation in March of next year.
Will tools such as project mapping make a significance difference in organizing his research? Pettiway believes that they will.
The Graduate School will conduct its next Dissertation Institute in December 2015. For further information, contact Kittle Autry at Thesis and Dissertation Support Services via her email: makittle@ncsu.edu.