Grad School Honoree Passionate About Student Diversity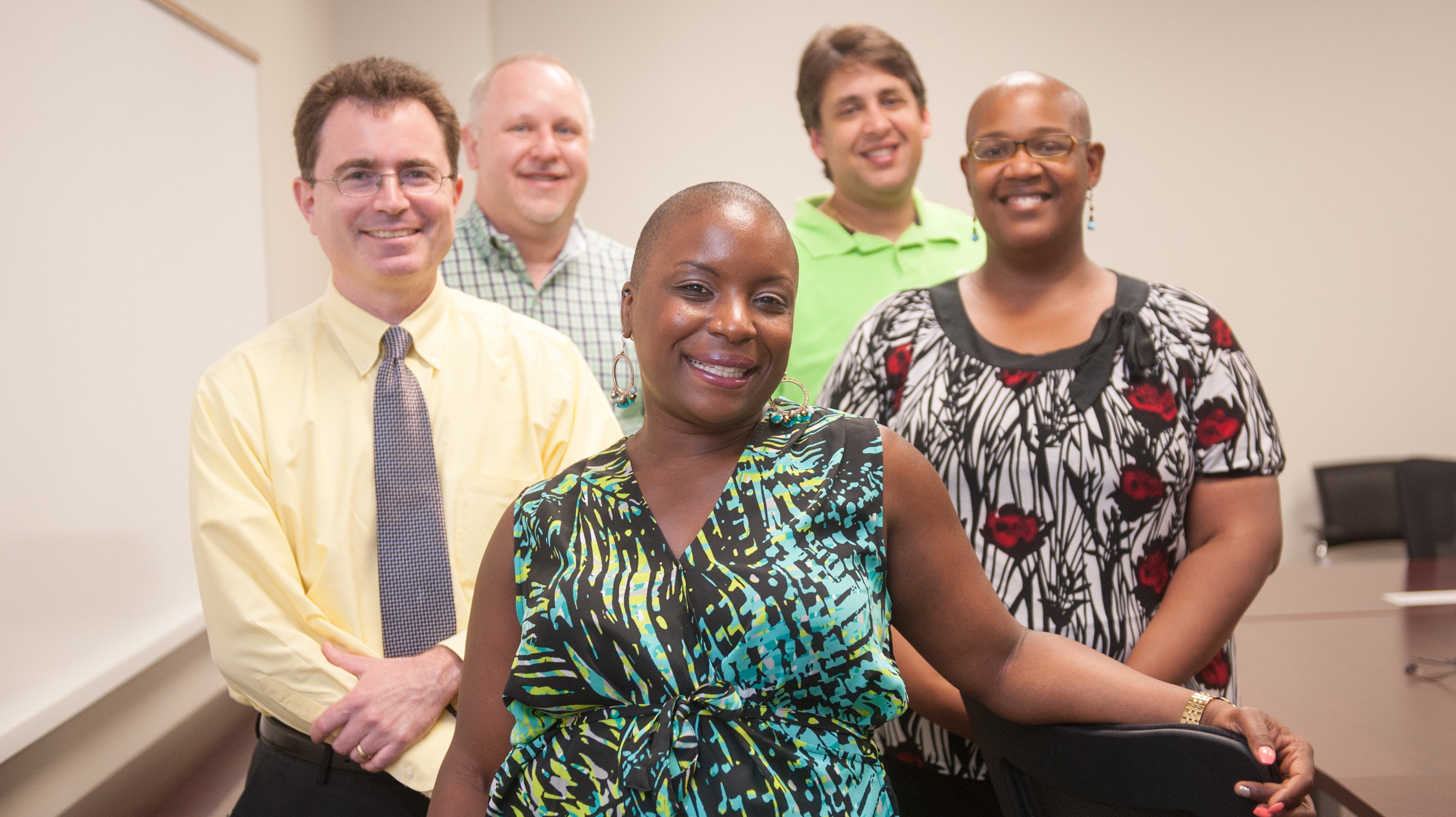 Dr. Erin Banks, director of the Graduate School's Initiative for Maximizing Student Diversity (IMSD), received a University Award of Excellence for 2015 at a ceremony in July. Banks earned her doctorate in psychology at NC State and her bachelor's and master's degrees at Florida A&M University.
The goal of IMSD is to help underrepresented students earn a doctorate in biomedical or behavioral sciences. Those who have earned their doctorate through IMSD have gone on to faculty and research positions with universities across the country.
Here Banks answers five questions about her work at NC State, helping underrepresented students earn their degrees.
What is your role at the Graduate School, and how long have you worked here?
I've worked at the Graduate School in my current role for eight years. I've been the director of the Initiative for Maximizing Student Diversity program from the very beginning, since 2008. But I worked in the graduate school a year prior as a graduate student; working with our former dean Dr. Duane Larick on the Bridges program, which was a little different from IMSD, but still funded by the National Institutes for Health. So I have a lot of experience working with underrepresented students on obtaining Ph.D.s in the science, technology, engineering and math areas.
The target areas of interest in IMSD are biomedical and behavioral sciences. So a lot of my students come from engineering; they come from the vet school, biology, chemistry, genetics. And the other part of my students come from psychology – that's the behavioral science piece.
What do you love about your job?
I love working with my students and seeing them succeed. The goal for any school is to get the best and brightest students. But my goal is not just to get them here, but to graduate them. So whether they are undergraduate students who go on to graduate school, or whether they're graduate students who go on to get their Ph.D., it's a win for me. So that is my greatest joy.
Over the course of almost eight years, I've interacted directly with more than 100 students, meaning I've mentored those students who come through the IMSD program directly. I schedule meetings once a month, one on one, and sometimes they just show up. It's very involved, and I'm very hands-on intentionally with my students.
How is IMSD improving the numbers of underrepresented groups in graduate programs at NC State?
I think it's helping the institution as a whole. We have about an 85-90 percent retention rate, so the students who come into our program graduate from our program with the degree that they intended to get. The second thing is that IMSD is a diversity program, but it supports all aspects of diversity. The purpose of IMSD is to create a structure that promotes the presence of any group that is underrepresented in an academic area.
For example, white women are underrepresented in engineering, so I've had several white women in my program. Increasing the presence of all underrepresented groups is one of the main goals of this program; it's not just a race or ethnicity issue, it's a gender issue as well.  So the students in my program have been white women, African-American, Latino, Native American. By those students coming to this program and being trained, mentored and guided, it's helping my program numbers, but it's also helping the university's numbers because they are students at this university who are graduating. So everyone wins.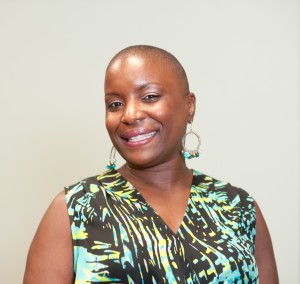 What is the IMSD Ambassadors program? IMSD has created an Ambassadors program where we go out to middle, elementary and high schools to talk about science. So not only are we training our current IMSD scholars to be great and to get Ph.D.s, but we're also telling other young scholars that they can do this – that they can be students at NC State. We're increasing their interest in science, but we're also increasing the science identity and confidence in our IMSD students to show they can do it. We've touched maybe 200 K-12 students since we kicked this off in January.
The Ambassador idea came from an alum of our program. We have a motto, "once an IMSD scholar, always an IMSD scholar." This is a way to bring our alumni to connect with our current IMSD students, and the two join together to then give back to the community and to get students interested in science.
What is your favorite thing about working at NC State?
I was here as a student, so I've been on campus since 2003. While I was a student, I had the opportunity to be mentored by some really good people. It's interesting because the people who recruited me as a student are now guiding me in my career professionally. That's a blessing to have people see you through different stages of your life and your career. That's the benefit of being here – I have people who really know me and know what I'm capable of and know my worth. It's good to be around people like that, to be mentored through your journey.
To learn more about the Graduate School's IMSD program, visit the website: www.ncsu.edu/grad/imsd/index.php
Note: Meghan Wilson, formerly of the Graduate School, also received a University Award of Excellence. Wilson now works for the Office of Research, Innovation and Economic Development.