New Graduate Students Learn Value of Mentoring From Theater Group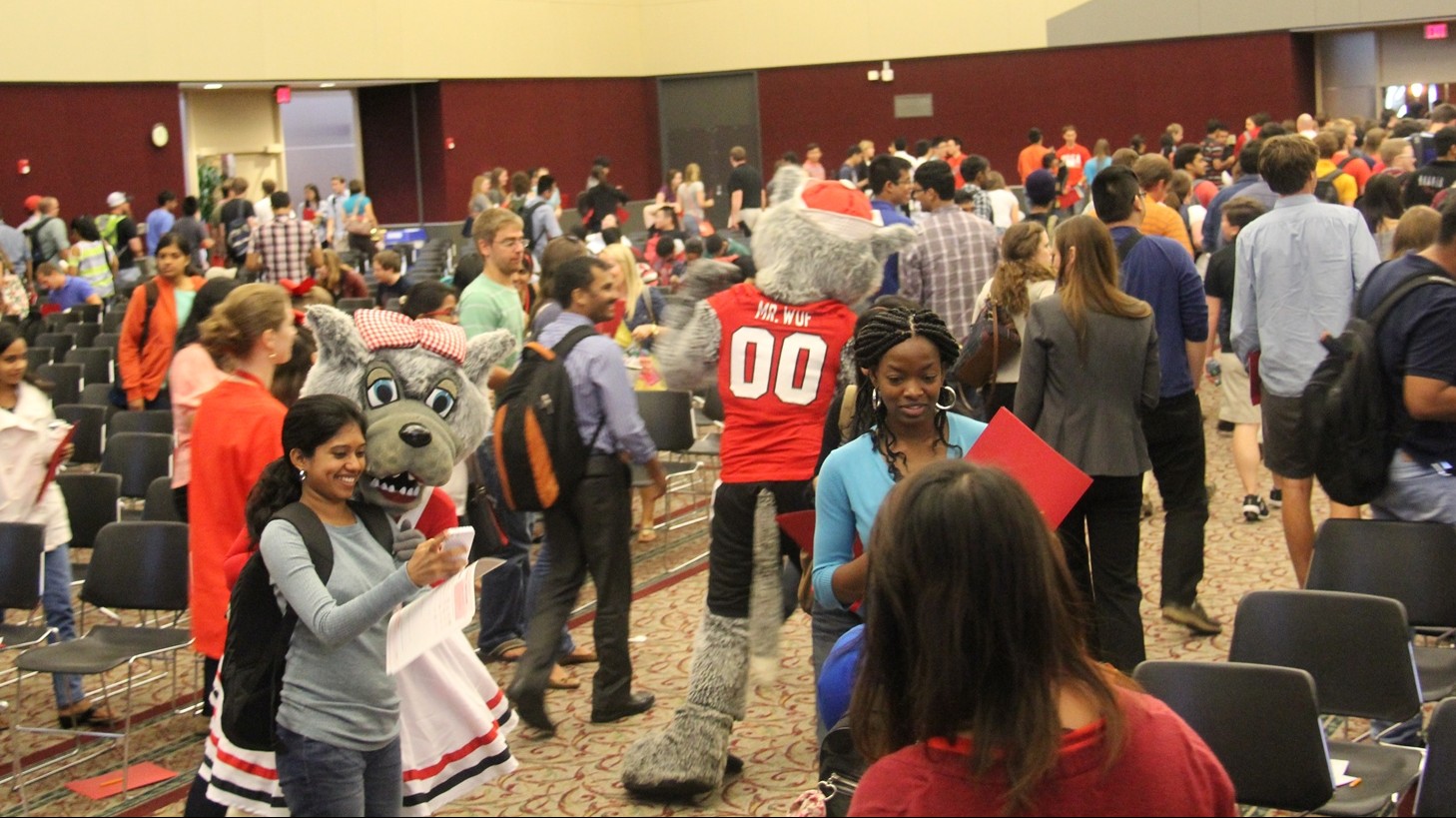 When more than 1,500 new graduate students gather at McKimmon Center for orientation Aug. 17, there will be something different in store for them: Real life examples of faculty-student mentoring performed by a local theater group.
Theater Delta, a Chapel Hill troupe, will present dramatizations that show how communication can lead to good mentoring relationships. In March, Theater Delta did the same for a group of NC State faculty, showcasing what a good faculty-student mentorship would look like.
Between vignettes, Theater Delta Director Ben Saypol will help the audience explore what worked and what didn't work in the mentorships portrayed.
Webster's New World College Dictionary defines "mentor" as, "a person, esp. an experienced, older person, who provides personal or professional guidance." While many graduate students look to their graduate advisors as mentors, a mentor can be any faculty member, research professional or older graduate student who helps students gain significant insights into their future.
"Connecting with a mentor helps graduate students discover the path they want to pursue in their careers – whether that involves conducting research, teaching students or other intellectual pursuits," said Maureen Grasso, dean of NC State's Graduate School.
More than 1,500 students have already registered for the half-day graduate student orientation, offered twice on Aug. 17, with the morning session for those with last names beginning with A-L and the afternoon session for those with last names beginning with M-Z. Between the two sessions, the University Graduate Student Association will host an information fair, featuring campus organizations and NC State's famous Howling Cow ice cream.
In addition to the mentoring presentation, graduate students will get tips on graduate school success, conducting responsible research and scholarship, lab safety and a welcome from Dean Grasso and the University Graduate Student Association. There also will be prizes and swag for all new graduate students.
More on orientation:
The Graduate School's orientation website — ncsu.edu/grad/orientation — includes information on what to do 1) before orientation (find housing, explore Raleigh, connect with Grad School social media and more); 2) on the day of orientation (find out how to get to McKimmon Center and find answers to Frequently Asked Questions); and 3) after orientation (get a parking pass, explore campus, purchase student tickets to campus events and complete an online orientation component through Moodle — site opens Aug. 18).
Social activities:
University Graduate Student Association Social
Graduate students are invited to a social, sponsored by the University Graduate Student Association, Aug. 17, 5-8 p.m. at Sammy's on Avent Ferry Road in the Mission Valley Shopping Center. Come out and meet other NC State graduate students.
Social Media Like us, follow us and share photos from your Graduate School experience through these social channels.
Instagram: @NCStateGradSchool
Facebook:  @NCSUGradSchool
Twitter:      @NCSUGradSchool
YouTube:   @NC State Graduate School
Use this hashtag today and throughout the year as you share your stories of the graduate school experience: #GradPack
Wolfpack Welcome Week A wide range of events across campus from movies to ice cream socials to sports and recreation activities await students during move-in days and the first week of classes. Download the WWW2015 app from NC State Guides to have access to the schedule where ever you are.
Packapalooza This day-long block party features information from NC State groups and live music on Hillsborough Street, Aug. 22, 2-10 p.m. Schedule and information available on the Packpalooza app from NC State Guides — instructions on the event website.