Record Number Participate in Fall Dissertation Institute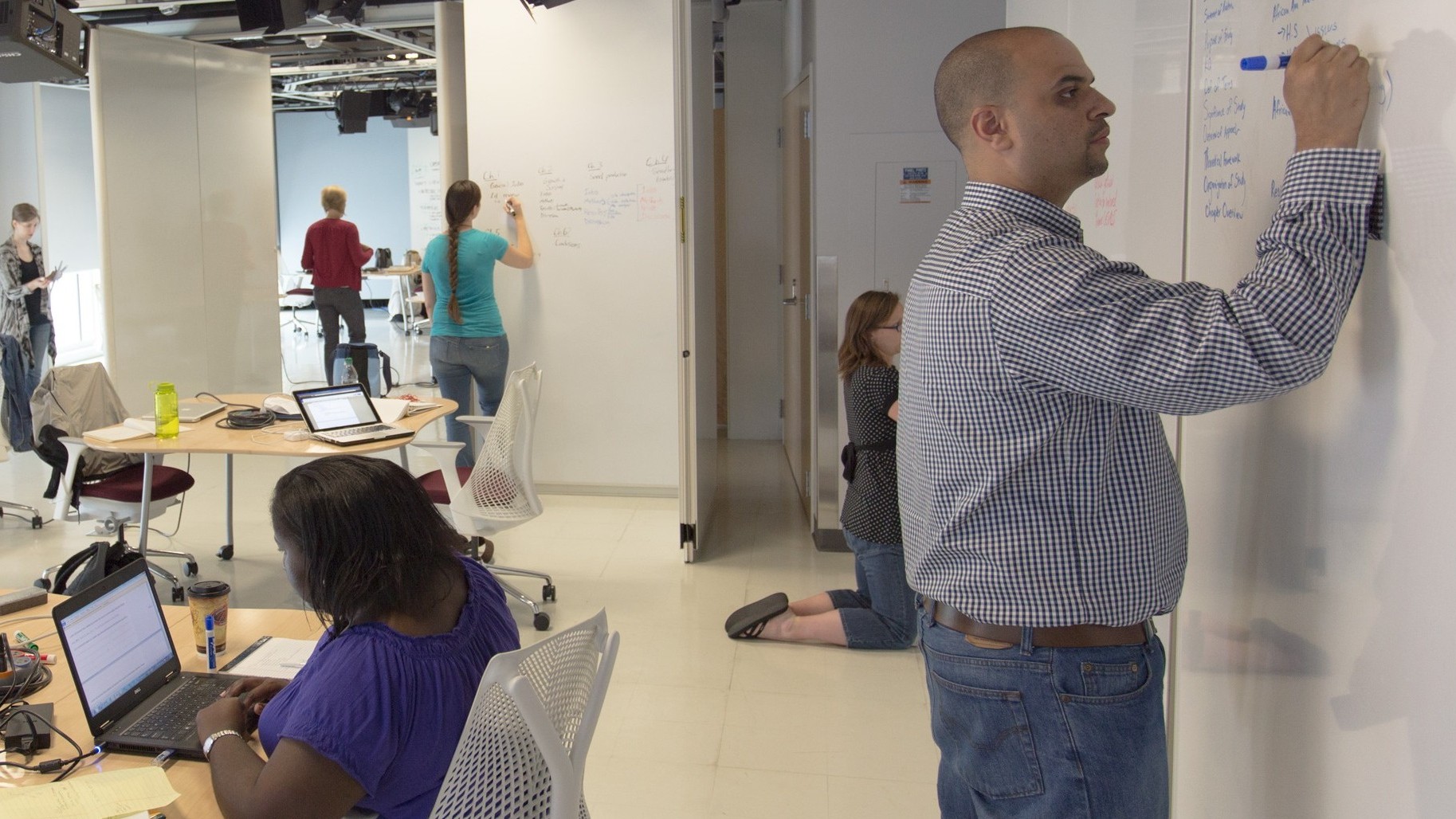 A record 23 Ph.D. students, representing eight of NC State's 10 colleges, were busy working in Hunt Library's Creative Studio Dec. 14-18 to "jump start" their dissertations at the Graduate School's fourth Dissertation Institute.
The institute, held twice each academic year, gives doctoral students instruction, coaching and dedicated writing time to help them organize their dissertation material and develop a plan for writing their final paper. Dr. Meagan Kittle Autrey, director of the Graduate School's Thesis and Dissertation Support Services, said that a significant number of those who participate in the program have already earned their Ph.D. and others have made significant progress toward that goal.
Each day of the five-day institute, students have short instructional sessions and spend time in intensive writing. The first day, they are involved in dissertation mapping using the white boards in the Creativity Studio. Consultant Margy Thomas, along with Kittle Autry, help students with their writing.
Here are some testimonials about the Dissertation Institute from past participants:
"I was impressed with (consultant Margy Thomas's) ability to quickly hone in on my key concerns and to provide solutions. My dissertation is better organized than before the institute, and I believe the techniques and advice offered by Margy will make the rest of my dissertation writing progress significantly easier."
"The institute was well worth the time, and I would suggest every doctoral student do this. It was like getting a B12 energy shot for your dissertation!"
"This 'bootcamp' helped me to become positive about the work to be done, develop good writing practices and accomplish so much!"
"I wish I had participated in Graduate School offerings sooner. If I had I would have probably graduated by now!"