Nearly 950 Graduate Students Earn Degrees Dec. 18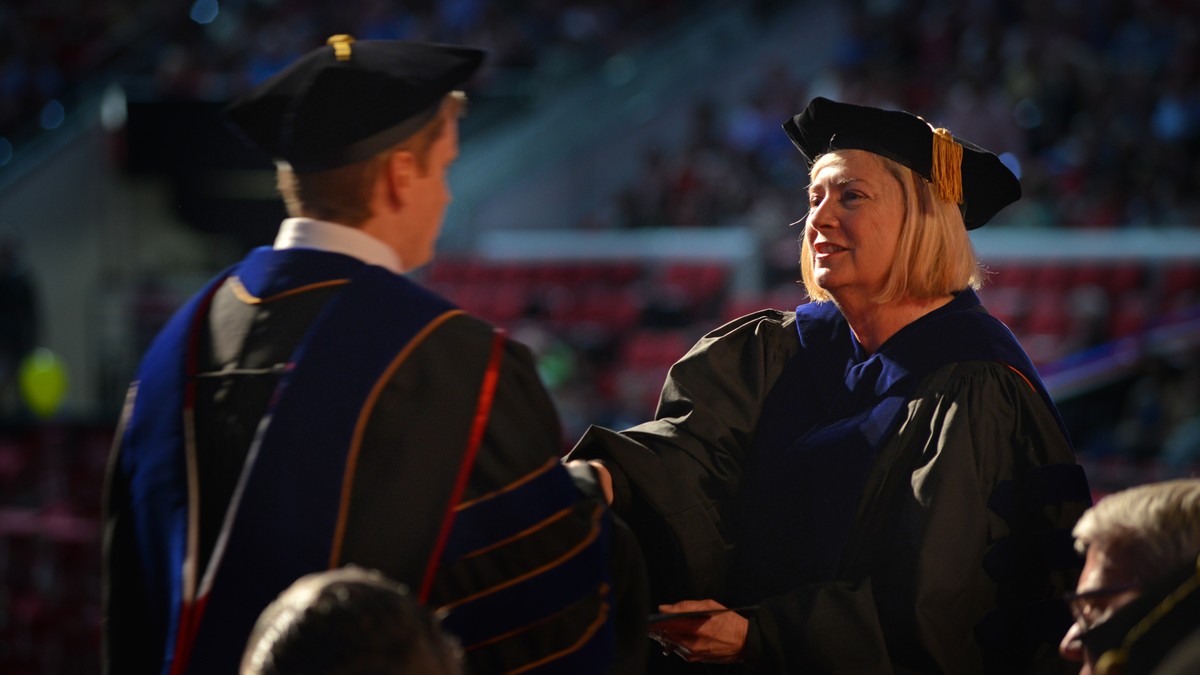 The Graduate School will award more than 200 doctoral degrees and nearly 750 master's degrees during NC State University's fall commencement on Dec. 18. Graduate School Dean Maureen Grasso will confer the graduate degrees at the PNC Arena on Friday. Here is information to help you navigate commencement exercises.
How do you put on that master's hood? Benoit Sabourin demonstrates in the video below.
Learn about commencement speaker is former U.S. Ambassador to Afghanistan Karl Eikenberry.
Read more from NC State News.
Details on Friday's ceremony at PNC Arena and more.
NC State Registration and Records