Graduate School Welcomes 2,600+ New Students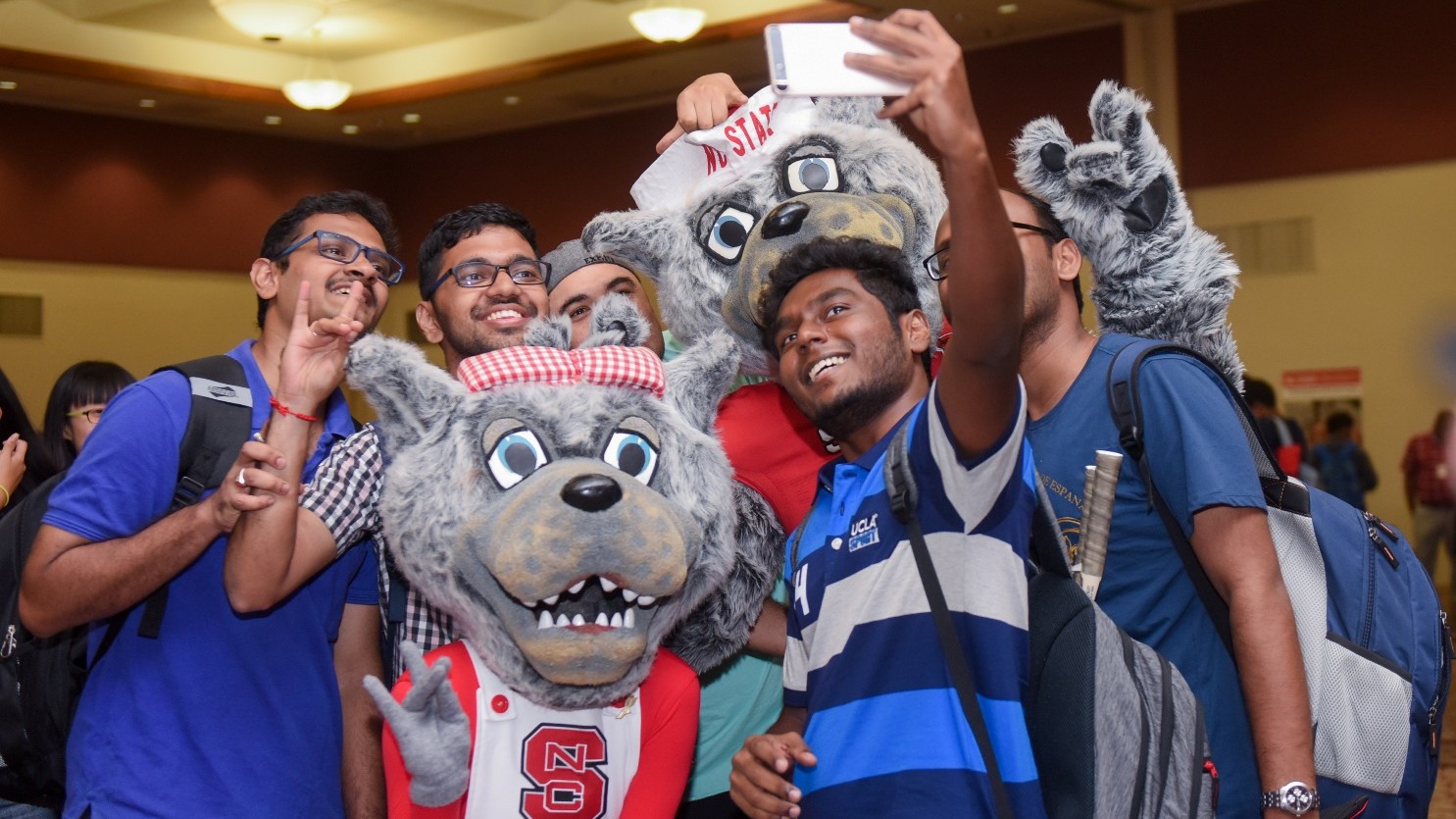 The Graduate School kicked off the fall 2016 semester as usual with orientation Aug. 15 for more than 2,000 students registered for the event. This fall, there are more than 2,600 graduate students enrolled, including 2,000+ master's students, 500+ doctoral students and 100+ certificate students.
Fall orientation included a dramatization by Chapel Hill's Theater Delta that focused on the mentor-student relationship in graduate school. Actors portrayed new Ph.D. student Danielle Young and her major professor Dr. Patricia Reed.
The students saw a very excited Danielle Young meeting with Dr. Reed just as the semester begins, and again later in the semester when Danielle becomes overwhelmed by life events and the demands of graduate school. Dr. Reed tries to offer her advice on managing her time more effectively.
Between short vignettes by the actors, students had the opportunity to ask both characters questions and talk with their peers about the relationship between Danielle and Dr. Reed.
In addition, students heard from different graduate school and university administrators, including Dean Maureen Grasso and other representatives of the Graduate School; Tyler Allen, president of the Graduate Student Association; Ben Saypol of Theater Delta; and representatives of NCSU Libraries, the Office for Institutional Equity and Diversity, and the Counseling Center.
On Tuesday, the Graduate School held a workshop for teaching assistants, led by Dr. Peter Harries, senior associate dean. More than 80 students attended — twice the number who originally enrolled. Two student teaching assistants – Matthew Melillo and Shira Parker – shared their teaching tips with the new TAs.