Graduate School Team Takes Third in Miles for Wellness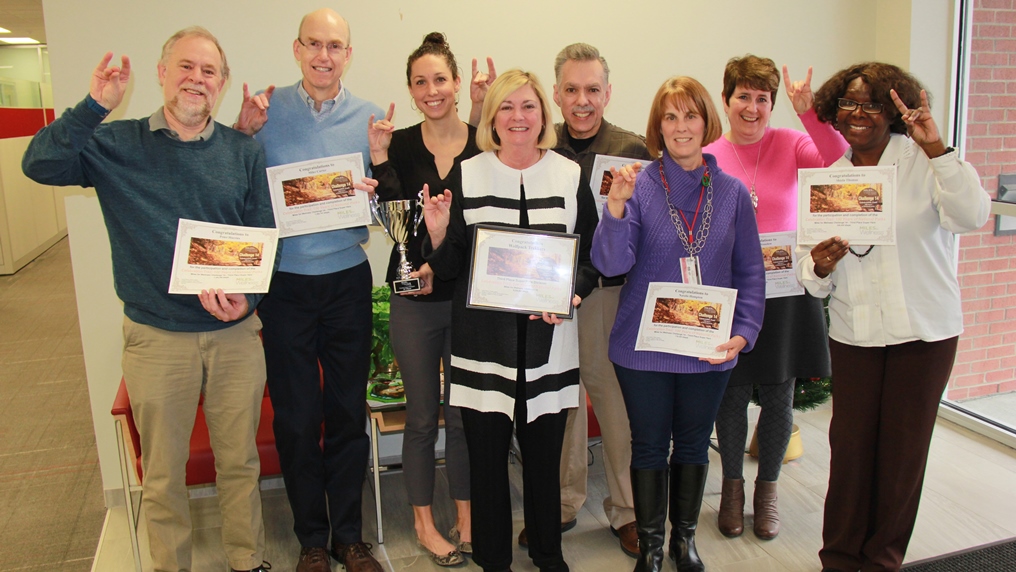 NC State University's Graduate School staff may be the most fit in North Carolina. A team of Graduate School employees recently placed third in the state's 8-week Miles for Wellness competition, "Super Hare" division. They were the only NC State team to place in the statewide competition, which involved more than 3,800 state employees who completed the challenge.
The Graduate School's "Wolfpack Trekkers" team logged more than 6 million steps, for a total of 3,030 miles in the competition sponsored by the N.C. Office of State Human Resources. The competition followed a virtual "trail" through national parks across the country, so if the team had actually walked those miles, it would have taken them from North Carolina to Joshua Tree National Park in California and beyond.
The total number of steps recorded by state employees in this competition was over 2 billion, for a total of more than 1 million miles – enough to go to the moon and back two times or circle the globe nearly 42 times.
Of 503 teams that originally registered, 421 completed the challenge. Teams represented state agencies, community colleges, eight universities and the N.C. School of Science and Mathematics. State disasters – flooding and wildfires – forced some teams to drop out early, according to State Wellness Coordinator Katherine Hilliard.
Earlier this week, Hilliard presented the Graduate School with a 3rd place trophy that will remain at the school until May. Wolfpack Trekkers received certificates recognizing their steps.
Wellness efforts at the Graduate School have been led by Siarra Dickey, who created the team and submitted team results each week of the competition. At monthly staff meetings, she encourages employees to focus on physical, mental and emotional wellbeing. As an incentive to walk more, team member Joe Perez organized lunchtime walks several days a week.
Wolfpack Trekkers team members were: Dean Maureen Grasso, Mike Carter, Nicole Ditillo, Lindsay Gentile, Natalie Hampton, Peter Harries, Lauren Palermo, Joe Perez, Sheila Thomas and Denise Wesselow.
There were four division of teams in the Miles for Wellness competition this fall, for a total of 12 winners. The other teams that placed in the Super Hare division were Stepping for Schools, N.C. Department of Public Instruction, first place; and Rogue Scientists, N.C. Department of Justice State Crime Lab, second place.