Graduate Students, Mentors Recognized at Celebration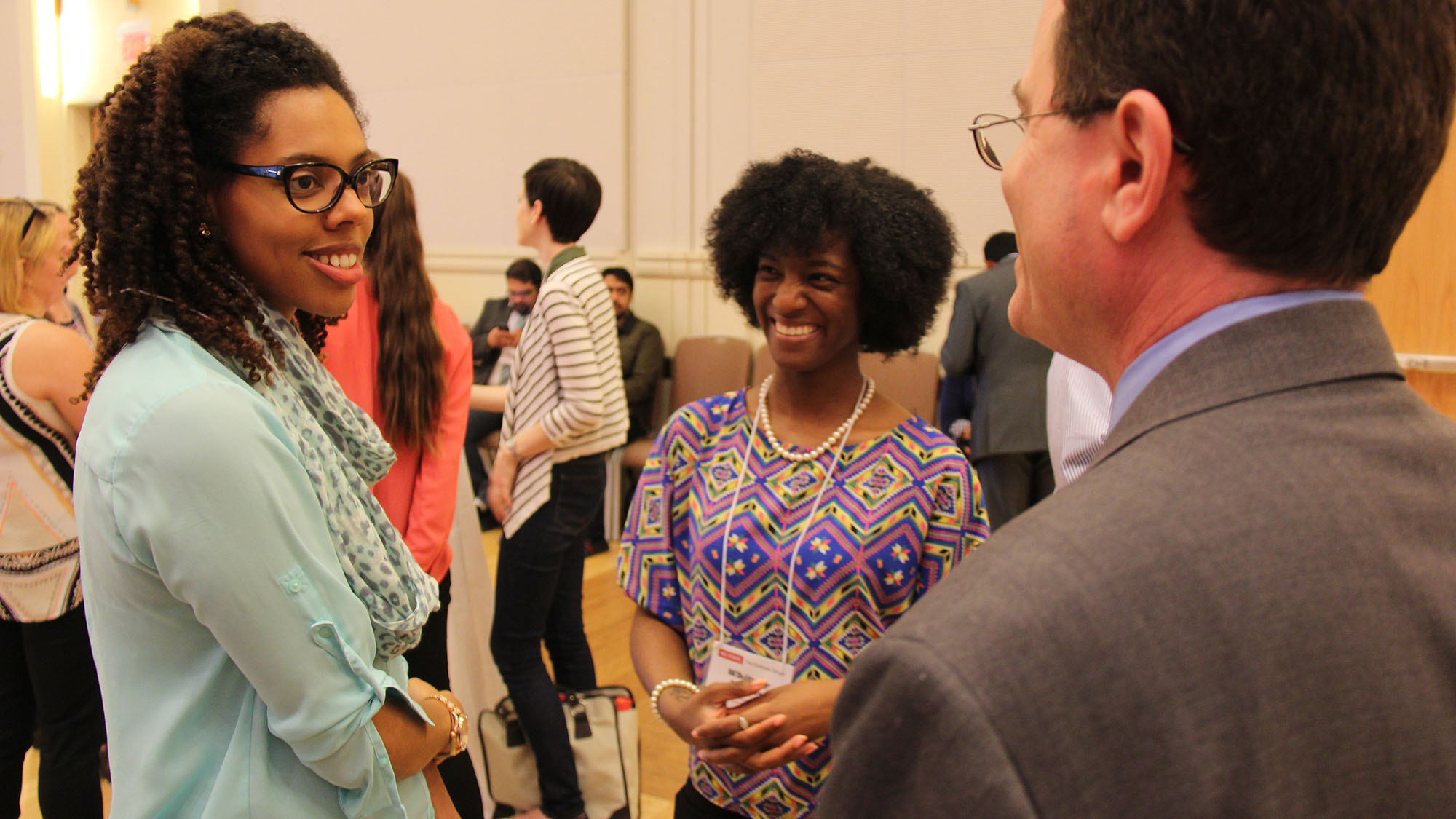 Two senior NC State University faculty members were recognized this week by the Graduate School for being outstanding mentors for graduate students. The 2016 Outstanding Graduate Faculty Mentor Awards were presented Tuesday, and outstanding students were honored during the Celebration of Graduate Student Success.
The faculty recognized as outstanding mentors are Dr. David Muddiman, Jacob and Betty Belin Distinguished Professor of Chemistry, and Dr. Sharon Joines, NC State University Faculty Scholar, associate professor of industrial design and director of graduate programs in industrial design. Muddiman was represented at the event by his colleague David Shultz.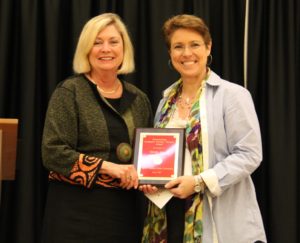 This is the second year for the mentoring awards, and this year's recipients were named in two disciplines: Humanities and Design; and Mathematics, Physical Sciences and Engineering. Nominations from current and former graduate students were accepted in the fall.
All honorees received $500, a plaque and membership in NC State's new Academy of Outstanding Mentors. In even-numbered years, graduate mentors will be recognized in Biological and Life Sciences; and Social Sciences, Business and Education.
In addition, the Graduate School recognized about 400 graduate students who completed professional development programs or who have received fellowships for graduate study at NC State. Read names of professional development program participants here. In addition, the Monday issue of the Technician included an insert, listing all students who were recognized by the Graduate School.
Alsayed Mashaheet, former doctoral student, now postdoctoral scholar at in plant pathology, was guest speaker at the event. He encouraged students to thank those who had supported them along their graduate school journey, as he thanked those who supported him. "Thank you for your encouragement and guidance, and for being a model for us to follow," he said.
Mashaheet also praised Graduate School Professional Development Program he participated in while a student at NC State. The Certificate of Achievement in Teaching, "helped an Egyptian introvert to serve as a teaching assistant in two courses in my second language," he said.
He also participated in the Graduate School's Dissertation Institute, which he said, "helped me to finish my dissertation and finish on time." Mashaheet was also a finalist in the Graduate School's 3 Minute Thesis competition in the fall, and he recalled the day that five finalists shared their 3MT presentations in the Daily Planet Theater of the N.C. Museum of Natural Sciences.
"Now it is our turn to make our dreams come true," he told the honorees. "You all have been very productive at NC State. Our graduate students are ranked among the top 20 by employers. Congrats to all of you, and please enjoy your well-deserved moment."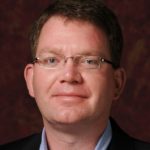 Dr. David Muddiman, professor of mass spectrometry, was nominated by 11 former and current graduate students. At NC State, Muddiman has mentored 25 Ph.D. students, 17 of who have completed their degrees, as well as four master's students who have completed their degrees.
"Dr. Muddiman considers his responsibilities to his graduate students seriously and invests significant time to help us grow," said Elizabeth Hecht, Ph.D. student and American Chemical Society Division of Analytical Chemistry Fellow, Chemistry Scholar Graduate Research Assistant. "His mentorship takes a natural progression, where with time we students gain more independence. The later years of the Ph.D. are filled more with discussions about the types of hypotheses to test and new directions in the field."
In a letter of support for Muddiman's nomination, Dr. Edmond F. Bowden, professor and interim chair of the Chemistry Department, praised Muddiman for his "clear vision on how to involve students in very complex research problems that ultimately leads to the students taking ownership of their research." He also praised Muddiman's emphasis on student communication, both oral and written. "He has students write first drafts of manuscripts and then undertakes extensive editing with them until the final publishable product is attained."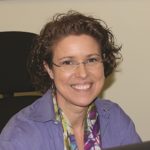 Dr. Sharon Joines, researcher and ergonomist, teaches courses in human centered design and ergonomics. She was nominated by three former and current graduate students.
"Dr. Joines has the desire and ability to adapt to what the student needs in the moment," said Jennifer Peavey, former master's of industrial design student, now with Eastman Chemical Co. "She has a passion for education and ensuring the student will be capable after graduation. She demands a great deal from her students because she is focused on their success in life."
In recommending Joines for the award, Dr. Tsai Lu Liu, professor and department head of Graphic Design and Industrial Design said, "Students immensely enjoy and benefit from her mentorship on research, study, career and/or life challenges. Her devotion to the success of graduate students has been insurmountable. She has been well-respected, well-loved by our graduate students and alumni."