Students, Postdocs Network with Industry Professionals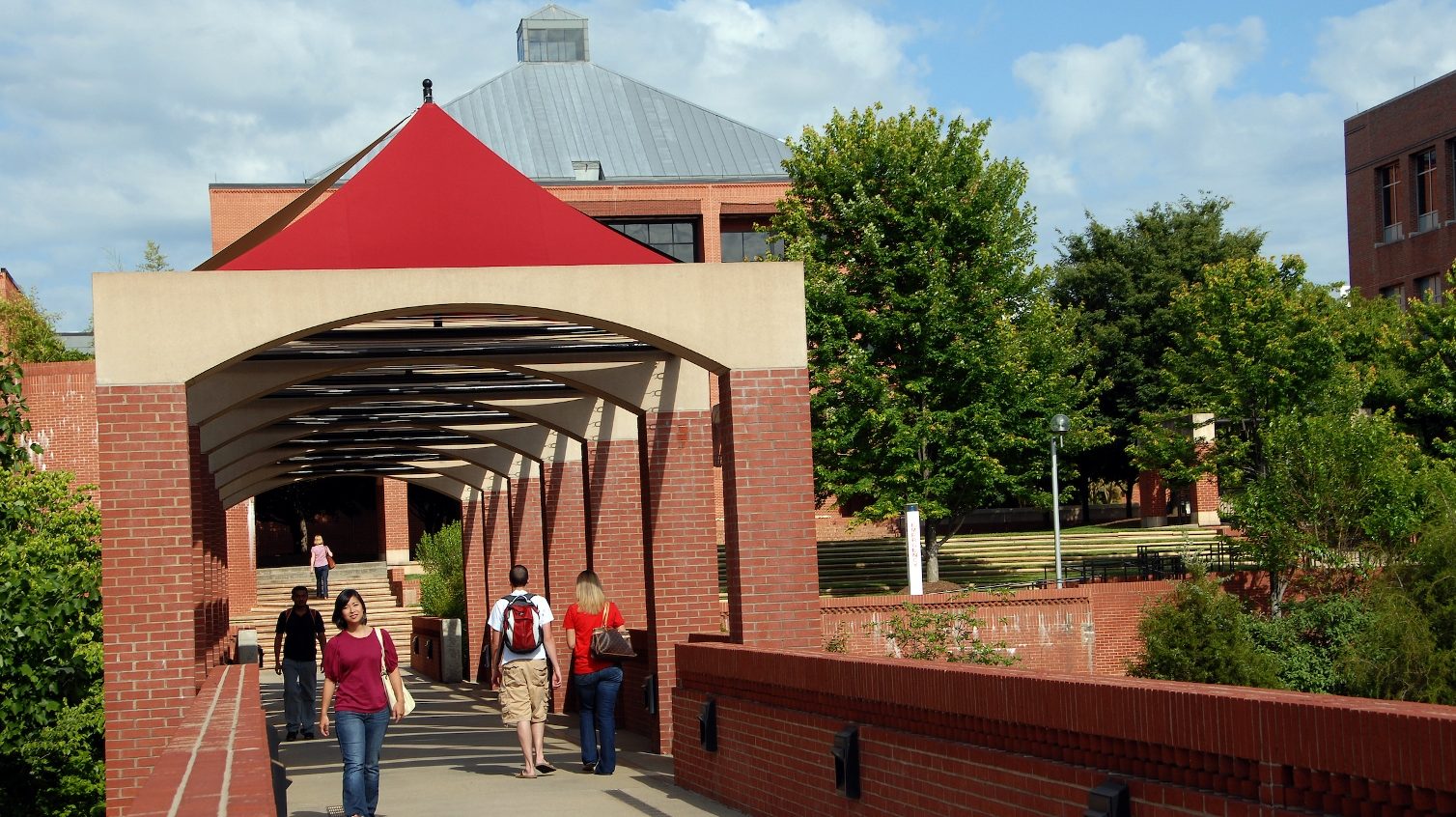 There was a time when a Ph.D. was a ticket to a university faculty position, but today many of those earning doctorates must look beyond the academy for opportunities. And having the right skill set to transition from university to industry gives job seekers an important edge.
This isn't news to Jason Cramer of the Graduate School's professional development team. Beginning July 30, the Graduate School and industry partners will host 50 doctoral and postdoctoral trainees at the school's first Industry Immersion Program in the College of Textiles Convocation Room. The one-week program is designed to offer tips, networking and instruction to help Ph.D.s and postdocs make the transition into industry careers.
"The impact of job scarcity can especially be felt in academia where opportunities continue to narrow," Cramer said. "Opportunities abound though for people with strong science backgrounds in industry, especially those who can approach industry-related problems from a business perspective."
During the immersion program, participants will have opportunities to network with local industry professionals. Industry sponsors for the event include BASF, LORD Corporation, and Eastman Chemical. Learning sessions will focus on skills highly valued by industry companies, including communicating with non-technical audiences, developing elevator pitches and understanding intellectual property issues.
In addition, participants will have the opportunity to get feedback on their resumes, LinkedIn pages, their research elevator pitches, and their personal elevator pitches.
The week will include presentations from a number of industry partners. Their topics will include marketing, opportunities in agricultural technology, regulatory affairs, intellectual property, leadership, technology evaluation and more.
Panel discussions with industry partners will focus on research and development, human resources, entrepreneurship and startups, and careers off the bench.
Speakers include Matt Sayre, vice president of US Professional Services and Global Delivery for SAS Institute; Barbara Mulkey, director of NC State's General H. Hugh Shelton Leadership Center and an NC State alumna; and David Fiala, also an NC State alumnus, who works in privacy and security for Google. Rodolphe Barrangou, assistant professor in NC State's Department of Food, Bioprocessing & Nutrition Sciences and co-founder of Locus Biosciences.
Throughout the week, multidisciplinary participant teams will work on projects that address real-life problems relevant to industry challenges and opportunities. Teams will present their work on Friday, Aug. 4, beginning at 1 p.m. (Note: Team presentations are open to the campus, but space in the Convocation Room is limited.)
Cramer conducted a similar industry immersion program while working for the College of Agriculture and Life Sciences. This is the first year the Graduate School has offered the program.