Graduate School To Honor Outstanding Faculty Mentors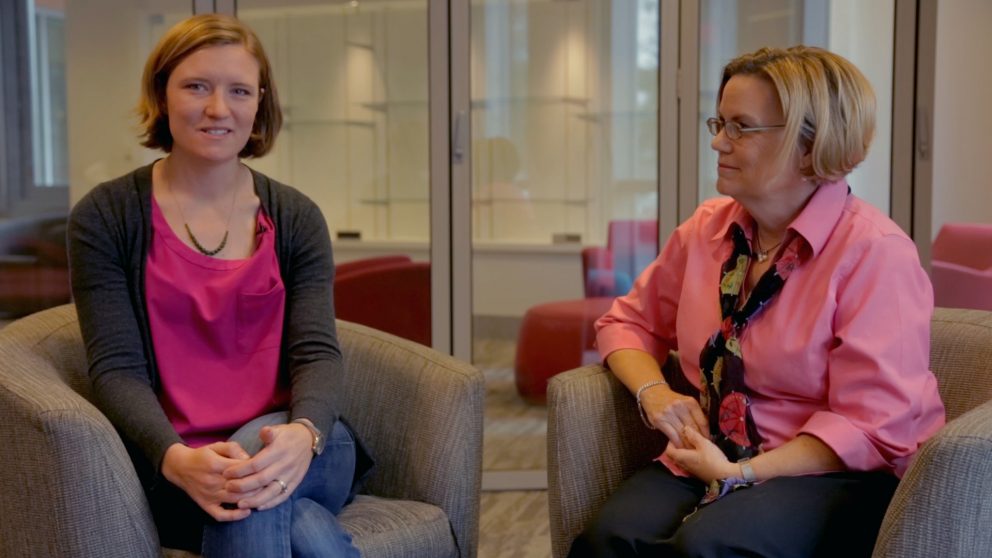 Graduate students are encouraged to recognize faculty members for excellence in mentoring by nominating them for the Graduate School's Outstanding Graduate Faculty Mentor Award. Only graduate students and graduate alumni may nominate faculty members for this award between now and Nov. 30.
To nominate a faculty member, fill out this nomination form and return it to Dr. David Shafer, david_shafer @ncsu.edu. Award recipients are selected by a committee of graduate faculty with demonstrated mentoring success.
Each year, two faculty mentor awards are given by the Graduate School. This year, the two awards will be given to faculty in the broad areas of  social sciences, business and education, and biological and life sciences. Next year's competition will be open to mathematics, physical sciences and engineering, and humanities and design.
2016 Outstanding Graduate Faculty Mentors
The 2016 Outstanding Graduate Faculty Mentor Award winners, presented in the spring 2017, are David Muddiman, Jacob and Betty Belin Distinguished Professor of Chemistry; and Sharon Joines, NC State University Faculty Scholar, associate professor of industrial design and director of graduate programs in industrial design. All honorees received $500, a plaque and membership in NC State's new Academy of Outstanding Mentors.
Muddiman was represented at the celebration event by his colleague David Shultz. The mentoring awards were presented for the second time in 2017, and the recipients were named in two disciplines: humanities and design; and mathematics, physical sciences and engineering. Nominations from current and former graduate students are accepted each fall.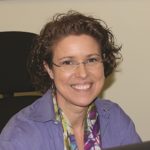 Sharon Joines, researcher and ergonomist, teaches courses in human centered design and ergonomics. She was nominated by three former and current graduate students.
"Dr. Joines has the desire and ability to adapt to what the student needs in the moment," said Jennifer Peavey, former master's of industrial design student, now with Eastman Chemical Co. "She has a passion for education and ensuring the student will be capable after graduation. She demands a great deal from her students because she is focused on their success in life."
In recommending Joines for the award, Tsai Lu Liu, professor and department head of graphic design and industrial design said, "Students immensely enjoy and benefit from her mentorship on research, study, career and/or life challenges. Her devotion to the success of graduate students has been insurmountable. She has been well-respected, well-loved by our graduate students and alumni."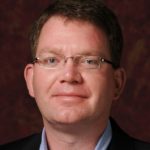 David Muddiman, professor of mass spectrometry, was nominated by 11 former and current graduate students. At NC State, Muddiman has mentored 25 Ph.D. students, 17 of who have completed their degrees, as well as four master's students who have completed their degrees.
"Dr. Muddiman considers his responsibilities to his graduate students seriously and invests significant time to help us grow," said Elizabeth Hecht, Ph.D. student and American Chemical Society Division of Analytical Chemistry Fellow, Chemistry Scholar Graduate Research Assistant. "His mentorship takes a natural progression, where with time we students gain more independence. The later years of the Ph.D. are filled more with discussions about the types of hypotheses to test and new directions in the field."
In a letter of support for Muddiman's nomination, Edmond F. Bowden, professor and interim chair of the chemistry department, praised Muddiman for his "clear vision on how to involve students in very complex research problems that ultimately leads to the students taking ownership of their research." He also praised Muddiman's emphasis on student communication, both oral and written. "He has students write first drafts of manuscripts and then undertakes extensive editing with them until the final publishable product is attained."
Read more about mentorship with Gail Jones, 2015 Outstanding Graduate Faculty Mentor, and her student, Katherine Chesnutt.