Postdoctoral Impact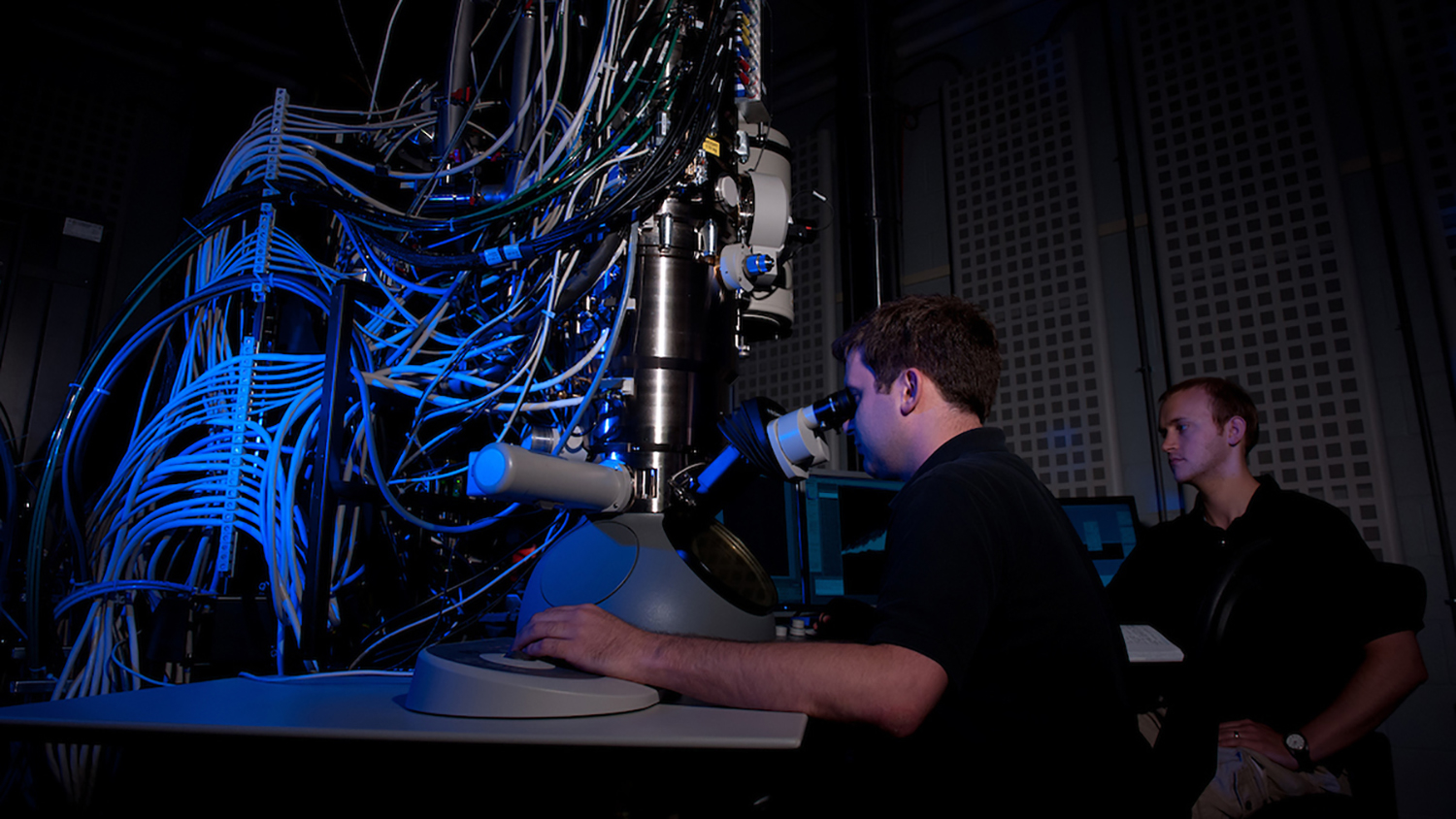 Nearly 450 postdoctoral scholars and house officers (College of Veterinary Medicine interns and residents) work at NC State. These doctoral graduates teach and conduct research in the university's colleges and several research centers, and help bolster NC State's world-class academic reputation.
"There is no singular definition of what a postdoc does," said Haritha Malladi, a postdoctoral research scholar in the Department of Civil, Construction and Environmental Engineering. "This type of position gives Ph.D. graduates the chance to teach and/or conduct research while transitioning into a career in industry, academia or a research lab. It is a very flexible position."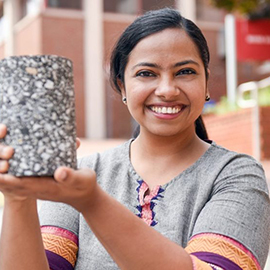 Malladi earned her master's and doctoral degrees from NC State and now teaches, mentors graduate students, and conducts research with supervisor Dr. Cassie Castorena. She, along with many other NC State postdoctoral scholars, balances these roles that each play an integral role in developing career readiness.
"I have been able to teach more than 200 undergraduate students, and I'm working on four NCDOT-funded research projects related to asphalt materials," said Malladi. "I have learned so much that will prepare me for the future. Postdoctoral studies definitely provide good opportunities to become a well-rounded person and figure out your future career path."
Postdoctoral scholars may remain in their positions for up to five years, giving them the ability to build in-depth knowledge in their chosen field. This time also allows for exploring different career areas if a postdoctoral scholar chooses to do so.
"As a postdoc, you really prepare yourself to manage others and to formulate a clear vision about what research looks like and how to get funding for that research," said Lilian Matallana, a postdoctoral research scholar in the Department of Forestry and Environmental Resources. "If you are looking to gain more experience in a subject you wish to pursue, a longer postdoctoral period may be appropriate. If you have been working in the same field for a while, however, a shorter time as a postdoctoral scholar may be better."
Regardless of the length of time of one's position or their research/teaching focus, NC State's Office of Postdoctoral Affairs seeks to serve each scholar with the programs, resources and support necessary to succeed. This includes supporting postdoctoral appointments, providing professional development and career services, developing a community among scholars, and aiding principal investigators and faculty who mentor postdocs and house officers.
"Postdoctoral scholars and house officers provide invaluable work to research, instruction and leadership at NC State. The primary role of the Office of Postdoctoral Affairs is to serve as a central resource hub for postdocs and house officers at the university," said Nicole Ditillo, program manager for the Office of Postdoctoral Affairs. "The office works with University administration, colleges, and departments to develop and implement policies that support postdocs and the work they do. We collaborate with the professional development team at the Graduate School to provide professional development opportunities in teaching, communication, leadership and career development. Additionally, we work in partnership with our postdocs to create a sense of community among postdocs across the institution."
Audrey Jaeger, a professor of higher education in the College of Education and executive director of the National Initiative for Leadership and Institutional Effectiveness, echoes these sentiments in a new book she co-authored, The Postdoc Landscape: The Invisible Scholars. In a recent interview on the book, Jaeger noted the importance of higher education institutions providing well-rounded support for postdoctoral scholars.
"Increasingly, professors and some industry positions require a postdoc position as a requirement for hire," said Jaeger. "So as for rewards, the additional training, mentorship and research affords a select few a professorship or competitive industry position."
Access to these key components of postdoctoral life lead not only to career success, but success in the postdoctoral position itself. Additionally, having the right outlook on this time in one's career can make a significant impact on the postdoctoral experience.
"You need to define what you like and your research interests, but also be open to working with other people with different ideas," said Matallana. "If you are open to doing new things, then you can be successful. As soon as you open your mind to work with other people, you start to make more connections, and those connections will help you pursue grants and learn more about and make you more of an expert in your field."
Whether in research, teaching or both, NC State postdoctoral scholars are working together to tackle society's grand challenges head-on. The university provides postdoctoral supervisors and many other resources that make this time in one's career an especially fruitful one.
"Take advantage of the support provided by the Office of Postdoctoral Affairs and the Graduate School, from seminars to teaching workshops," said Malladi. "NC State has great programs to help postdoctoral students succeed — like seminars and workshops from the Office of Postdoctoral Affairs and the Graduate School — if you take advantage of those you can really succeed."
Learn more about how postdoctoral scholars play a key role in research and teaching at NC State.
This post was originally published in Provost's Office News.