New Admissions, Recruitment Tool Offers Benefits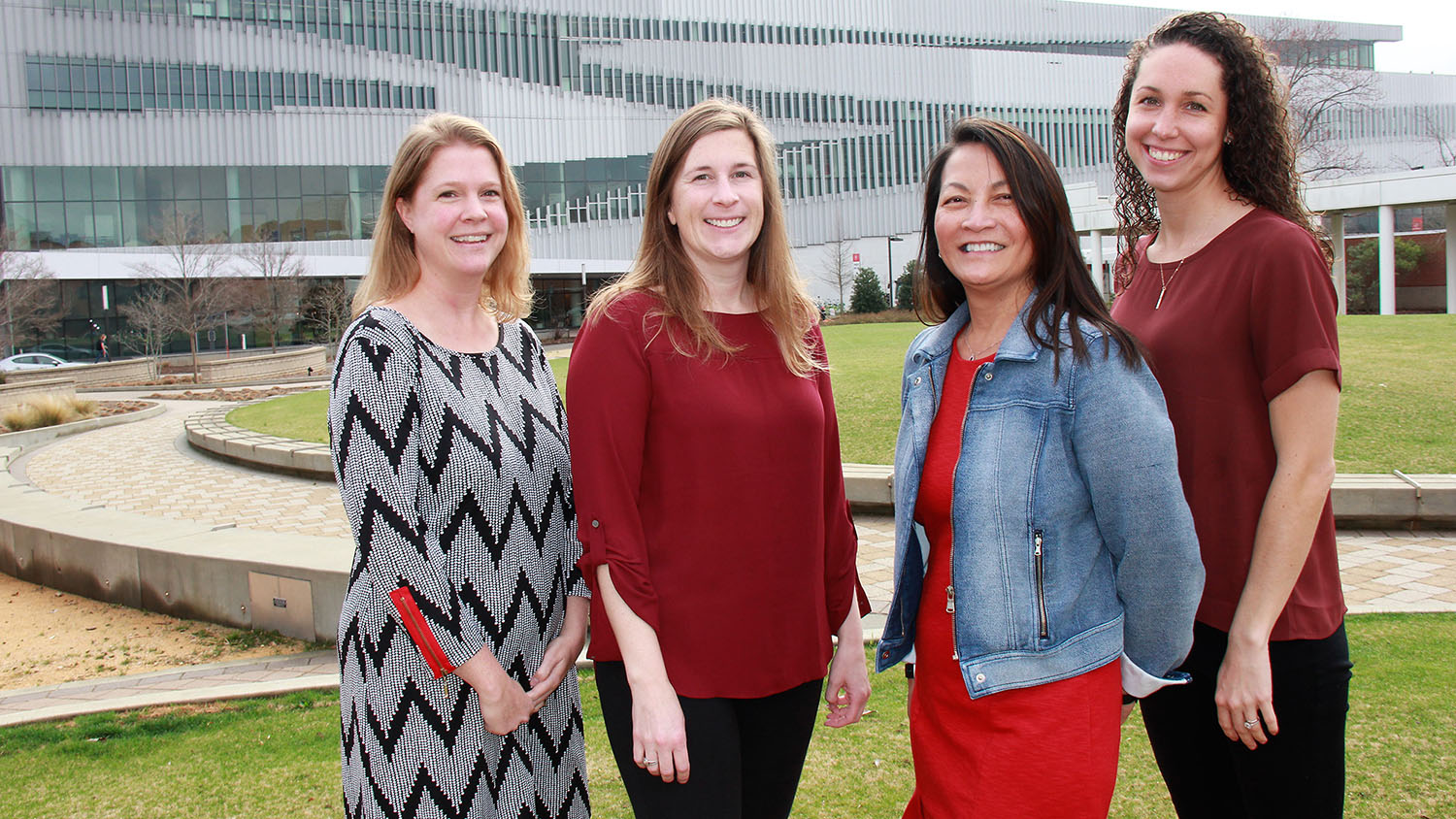 February marked the launch of Slate, a new application system and a customer relationship management platform that will dramatically improve the ease of applying to NC State's Graduate School. Slate also provides tools that will help individual graduate programs recruit students.
Through collaboration with the Enrollment Management and Services Division (EMAS), undergraduate admissions and non-degree studies will join the Graduate School in using Slate in the future. The Graduate School has opened Slate for accepting graduate applications for spring 2019 admissions.
There are three Slate captains for the university — Lindsay Gentile from the Graduate School, Michelle Johnson from Enterprise Application Services; and Steven White from EMAS. The Graduate School's Slate team includes Gentile, Lauren Liston, Lian Lynch and Annabelle Fernandez.
The previous Graduate School application system had been used for more than 15 years and was on an outdated platform that made it difficult to track prospective students through recruitment to enrollment. After evaluating a host of different systems, the Graduate School opted for Slate, given its range of tools and tremendous flexibility.
"With the increasingly competitive nature of graduate student admissions, we hope that launching Slate will help us reach out to top student prospects, promote the excellence of NC State's graduate programs, and provide an edge in enrolling the best and brightest," said Peter Harries, interim dean of the Graduate School.
The recruitment feature of Slate allows individual graduate programs to customize email campaigns to communicate with prospective students and to stay in contact with admitted students. Not only will this benefit the Graduate School, but graduate program directors and staff also will be able to engage with their top recruits and keep them motivated to apply and eventually enroll at NC State.
Fernandez is working with departments to help them customize their email campaigns. "We want to make it easy for the colleges to communicate with their applicants," Fernandez said.
Slate also has an inquiry form that can be used at recruitment events to collect information about students interested in graduate programs. "This is already being used by several of our graduate programs," Fernandez said. "The Graduate School's David Shafer uses an iPad to register prospective applicants at recruitment events, their data is saved in Slate, and we begin communicating with them via our custom email campaigns."
"We've never had an effective prospecting system prior to Slate," Lynch said. "We are hopeful that Slate will be the tool to help us increase applications and positively impact our enrollment numbers."
In addition to the recruiting capability and admissions application, Slate includes a faculty review tool. It also has an online portal where applicants can track their admission status and view any missing checklist items. This feature should eliminate confusion for both applicants and departments.
In March, the Graduate School will hold training for departmental users in programs that accept applicants for spring 2019. All remaining users will be trained over the summer. An online resource tool will be available to users after they attend training.
"I am so proud of our talented Slate team given all the time and effort that they have put into customizing this system for the complexities of the graduate admission process and bringing it online," Harries said.
For more information about the Graduate School's Slate implementation, contact Lindsay Gentile.