Author John Matteson Shares His Round-about Path to Success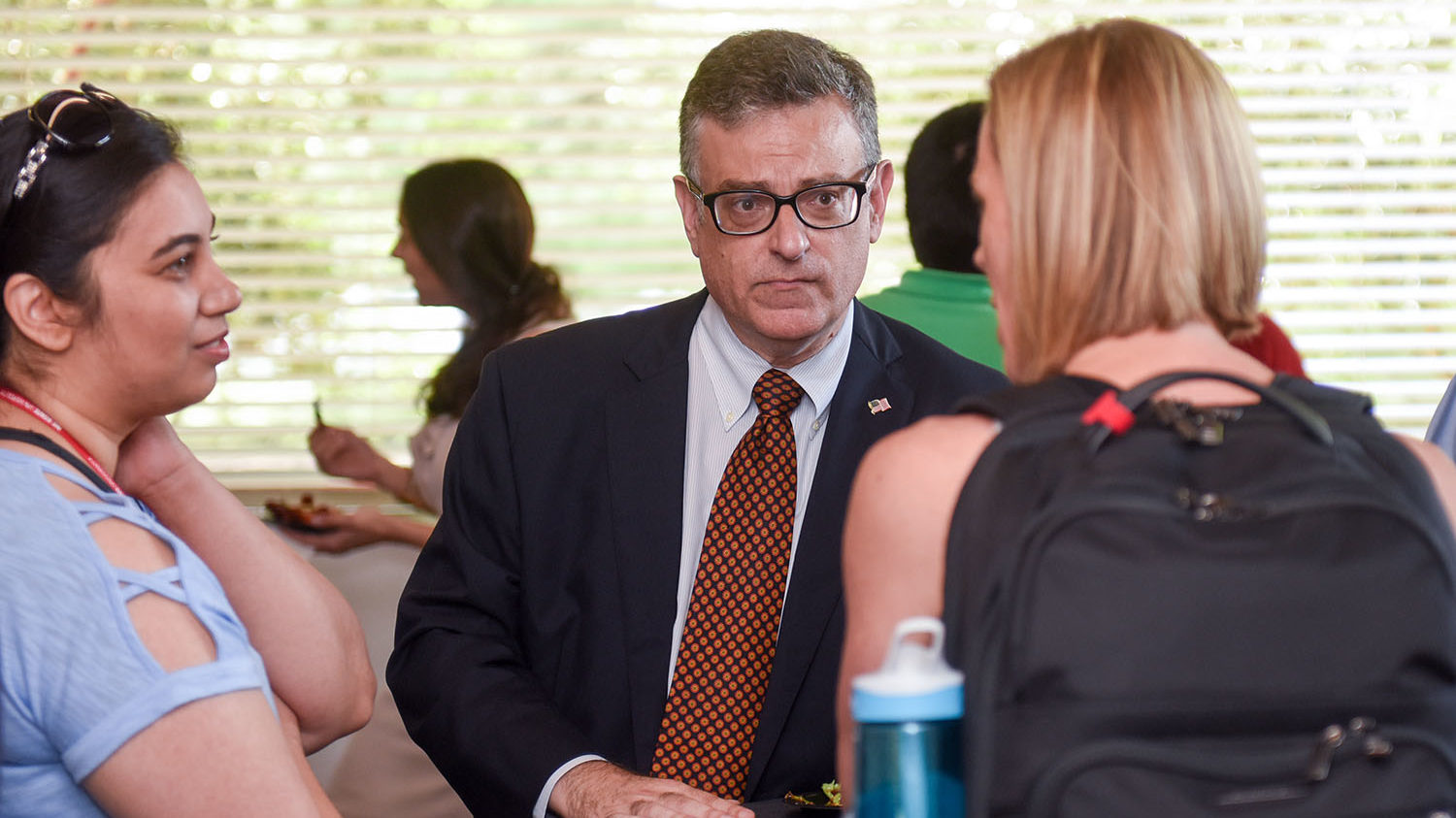 Pulitzer Prize winning author John Matteson was the first speaker in a new Graduate School series, Notes from the Field that will feature different professionals describing their journey to their careers.
Matteson told an audience of graduate students, postdocs, faculty and staff the story of how his first career as an attorney, which wasn't very satisfying, led him to graduate school, then to a job as a university instructor and later a prize-winning author. He enthusiastically told his story, then answered questions and talked with students during a reception.
A Harvard Law School graduate, Matteson was working as an attorney — including a couple of positions in North Carolina — but he wasn't happy. So at the age of 30, he entered an English Ph.D. program.
He later applied for a teaching job at John Jay College of Criminal Justice, City University of New York, that he didn't get. But the interview helped him get his foot in the door as a non-tenure track instructor, teaching 120 undergrads a semester.
An essay that Matteson wrote following the 9/11 terrorist attacks attracted the attention of a literary agent. He started out to write a book about 19th century utopian communities that became Eden's Outcasts, a biography of Louisa May Alcott and her father, Bronson. Though the book initially attracted little acclaim, it won the Pulitzer Prize in 2008.
Today, Matteson still teaches, but has smaller classes that allow more time for him to pursue writing projects.
He told the audience that perhaps the right question to ask oneself isn't, "What do I want to be?" but rather, "What do I want to do?" Matteson urged participants to "go through life as a quest. If you are doing what you love and giving it your best, you will always succeed."
Notes from the Field organizer Vanessa Doriott Anderson hopes to bring in a STEM-oriented speaker in the fall.