Graduate Students Break the Color Barrier in 1950s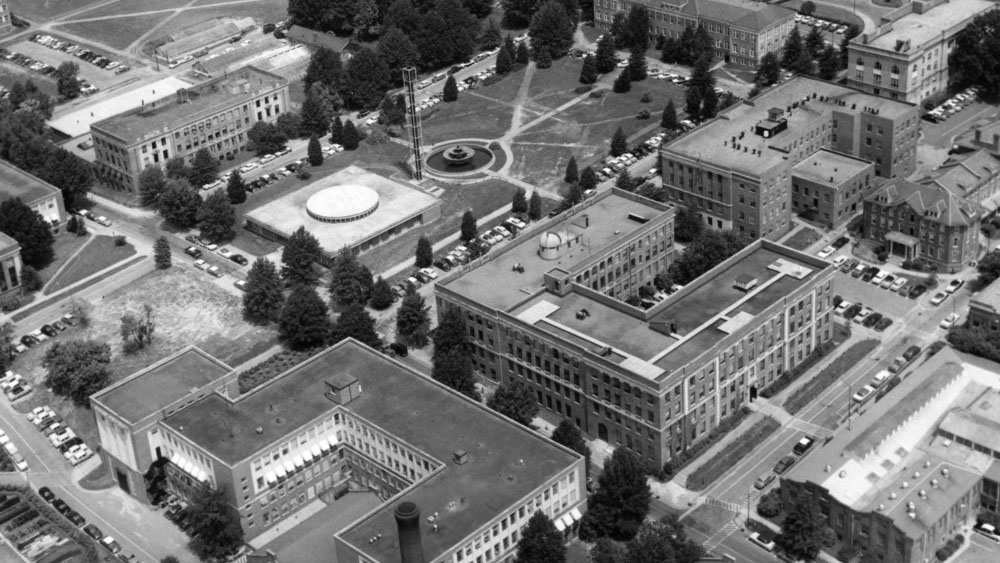 This year, the Graduate School is celebrating 125 years of awarding graduate degrees at NC State. In recognition of February as Black History Month, public history master's student Anna Spencer describes the experience of the first two African-American students admitted to graduate programs, one of whom became the first African-American to earn a graduate degree at NC State in 1957. No photos of these alumni have been found, so we offer photos of engineering buildings and the campus from the 1950s.
In 1953, two African-American students — Robert Clemons and Hardy Liston — were admitted into engineering graduate programs, becoming the first to integrate NC State University. Across the country civil rights activists pushed to integrate graduate and law programs at public universities before undergraduate programs, because many felt that there would be fewer objections to integration at this level. Activists also pushed for the integration of graduate programs, because they required more resources and funding that African-American institutions had difficulty obtaining. This limited the number of postgraduate degrees available to African-Americans.
At the time, students in graduate programs and law schools were predominantly white men, lessening the concerns of segregationists that integration would harm white women and children. It was three years later in 1956 that African-American students were admitted to NC State's undergraduate programs. Last year, a campus building was named for Irwin Holmes, who became the first of those four black students to earn an undergraduate degree. The others eventually completed their degrees at NC State or other institutions.
The Second Morrill Act passed in 1890 led to the formation of many African-American land-grant universities, now making up part of the group of institutions referred to as historically black colleges and universities, hereafter referred to as HBCUs. The act declared that an institution for technical training must be available to African-Americans, or the non-compliant states would lose federal funding for their universities and colleges. While some schools integrated their programs after this, many Southern states created separate colleges for African-Americans to avoid integration. In 1891, North Carolina created N.C. Agricultural & Technical College as the African-American counterpart to NC State. Until the 1950s, African-American students had to attend HBCUs if they wanted a college education. These schools received less funding and had fewer programs, limiting the available opportunities for black students.
The Sweatt v. Painter Supreme Court case in 1950 raised the concerns of many Southern university officials. The Supreme Court ruled that in cases where comparable graduate programs did not exist at HBCUs, then white universities must admit black students seeking graduate and law degrees. Officials at the Consolidated University, which consisted of UNC, NC State, and UNC at Greensboro, knew that educational opportunities at HBCUs were not equal to the opportunities available at white universities in the state. W.D. Carmichael, the vice president and finance officer of the Consolidated University, warned university officials that it was likely they would be sued and lose federal funding if they did not admit black graduate students. While his memorandum went out to officials for all of the universities in the Consolidated University, it was especially applicable to NC State because the university offered graduate degrees and programs not available at any HBCU in North Carolina.
In 1953, Robert Clemons and Hardy Liston entered NC State as the first African-American graduate students. While attending NC State Hardy Liston was also a full-time professor at North Carolina A&T in Greensboro. Liston left the university after a year of study because being a full-time graduate student and professor was too great of a commitment, especially while commuting from his home in Greensboro.
Robert Clemons, a North Carolina native, had a distinguished academic background before coming to NC State. As a high school student at Elizabeth City State Colored Normal School, later known as Elizabeth City State Teachers College and now as Elizabeth City State University, Clemons graduated as valedictorian in 1928 and taught in a public school for years before moving out of state. In 1940, he was working for the Mutual Benefit Society in Baltimore, Md., before being drafted into the military in 1943, where he served as a private during World War II.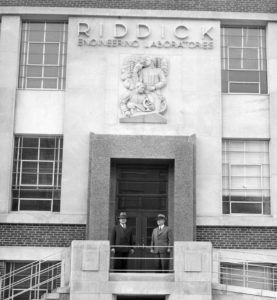 The state government funded normal schools for both white and black residents, although the schools were segregated. Normal schools for African-Americans were located in Fayetteville, Winston-Salem and Elizabeth City. The state of North Carolina offered black students attending normal schools free tuition if they agreed to teach in African-American public schools for a minimum of two years. Students had to have at least a fourth grade education to be admitted to a normal school, with students having the option to take both elementary and high school courses at the school. While holding a degree from a normal school qualified graduates to teach, the degrees were not considered collegiate degrees.
In 1952, Robert Clemons earned a bachelor of science in electrical engineering from N.C. A&T, graduating with highest honors. He became the first African-American to earn a degree from NC State in 1957, a professional degree in electrical engineering. He went on to work for the water department for the city of Durham until his death in 1973.
While African-American students were admitted to NC State in the 1950s, parts of the campus and most of Raleigh were segregated. Resident halls were segregated, so Liston and Clemons did not live on campus. The university did not integrate residence halls until 1957, when the first black undergraduates entered their sophomore year. At that point, while the residence halls as a whole were integrated, individual rooms were still segregated. The university would not house students of different races in the same room.
University officials also had concerns about how to deal with dining halls, because university policy dictated that dining halls must be segregated. The only times exceptions were made were when African-American visitors could be allowed to eat a separate room of the dining hall. This was not possible for only two students. In 1954, Chancellor Carey Bostian sent a letter to the director of the College Union, informing him that any enrolled African-American students were entitled to be served in the State Room and snack bar, integrating parts of the campus that Clemons was previously barred from.
As more African-American students were admitted, some white students offered more support. When African-American undergraduates entered in 1956, they reported white students welcoming or ignoring them, but very few voicing negative opinions to their faces. In the following decades, as more African-American students entered NC State, the university and its students took more steps to welcome them. Athletic teams supported their black players, refusing to play opposing schools that would only play white teams. The Technician, the student newspaper, published articles in favor of civil rights, and NC State students participated in protests in and outside of Raleigh.
Integration at NC State in the 1950s and 1960s was more a form of tokenism than an actual effort to increase the number of African-American students attending the university. In the recent decades, however, NC State has become a more diverse campus because of the advocacy and activism of students, faculty and staff of color and institutional changes.
Sources:
Batchelor, John E. Race and Education in North Carolina: From Segregation to Desegregation. Baton Rouge, LA: Louisiana State University Press, 2015.
Brown, Titus. Faithful, firm, and true: African American education in the South. Macon, GA: Mercer University Press, 2002.
Ogren, Christine A. "Rethinking the "Nontraditional" Student from a Historical Perspective: State Normal Schools in the Late Nineteenth and Early Twentieth Centuries." The Journal of Higher Education 74, no. 6 (2003): 640-664.
Primary sources from the NCSU Libraries' Special Collections Research Center