Faculty Mentors Recognized by the Graduate School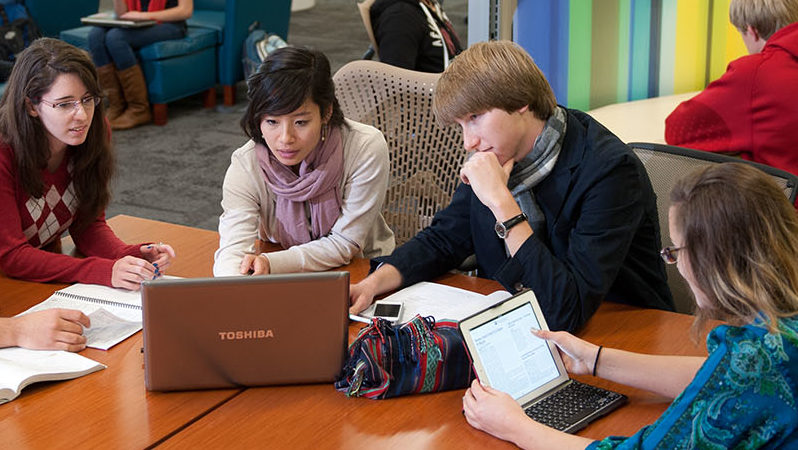 Two faculty members from the College of Humanities and Social Sciences and the College of Engineering have been named 2018 Outstanding Graduate Faculty Mentors by the Graduate School.
Emily Berglund, associate professor in the Department of Civil, Construction and Environmental Engineering, received the award in the categories of physical sciences and engineering. Tammy Gordon, professor in the Department of History and director of the public history program, received the award in the category of humanities and design.
The two faculty members were recognized at the 14th Annual Graduate Student Research Symposium at NC State, held March 20 at McKimmon Center.
Since 2015, the Graduate School has recognized outstanding faculty mentors, who are nominated by their current or former students. The nomination categories rotate each year. Though the honorees were recently recognized, the nominations were accepted in the fall 2018.
Emily Berglund, physical sciences and engineering winner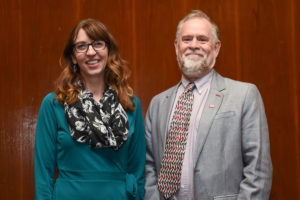 Berglund joined the NC State faculty in July 2011. She earned her bachelor's and master's degrees in civil engineering at the University of Kentucky. She is a proud graduate of NC State University, where she earned her doctorate in 2005. She was nominated for the award by six graduate students and two graduate alumni.
Since joining NC State, she is has served or is serving as advisor for nine Ph.D. students and 10 master's students. She has published 42 journal articles over the past eight years, and virtually all have been with students as lead authors.
According to Berglund, her goal in mentoring students is to graduate creative and critical thinkers who can develop innovative solutions to engineering challenges. She aims to equip students with a range of skills that they will need in careers in research or industry; these skills include critical thinking, modeling of technical engineering systems, writing, proposal development, public speaking and mentoring. She creates opportunities for students to engage in a range of academic activities, and she strives to work with each student as an individual.
One student nominator said of Berglund, "She shines a light on the noble side of academia, teaching her students of the educational obligations of public institutions and their responsibility to contribute to problem-solving efforts at the local and national level. She possesses a wonderful talent in being able to humanize professors in our department, reinforcing the idea that their efforts are truly in the name of making the world a better place."
Tammy Gordon, humanities and design winner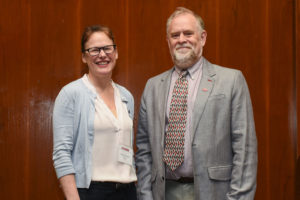 Gordon is a professor in the History Department and director of the public history program at NC State, where she teaches public history and modern U.S. history. Her research focuses on historical memory and the leisure economy in recent history. She received her doctorate in American studies from Michigan State University in 1998. At NC State, she has served or is currently serving as the advisor for 14 master's students and five doctoral students.
Gordon states in her application, "I'm not training students to be like me; I'm training them to replace me with something better. For that, I have to be able to recognize the sources of their own strengths, and eliminate the deterrents that keep them from developing these." According to one of her colleagues, "Dr. Gordon not only effectively shares her passion for public history with her students, but she also empowers them to lead, to mentor others and to realize their own personal and professional goals."
A student nominator wrote of Gordon, "On her own time, Dr. Gordon uses her knowledge, zeal and humility to make a real difference in her community at large and in the lives of her students. She has inspired several students across all cohorts to go out into the world and do the same."