PhD Student Organizes Third Race to Fight Dementia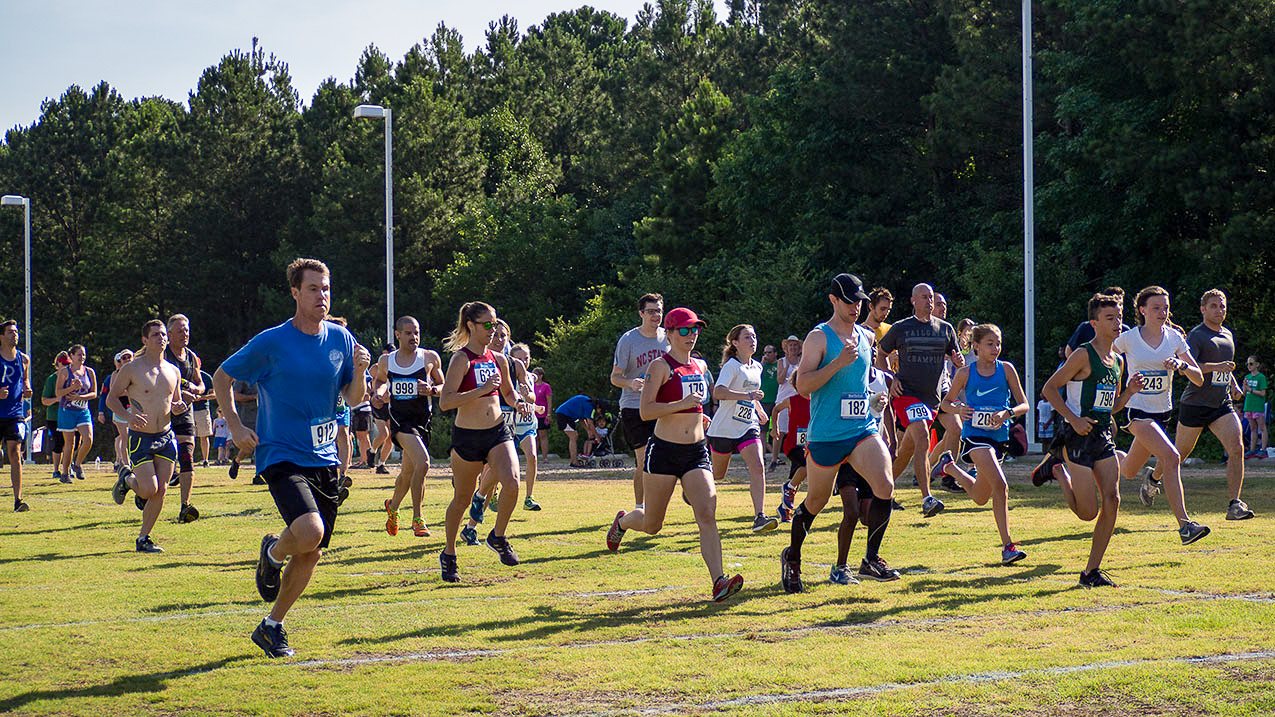 Just weeks from defending her Ph.D. dissertation in mathematics, Suzanne Crifo was getting ready for another big event: The third annual 5K run to fight Lewy body dementia, held June 8 in Cary. Crifo started the run in memory of her father, who died from the disease.
Crifo was an undergraduate student at College of the Holy Cross in Worcester, MA, in 2011 when her father, Dan Crifo of Glen Rock, NJ, was diagnosed with Lewy body dementia. When he died in March 2017, Crifo was in the midst of her Ph.D. program. But she had already started planning the first race to recognize her father and raise awareness about LBD, which has many of the same symptoms as Parkinson's disease.
The national Lewy Body Dementia Association Inc. website suggested several fund-raising opportunities, and Crifo, who is a runner, liked the idea of organizing a run. She began planning the 2017 run in the fall of 2016. But planning the first one took a lot of time and energy – finding a site, hiring vendors and getting out word about the run.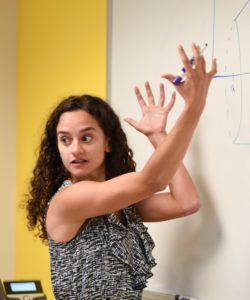 She got a lot of help from volunteers, including her boyfriend Matt Martino. The first year, the race drew 120 runners and brought in $12,500, thanks in part to memorial donations given for her father.
This year's race took in more than $15,000, thanks in part to a $10,000 gift from a New York company whose employees voted to support the race.
Crifo said she was inspired by her father, who studied mathematics as a graduate student at Rutgers University and went on to use his math skills as an actuary.
"My father was a brilliant man," Crifo said. "He's the reason that I did math."
Of the money raised through the races for the LBDA, half will go to research on Lewy body dementia and half will go to support families of LBD patients.
This year, Vanessa Doriott Anderson, director of teaching and communication programs at the Graduate School, offered to help coordinate race volunteers. One of Doriott Anderson's classes helped redesign a poster to promote the race. For her, the cause also was personal.
"When a beloved family member started showing symptoms of LBD, I felt powerless," Doriott Anderson said. "But Suzanne's race has helped me redirect my emotions in a positive way."
After completing her Ph.D., Crifo plans to start her career at Duke University where she will help students develop learning and academic skills and oversee the university's math study groups.