Reception Honors Provost's Doctoral Fellows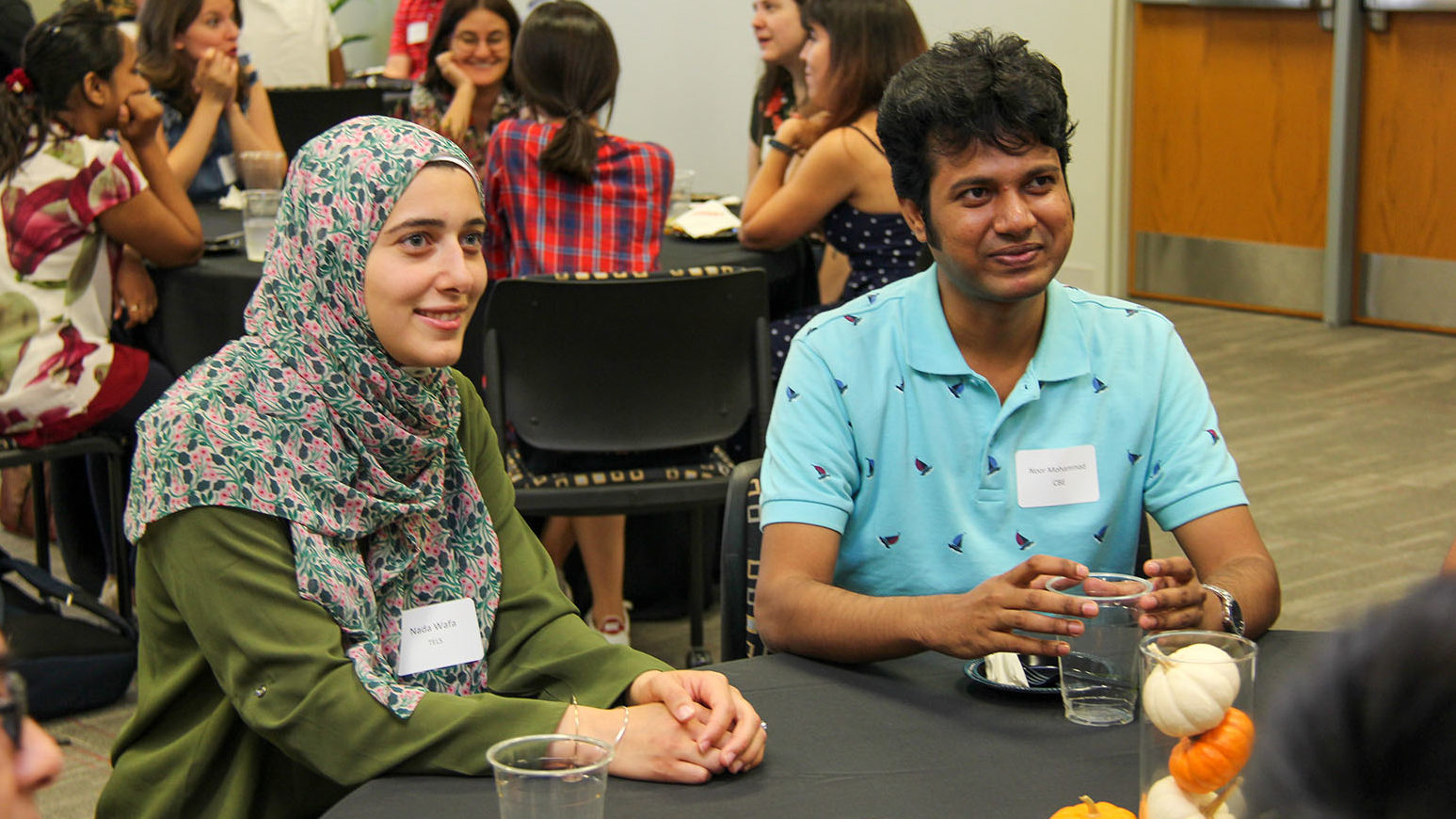 NC State's new doctoral recruiting fellows were recognized in September at a reception by the Provost's office and the Graduate School. The new Provost's Doctoral Recruiting Fellows receive one-year awards designed to help recruit outstanding new doctoral students to campus.
The Provost's Doctoral Recruiting Fellowship program was started in 2014 to help NC State attract the "best and brightest" graduate students. To date, nearly 450 doctoral students have received the fellowships. The first cohorts were 60 students, and today's cohort is 90 strong.
Speaking at the reception, Graduate School Dean Peter Harries said, "Our expectations for you are actually very high – we expect you all to do great things. So we look forward to you flourishing in this environment."
Provost Warwick Arden told the fellows that the recruiting fellowship program is about more than just developing academic and research skills. "While employers will be keenly interested in you because of your academic skills, they will be even more interested in you because of other peripheral skills you'll develop in time: Teamwork skills, how to work with others across disciplines, how to communicate effectively, how to manage teams, how to work globally and internationally," Arden told the fellows.
Duane Larick, executive vice chancellor and provost, thanked the fellows for choosing NC State and encouraged them to get to know each other. "Doctoral education is critically important to the future of NC State, to us achieving our goals, solving the grand challenges that are facing the world – it's going to be done through you," he told the fellows.
See the names of the 2019-2020 Provost's Doctoral Recruiting Fellows.