Newswire
Virtual Three Minute Thesis Finalists
10 graduate student finalists are set to compete on Oct. 26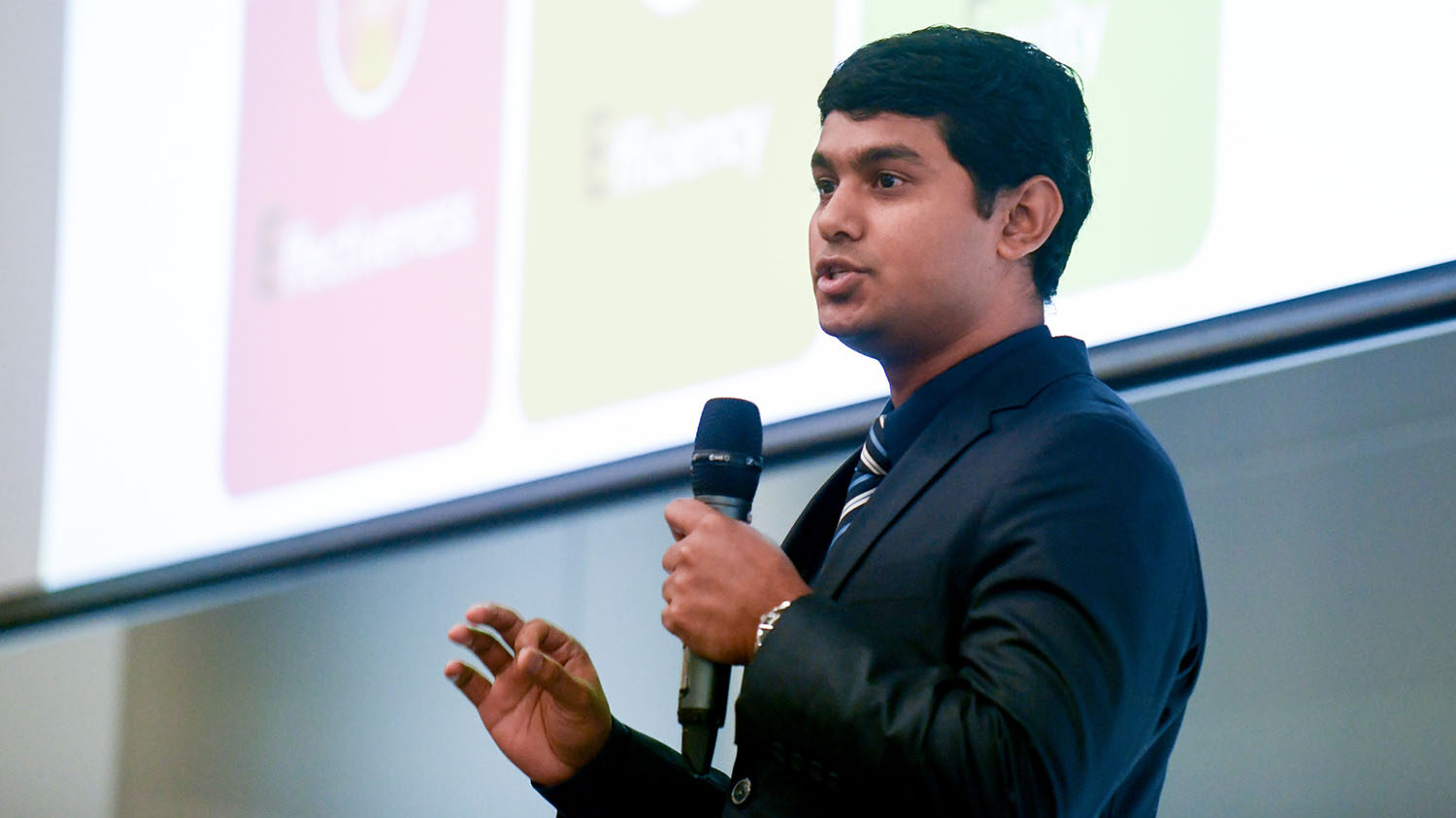 Join the Graduate School on Oct. 26 at noon as our 10 Three Minute Thesis finalists compete to find out who can share their research best in just three minutes. Our seventh annual science communication event will be held virtually, allowing audience members to join us from around the world.
Ten graduate students representing five NC State colleges will compete for cash prizes as they share their research project by video in three minutes. The finalists were chosen from a field of 25 students who submitted their videos in the preliminary rounds. The 2021 Three Minute Thesis competition will be part of NC State's Red and White Week.
Colleagues, families and fellow students are encouraged to tune in to support the finalists and learn about their research. In addition to watching the competition, participants who log in will be able to vote remotely for the People's Choice winner. A panel of judges will choose first and second place winners.
The finalists were chosen during preliminary rounds by a panel of campus judges. The competition is open to all graduate students at NC State. The first place winner will represent NC State at the Council of Southern Graduate Schools meeting next year.
The 10 finalists, along with their degree programs, are listed below by college.
Agriculture and Life Sciences
Manveen Kaur Ahuja, master's student, food science
Madiha Nazir, Ph.D. student, microbiology
Wen Rivero, Ph.D. student, food science
Engineering
Rachel Nye, Ph.D. student, chemical engineering
Savanna Smith, Ph.D. student, civil engineering
Shohanuzzaman Shohan, Ph.D. student, industrial engineering
Humanities and Social Sciences
Catey Christiansen, MFA student, creative writing
Jerica Knox, Ph.D. student, psychology
Textiles
Mostakima Lubna, Ph.D. student, fiber and polymer science
Veterinary Medicine
Frank Zackary Jenio, master's student, comparative biomedical science
Preliminary judges for the 3MT were Laura Demarse, Katie Homar, Vanessa Doriott Anderson, Joe Aldinger and Chris Smith.
Three Minute Thesis is an academic research communication competition developed by the University of Queensland, Australia.