Newswire
Virtual Three Minute Thesis
An 80,000 word thesis would take 9 hours to present. Your time limit is three minutes.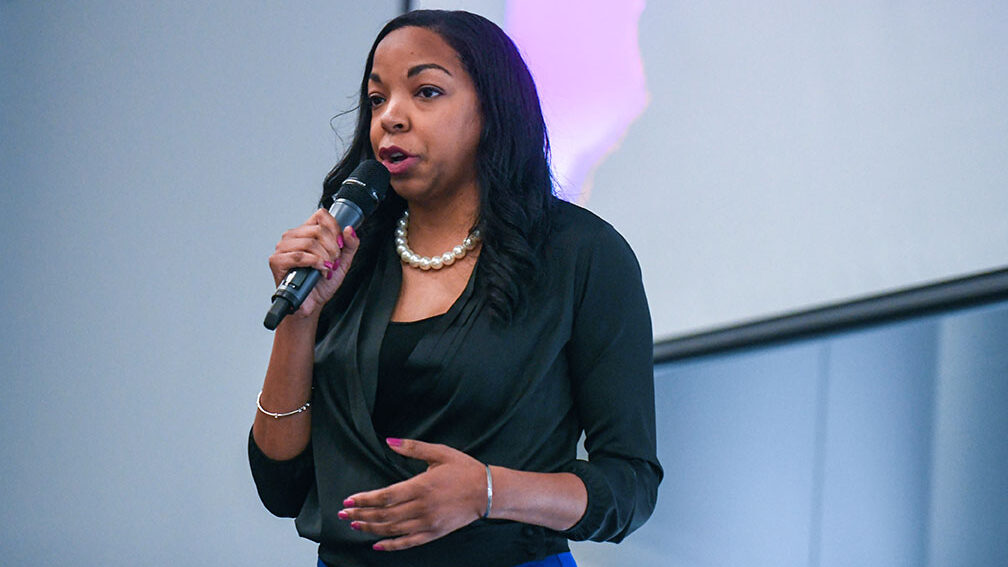 Can you describe your research in just three minutes? Virtually, from the comfort of your home?
Since we can't gather for the 2021 Three Minute Thesis, the Graduate School will host a virtual event again this year. For those reluctant to take the stage in person, this may just be the year to participate in the Three Minute Thesis.
Three Minute Thesis is an international competition that invites master's and Ph.D. students to describe their major research in just three minutes, with one static slide. It is an academic research communication competition developed by the University of Queensland, Australia, and this year Queensland is encouraging universities to conduct their 3MT competitions remotely, instead of in person.
So here's how the process will work. Interested students should submit their 3MT video and slide by Sept. 20 at 5 p.m. to be considered in the preliminary rounds. If you are chosen as one of ten finalists, you will receive an email from the Graduate School Professional Development Team no later than Sept. 29.
The ten finalists will be required to schedule a Zoom coaching session with a member of the Professional Development Team to refine their video talk. Finalists' revised video submissions are due Oct. 15 at 5 p.m. to allow for compilation and judging. Videos will be judged not on the quality of the video itself, but on how well the students explain their research to a general audience.
The 3MT finals will be held virtually at noon on Oct. 26. During the event, the audience will watch the ten final presentation videos, and winners will be announced. While watching, participants will be able to vote in real-time for the People's Choice winner, who will be announced at the end of the event.
Finalists are encouraged to invite friends and colleagues to participate in the event and vote for the People's Choice winner.
Cash prizes are available for all winners: $1,000 for first place, $750 for second place and $500 for the People's Choice winner. For competition resources, or to sign up for coaching appointment, visit the Three Minutes Thesis webpage.
Questions? Contact Katie Homar.