Newswire
Mural, Mural, on the (Graduate School) Wall
Enter your mural submission by Dec. 1 for a chance at fame... and $200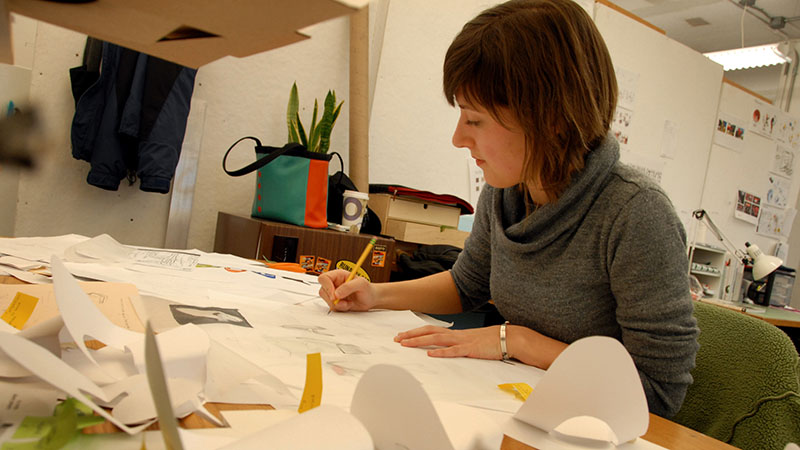 Interested in making the Graduate School a social media destination? Now is your chance.
The Graduate School, located on Centennial Campus, welcomes hundreds of students every semester. Current and prospective students who step into our office visit us with a wide range of questions, from admissions inquiries to professional development opportunities.
All of this foot traffic got us thinking. Why not create an attractive, Instagramable, NC State-inspired piece of artwork on the lobby wall that would grab the attention of our students and their followers on social media?
Drawing on inspiration from the Nashville WhatLiftsYou Wings mural, we have decided to create a Graduate School mural contest.
Be innovative with your design. As an NC State student or postdoc, what inspires you? What do you think captures the essence of NC State? After you create your design, ask yourself, "Would I take a picture of this and post it on social media?" If the answer is yes, then you are encouraged to submit your design.
The Graduate School mural contest is open to all NC State students and postdocs. The deadline to submit is Dec. 1, and $200 will be awarded to the winner.
Guidelines
Students may submit as many designs as they like prior to the deadline.
Do not submit an image of wings! The WhatLiftsYou Wings mural was just an example.
By submitting a design for consideration, you confirm that to the best of your knowledge, the design you are submitting is your own original work and that no other persons or parties can claim ownership.
Designs may include logos from NC State University. Logos from other universities are not allowed.
Designs must include the #GradPack hashtag and the @ncstategradschool Instagram handle.
Designs should be submitted electronically. Hard copies of hand-drawn art are also acceptable.
The contest is open to current NC State students and postdocs.
The winning entry becomes the exclusive property of NC State Graduate School. We reserve the right to use all or part of a design and adapt it as necessary.
NC State Graduate School reserves the right to modify and amend these guidelines at any time without notice.
The mural wall is appoximately 7 feet high by 6 feet wide. Design your mural submission accordingly to match the wall dimensions.
Judging and Voting
Once all of the designs have been submitted, a panel of judges will select the top design to be printed on our Graduate School lobby wall.
Submissions will be judged based on the following criteria to select the winning design:
How well the design reflects NC State University and the Graduate School.
Whether the design is eye-catching, powerful and unique.
Whether the design is in keeping with the university's code of conduct.
Compliance with trademark licensing regulations.
Good luck; we can't wait to see your mural designs! Have questions? Contact Darren White (dawhite2@ncsu.edu).