Newswire
Three Chosen as Winners for 8th Annual Three Minute Thesis
Three students representing three NC State colleges were chosen as winners of this year's science communication competition.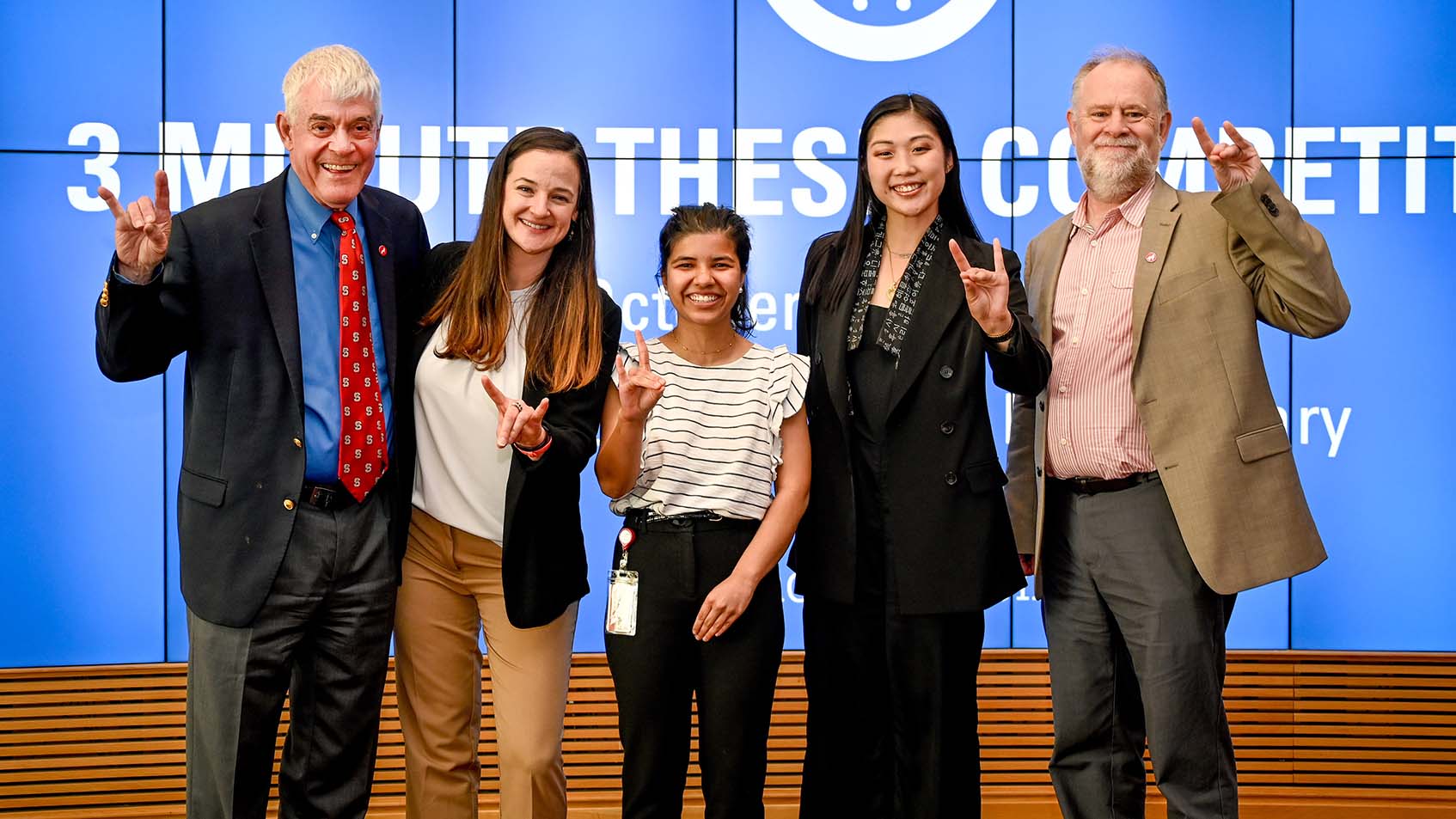 Three Ph.D. students representing different NC State University colleges were chosen as winners in the Graduate School's 2022 Three Minute Thesis, held Oct. 25 in Hunt Library. The competition challenges graduate students to present their research in just three minutes.
Winners, along with their presentation titles and departments, are:
First place: Ankita Gupta, OA, Go Away, clinical sciences
Second place: Morgan Maly, Fiber for carnivores: Carcass feeding and the Gut Microbiome, biological sciences
People's Choice winner: Suh Hee Cook, Conductive Scaffolds to Mature Induced Pluripotent Stem Cell-Derived Cardiomyocytes, textile engineering, chemistry and science
Ten finalists who competed in the event at Hunt Library were chosen from among 40 preliminary contestants. A panel of three judges chose the first- and second-place winners. Audience members voted on the People's Choice winner.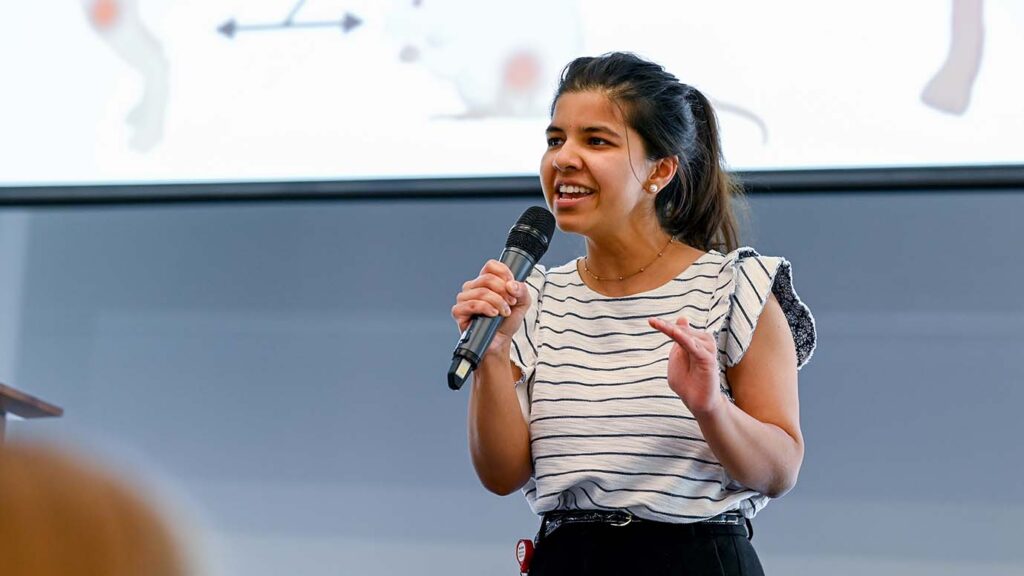 Judges for Tuesday's event were: Allison Dahle, North Carolina House of Representatives, 11th district; Bob Starbuck, retired executive with Wyeth Pharmaceutical, who earned two graduate degrees at NC State; and Marshall Brain, director of the Engineering Entrepreneurs program, NC State.
Tom Stafford, vice chancellor of student affairs emeritus, served as master of ceremonies for the event. Stafford, who is well known for his tours of the Memorial Belltower and Reynolds Coliseum, entertained the audience by asking them questions about NC State University's history between contestants' presentations.
Preliminary rounds were held Oct. 3-5. In addition to Graduate School staff, preliminary judges included Genevieve Garland, Chris Carson, Wendy VanDellon, and Kim Duckett.
In addition to the winners, the other seven finalists are listed below by college:
Agriculture and Life Sciences
Lily Kile: crop and soil sciences
Engineering
James East: civil, construction and environmental engineering
Adam Schmidt: civil, construction and environmental engineering
Humanities and Social Sciences
Robyn Hope: communication, rhetoric and digital media
Shima Hosseininasab: public history
Textiles
Ana Musialak: textile and apparel, technology and management
Kowshik Saha: textile and apparel, technology and management
Three Minute Thesis is an academic research communication competition developed by the University of Queensland, Australia.