About NC State
Marketing Analytics Grad Student Strengthens Analytics Skills, Builds Confidence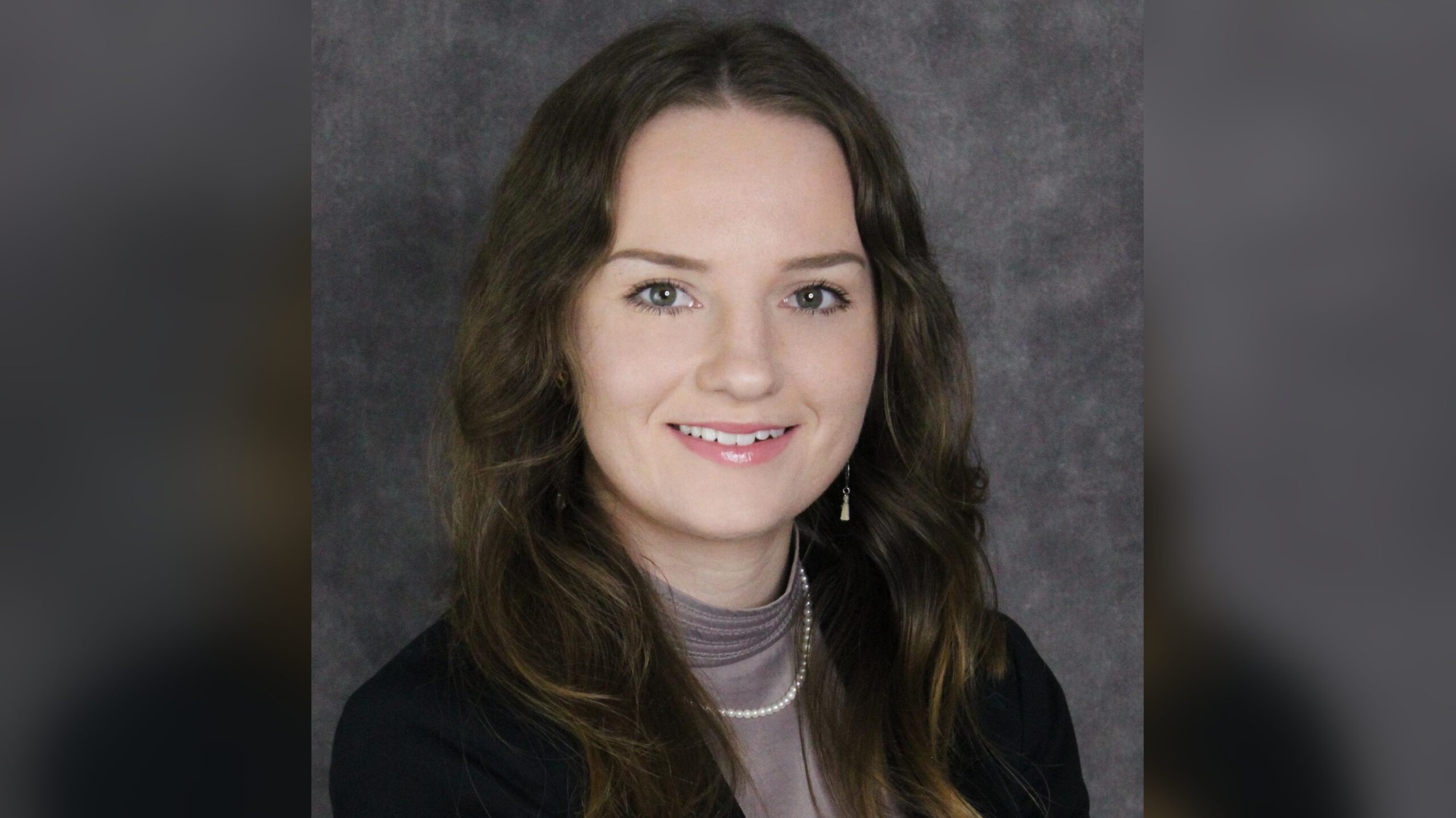 While growing up in Lambertville, New Jersey, Master of Management, Marketing Analytics (MMA) student Vivian O'Brien's dad always told her, "You can learn anything from anyone at any time of any age." It's a lesson she's carried with her throughout life, reminding her that whether she's an expert or a novice, there's always something new to learn – and that everyone she brushes shoulders with has something valuable to offer.
Retaining a posture of continuous learning, O'Brien has always kept her eyes open to opportunities to grow. So, when an ad for the MMA program at Poole College of Management showed up on her Facebook timeline, she looked into it and decided to apply.

"I'm very much a numbers person – words aren't exactly my forte – so data has always interested me. I have a curious nature and I really enjoy taking time to ask questions, explore ideas and make connections. So, being able to grow my analytics skills to supplement my bachelor's degree in marketing seemed like a really great opportunity," O'Brien says.

Working with the Department of Career and Professional Development at her alma mater, the University of North Carolina at Greensboro (UNCG), O'Brien serves as the employment data and marketing coordinator. Analyzing data about UNCG graduates' employment and income and overseeing marketing efforts to both students and alumni, O'Brien helps the department identify interesting trends in data, market programs and enhance career services.
"One thing I've started looking into is how many of our out-of-state students stay in North Carolina to develop the economy here after graduating, how many of them return to their hometowns and how many take jobs elsewhere out-of-state," she explains. "Before I took this role, the office hadn't been tracking this. So these are the types of patterns I'm looking for in order to help our department make better decisions with the data we already have."

Being able to bring in concepts and skills from the MMA curriculum – including courses in data-driven managerial decisions as well as communications, privacy and ethics in data science – has helped O'Brien add even more value.

"Prior to joining the MMA program, most of what I knew about data was self-taught, so getting more exposure to analytics skills, tools and software like SAS's JMP will allow me to bring more to the table," O'Brien explains. "Learning more about how to use data carefully and ethically has also been really helpful. It's easy to misuse data, so you have to be very intentional and make sure that you're not misleading people with the information you have."
Along with the curriculum, O'Brien has appreciated the opportunity to learn from peers in her MMA cohort.

"Connecting with people who work in different fields, whether that's healthcare or real estate, and learning about how they're using data to inform their decisions has been really cool. I've also appreciated the opportunity to hear their stories. Someone might share about a time they called out something that wasn't ethical, for example, and how that experience played out. There's a lot to learn from them," she says.
All of these courses, skills and networking opportunities have helped her become a stronger leader and a more confident, competent data analyst, O'Brien says – which is what gave her the courage to present at the Southern Association of Colleges and Employers' annual conference, SoACE, in Charlotte, North Carolina this past December.
Showcasing the incentives she used to persuade UNCG students to participate in a survey, O'Brien shared two strategies she developed to boost participation.

"The first strategy I call the '4 Ss': stroll, scroll, splurge and squat. Wherever students walk, shop, use social media and use the bathroom are good places to place advertisements. The other I call 'Wave Marketing.' For the six weeks of data collection, it's helpful to have multiple giveaways, emails, social media posts and other messages that target different sectors of the college campus population. This creates a response trend that looks like waves week to week," she says.
"This is the first conference I've presented at, and being the youngest presenter there was quite nerve-racking. However, while crafting my presentation, I was able to see just how much work I had done and how I've gone above and beyond to push myself. It was humbling to see how others were inspired by my ideas and excited to try out my recommendations on their campuses across the south," she continues.
Down the road, O'Brien hopes to leverage her MMA degree and professional experience to land a job in her dream industry: fashion.

"The fashion industry has always interested me and there's an increasing demand in the industry for data analysts – especially for areas like e-commerce. There are a lot of different opportunities I could pursue, but as a long-held passion of mine, I'd love to transition to a role like this in the future," she says.

And, as an extremely ambitious person, O'Brien says, she'll do whatever it takes to get there.


"I like to outdo myself and use myself as my own competition. I never want to become complacent or just go with the flow. I always want to do better. I think a lot of this came from riding horses and competing in horse shows – it's probably the thing that's developed my character and sense of self the most," she says. "Horses can get really scared, so you have to be confident in order to guide them. If I'm riding my horse Blaze and I'm timid, that affects him – so I have to be the boss. And I learned to be the boss from a young age."
This post was originally published in Master of Management Marketing Analytics.