Innovative Research
Graduation to Vocation: Corey White Democratizes Geospatial Modeling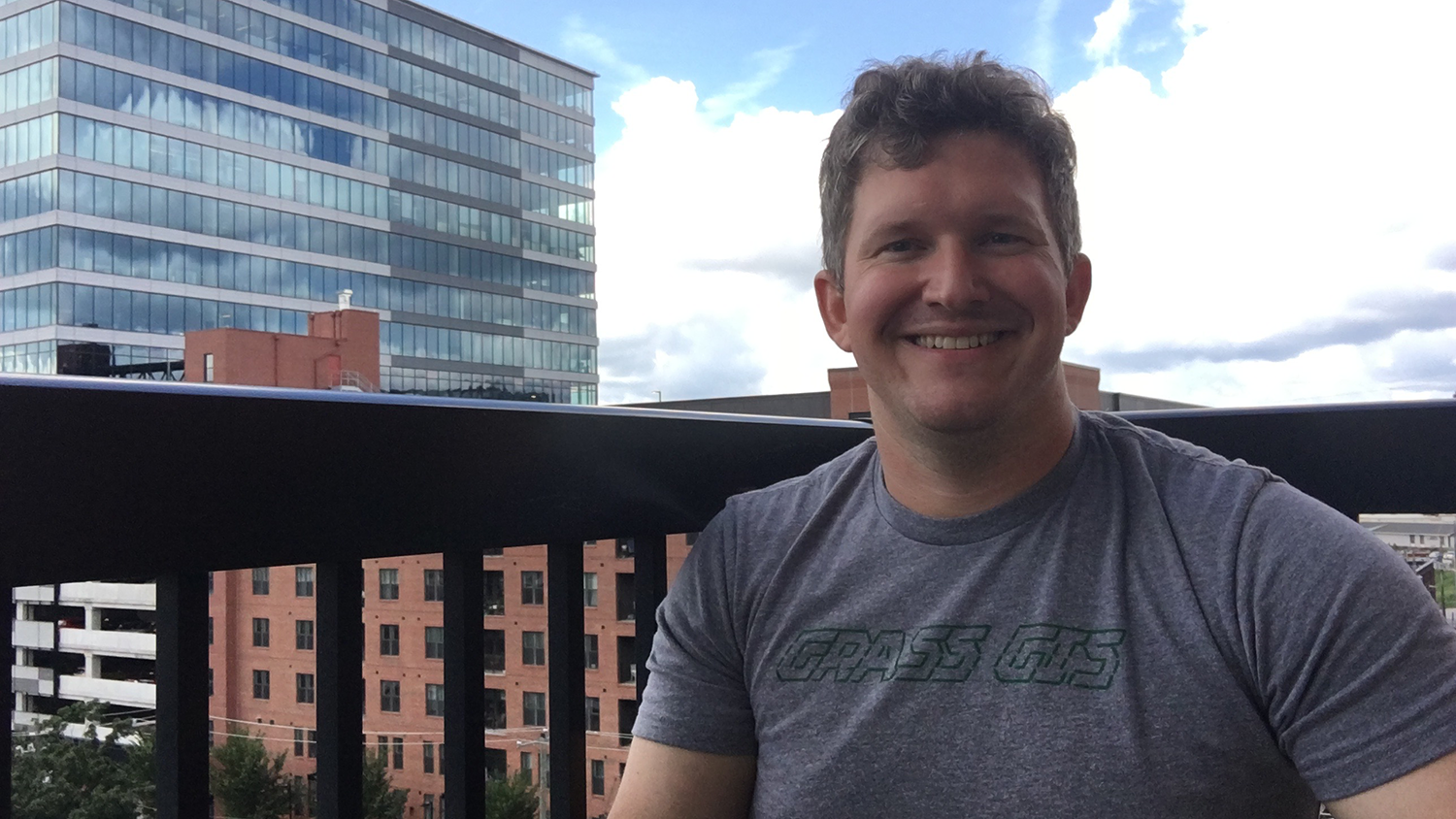 Corey White will graduate in May 2023 with a Ph.D. in geospatial analytics from the College of Natural Resources at NC State. Upon graduation, he will launch OpenPlains Inc. in Durham, North Carolina as founder and CEO.
OpenPlains Inc. will provide communities in North Carolina and beyond with a scenario-based engagement platform that allows them to use geospatial modeling tools to make data-drive decisions that contribute to climate resilience and promote environmental justice.
"By offering this platform, OpenPlains aims to make geospatial modeling and simulation more accessible, engaging, and effective, thereby helping communities to better understand complex issues and create more equitable and sustainable outcomes," White said.
We recently spoke with White to learn more about how his time at the College of Natural Resources prepared him for a career in geospatial analytics. Check out the Q&A below.
How has the college prepared you for your future? 
The Center for Geospatial Analytics has prepared me in many ways for my future in both technical and soft professional skill sets. Technically, the center has provided me with the skills necessary to perform and develop complex geospatial modeling and analysis using open-source software such as GRASS GIS. Additionally, the center's culture of collaboration and focus on science communication has provided me with leadership and communication skills to help me as a researcher and entrepreneur.
What's your favorite memory or class from your time at NC State?
I had a fun debate with a fellow member of my Ph.D. cohort for our Grand Challenges in Geospatial Analytics seminar course regarding open-source software and open science. We were both assigned a side to defend, and I luckily was given the position of defending open-source and open science. During the debate, we argued about the commercialization potential of open-source projects. I argued that code does not make a company and that there are many examples of profitable open-source companies, with one of the most significant existing in Raleigh — Red Hat. My opinion did not falter throughout my time as a graduate student, and I am still committed to open-source software and open science.
What is unique about you or your work?
My work focuses on flipping the traditional role of the researcher on its head because the researcher/modeler is there to facilitate the modeling efforts, but the community is driving the research.
What motivated you to pursue your work?
We are facing an existential climate crisis that will impact all of us in some way. It is the challenge of my generation to figure out how to combat and plan for a very uncertain future. I view science as a creative pursuit to design and develop novel approaches to better understand the world around us in order to improve how we interact within it. My motivation to pursue my work stems from my desire to unite people to co-design more sustainable and resilient solutions to address these issues through geospatial analytics. 
What advice would you give students entering your major or field?
You are entering into geospatial analytics at a fantastic time where recent advancements in the amount of data and computing power available give you so many opportunities to be creative to solve real-world problems. However, to make the most impact, you must learn to be comfortable with code, listen, and communicate your work clearly and compellingly.
This post was originally published in College of Natural Resources News.