About NC State
Mother, Daughter Pursue Degrees Together in NC State's College of Education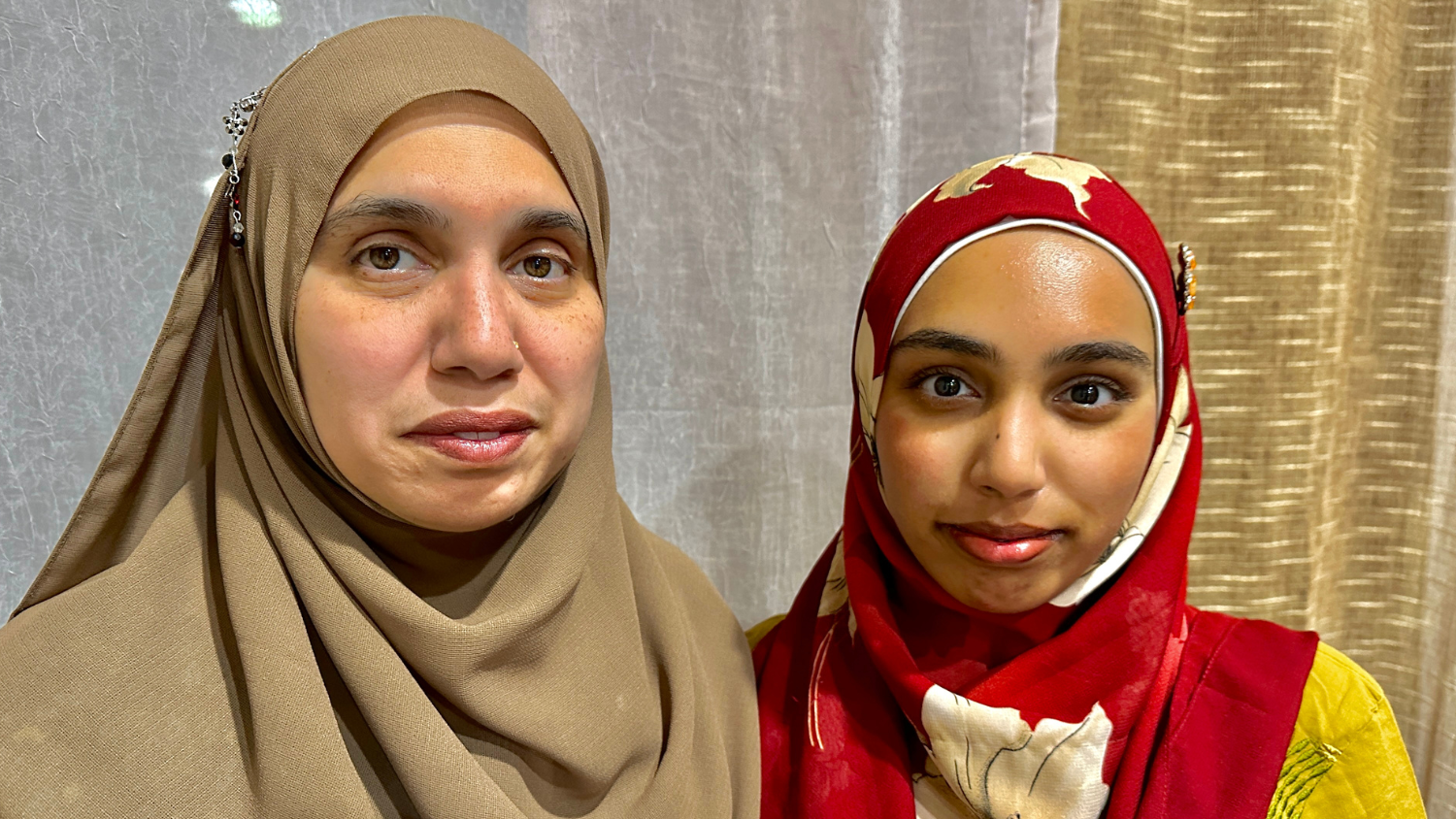 When Zeeshan Luqman, a graduate student earning her Master of Arts in Teaching in special education, realized she was enrolled in the same class as her daughter, Samiya Abdul-Lateef, it came as a surprise. She knew Abdul-Lateef was majoring in elementary education with a special education add-on licensure. But even still, as she watched the introductory video that each student in her online class, ECI 579: Organization and Behavioral Management of Inclusive Classrooms, posted on Flipgrid, she never expected one of those videos would feature her daughter.
"I didn't believe my eyes that it was her in the class," Luqman said. "I had to click and watch the whole thing just to see. I enjoyed it and then I commented on it, and she was so embarrassed."
Abdul-Lateef did know they were in the same class together, and she could have told her mother ahead of time. But that would have spoiled the surprise. It's not every day you get to be classmates with your mother, and despite any initial embarrassment, Abdul-Lateef has enjoyed helping Luqman adjust to her first collegiate courses in 20 years.
"It's really fun when your parents come up to you for help," Abdul-Lateef said.
Luqman earned her bachelor's degree in engineering in India before marrying her husband and immigrating to the United States. Since then, she has worked as an educator, first as a substitute teacher and then as an instructional assistant for special educational classes at Laurel Park Elementary School in Apex.
A few years after Abdul-Lateef enrolled in the NC State College of Education as an undergraduate student, Luqman decided it was time to go back to school to earn her master's degree and teaching licensure. Like her daughter, she was able to become a North Carolina Teaching Fellow, and, although she is a graduate student, their educational journeys have now started to intertwine.
"I will remind her today's the last day and she will remind me, 'Momma, did you do this? Did you do that?'" Luqman said. "Rather than having group studies back in the library, or somewhere else, I have it here at home. It doesn't matter what time it is. We are always there for each other."
Education, Luqman says, has always been a priority in their family and, growing up, Abdul-Lateef had early opportunities to gain teaching experience in her mom's Sunday school classroom.
"I started taking over classes after she was done," Abdul-Lateef said. "That got me into teaching."
Years of seeing her mom work with students with special needs also inspired Abdul-Lateef when she was deciding on her major.
"In my own classroom, there's going to be students [with special needs], and I'll need to know how to talk to them, how to help them," Abdul-Lateef said.
Both Abdul-Lateef and Luqman said they are benefiting from the special education classes they are taking in the College of Education. Abdul-Lateef finds the lessons she learns are applicable in her other classes and field work, and Luqman has been able to gain new skills she can immediately put into practice.
"I am learning so much through these classes, which I can utilize in my classroom, so it's helping me a lot," Luqman said.
Luqman said she also enjoys seeing her daughter engage in the organizations and activities made available through the College of Education. In addition to being a Teaching Fellow, Abdul-Lateef is an undergraduate student ambassador, and has had the opportunity to speak on a panel aimed at Spring Connect students.
"I have seen her doing so many things for the College of Education," Luqman said. "She's involved throughout the campus. She is there almost the whole day, even attending the evening sessions, whatever is coming up."
When Abdul-Lateef is home in the evenings, she likes listening in on her mom's graduate-level online classes.
"Her peers right now, they're all professionals, they're all teachers in the classroom," Abdul-Lateef said. "I eavesdrop a little bit on the conversation just to know how she interacts with them, so I know how to interact with my own future peers and future professionals."
It's another benefit of earning their degrees together.
"We are thankful that I got this opportunity to be with her," Luqman said. "I was so excited, and I was shocked to see her and from then onwards I'm enjoying being with her."
This post was originally published in College of Education News.