Hui Cong
Hui Cong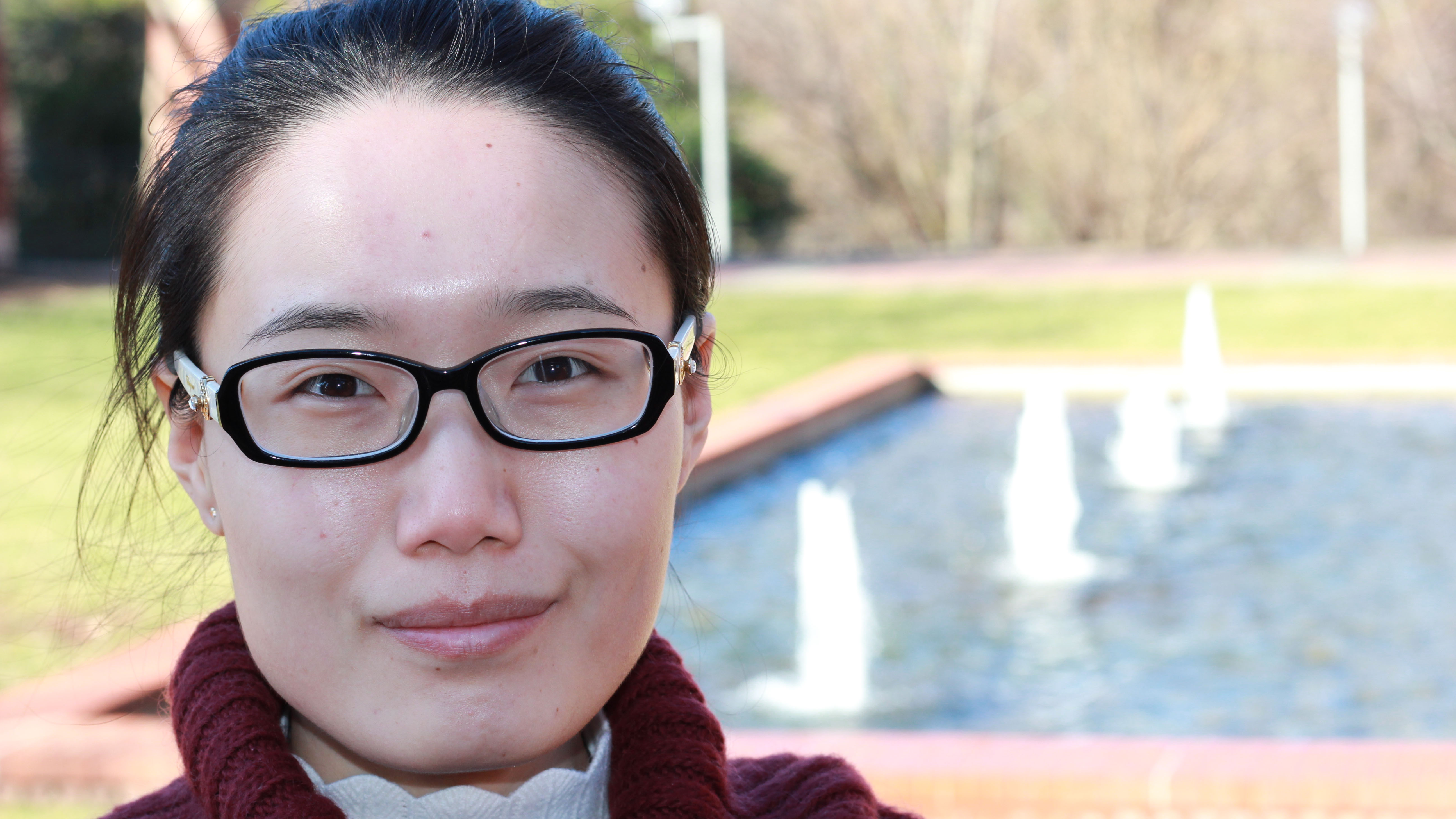 Degree program: Ph.D. in Fiber and Polymer Science
Intended Career: Research & Development in a medical device company
Favorite thing about NC State: I love the Wolfpack. It is not just a university mascot. It is not just a gesture. It is not just a name for sport teams. It is the sign of a member of NC State. As a member of NC State, we enjoy all the facilities, resources and opportunities, and the feeling of family.
Favorite thing about Raleigh: Raleigh has four distinct seasons with blue sky, white clouds and bright sunshine. Raleigh is one anchor city of the Research Triangle Park (RTP), a large research park, which includes many manufacturing companies and three well-known universities, including NC State. Raleigh is about a three-hour drive to the beach, 3 to 5 hours to the mountains. A great place to study, live and discover.
Favorite thing about your major: My major, Fiber and Polymer Science, may sound ordinary to most people. However, it is offered by the College of Textiles. It is an interdisciplinary program that combines material science, mechanical engineering, chemical engineering and biomedical engineering. This broad background expands my knowledge and also makes me competitive in future job hunting. As a bonus for textile students, we have great opportunities to experience fashion shows and taste of vogue designs offered by the College of Textiles.
Biggest surprise after you came here: The grocery store is not within walking distance. Even if it is possible to walk there, it is barely possible to carry a whole week's worth of supplies back home. But, not a problem. Public transportations such as the university's Wolfline and GoRaleigh transit have stops in most of the necessary places. Once I have my driver's license and a car, nothing can stop my willingness to explore.
How have you changed as a result of coming here? I have become more independent and more likely to share my mind with people. For studies, I am able to communicate and work with teammates on course projects and make oral presentations frequently in English. For livings, I learned cooking, hiking and hanging out with lovely international friends.
What would you want to tell a prospective student? As long as you have a dream, NC State is the place where you can make it come true. The atmosphere allows you to think freely, and the environment will make you extraordinary.
What would you want to tell a prospective student's parents? NC State is a great and safe place to learn how to grow up and be grown up. The faculty and staff members and students from various departments are here to dispel any worries about your children's exposure to a brand new environment. You will be surprised how outstanding and successful your children become at NC State University.
What do you think of the people you have met here? After traveling to many cities, I've learned that people here, regardless of whether they are friends or strangers, are always willing to help.