Food Science Grad Students Place in National Competition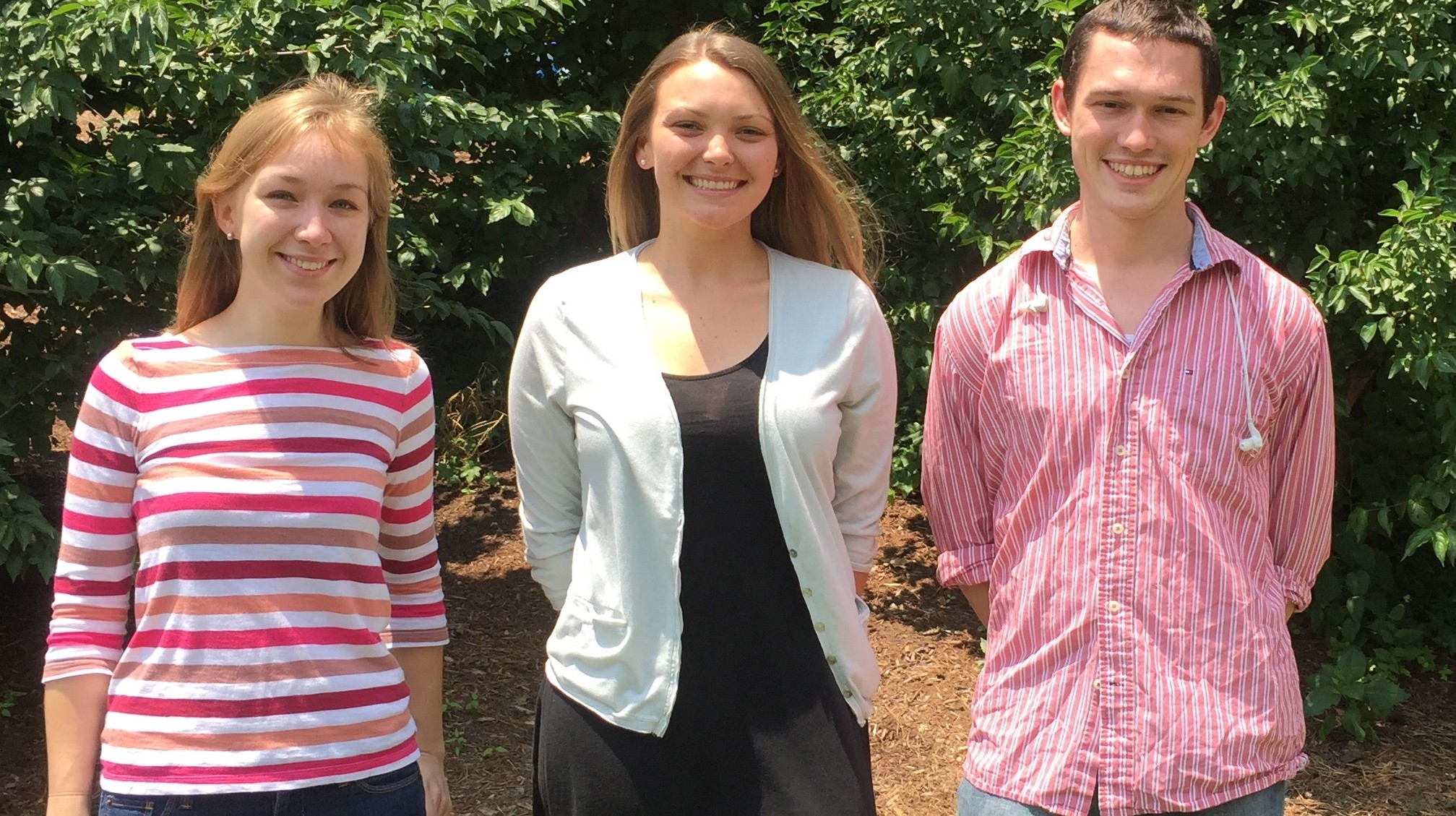 When considering the future of the dairy industry, it is safe to say NC State University graduate students will ensure the industry's future is bright.
A team North Carolina State University food science graduate students has been selected as one of the top three teams in the National Dairy Council New Product Competition for their product "Shake and Go Kefir." Team members Kyle McLean from Deerfield, Ill., Erin McMutrie from Raleigh and Claire Svendsen from Greensboro came together through food science graduate coursework.
"Shake and Go Kefir started as a class assignment," McLean said. "We take a research and development class where we explore the functionality of different ingredients and develop a food product. We knew about the dairy competition, and we used their guidelines to develop the product while we were in class."
The annual competition challenges both undergraduate and graduate student teams to develop a dairy beverage that appeals to Millennials. This year's theme was Dairy Beverage Reinvented: Reinventing Milk to Increase its Relevance to Millennial Consumers, challenging student teams to develop an innovative dairy-based product that was an excellent source of protein, healthful, delicious and promoted the REAL® Seal.
"We knew we wanted Kefir or a fermented dairy product because those are new things in the marketplace," Svendsen said. "We really wanted to make sure we had something new and different that would be exciting to Millennials."
As part of the competition, students are required to submit a product description, process description, discuss product labeling and regulation. They must also demonstrate how the product is linked to National Dairy Council consumer and marketplace insights.
"Our product is a Kefir beverage. It contains one full serving of dairy and one full serving of fruit, making it a great breakfast item," McMutrie said. "It has full chunks of fruit in it, so it is similar to a yogurt drink, but has a different taste and consistency."
Kefir is a fermented milk drink and is made with kefir grains or a powdered Kefir starter, both made of yeast and bacteria, to turn it into a tangy beverage with a thinner consistency than yogurt. Kefir originates from the north Caucasus Mountains in Eastern Europe and is believed to derive its name from the Turkish term for good feeling, "keif."
"Kefir isn't as popular in the United States, but abroad it has a strong presence in the international dairy market and has lots of room for potential new growth," McLean said.
In addition to developing the actual product, students have to take it a step further and create packaging, formulate pricing information and discuss marketing.
"For the packaging, we started off a little more generic with labeling, but after a focus group we learned that people didn't like it. We worked on it, and ended up with a cow in a pasture on the label," McLean said.
"We keep the dairy and fruit packaged separately to be more aesthetically pleasing," McMutrie added. "Millennials feel that glass is a reusable and recyclable product, with a better feel than plastic, so we choose a glass container."
The top three placing teams are invited to present at the American Dairy Science Association's Institute of Food Technologists Annual Meeting, which will take place in Chicago from July 11-14. The winner will be selected there, and students will claim their prize, with first place receiving $8,000, second receiving $5,000 and third receiving $3,000.
"We focus so much on the hard science in our degree programs that it can be hard to see things from a practical and applied point of view," McMutrie said. "It was really nice to get to put our science knowledge into action."
 ###
Courtesy of Caroline Roper, industry communications program manager, 770.994.5821 or croper@sedairy.org.
About the Southeast United Dairy Industry Association On behalf of dairy farm families, the non-profit Southeast United Dairy Industry Association, Inc. (SUDIA), works with schools, health professionals, retailers, dairy processors and the public to promote dairy foods.  For more information, visit www.southeastdairy.org.