Top Research Symposium Posters on Display at Hunt Library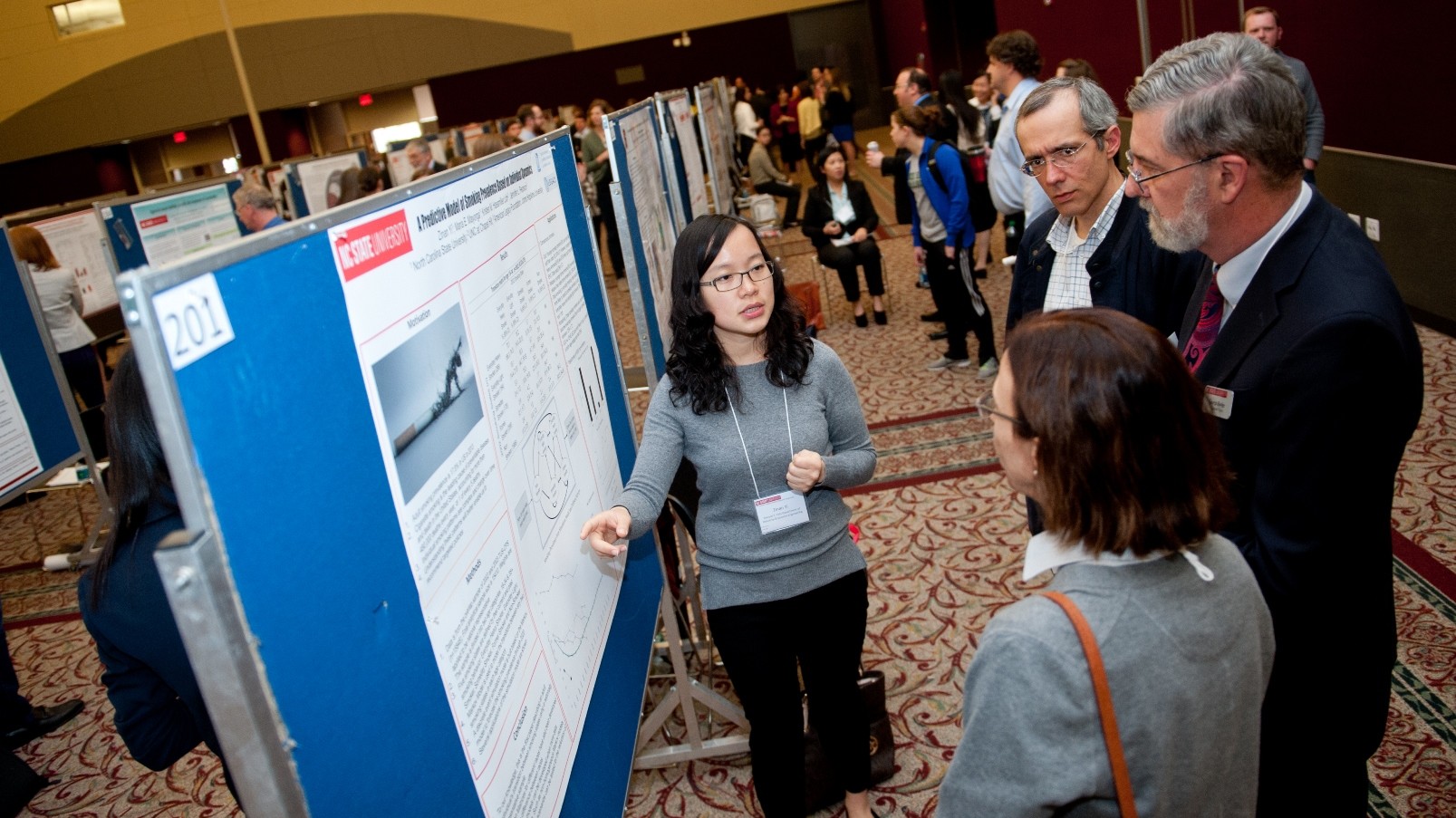 Top posters from NC State's 2015 Graduate Student Research Symposium will be on display at Hunt Library iPearl Immersion Theater Sept. 7-13. The exhibit, in collaboration with the University Graduate Student Association, will feature winning posters in eight categories — agricultural sciences and natural resources, design, education, engineering, humanities, life sciences, mathematical and physical sciences, and social sciences and management.
The 10th annual NC State University Graduate Student Research Symposium was held in March at McKimmon Center. The symposium features the best of graduate student research at NC State University. Graduate students are nominated for participation by their graduate program directors, and student posters are judged by faculty experts.
Contact, NCSU Libraries:
Chris Tonelli
Director of Communications Strategy