Student's Research Supports Family Life Coaching for Middle Schoolers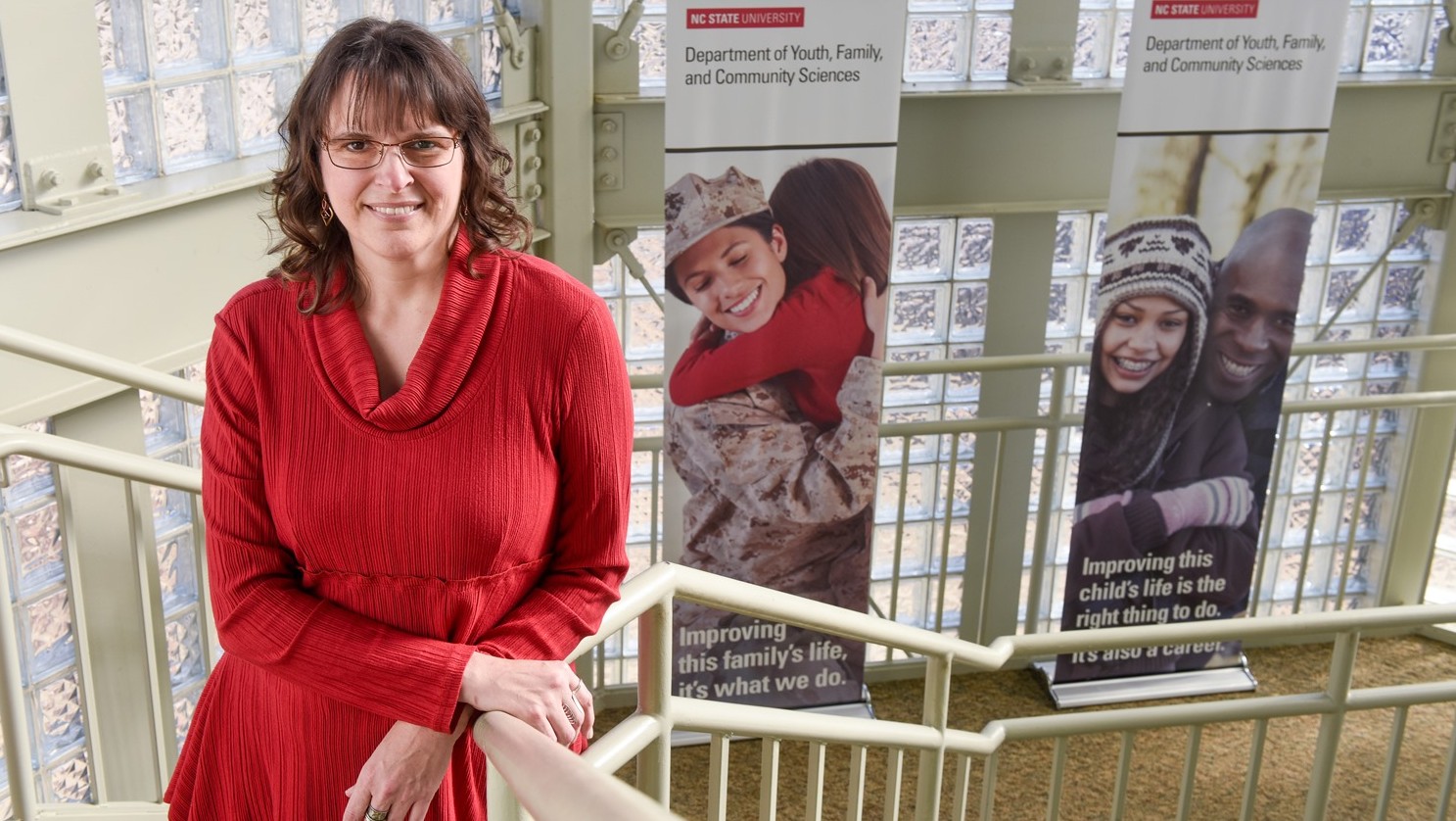 As a middle school math teacher, Karen Randle was well acquainted with the frustrations of parents watching their capable adolescents struggling academically, forgetting to do their homework or failing to turn it in. At the same time, she saw adolescents desiring greater independence, while their parents tried to reign them in.
Randle knows that these family conflicts can send a middle schooler into an academic tailspin. For her graduate research project at NC State University, she decided to explore the value of family life coaching to help improve middle school behaviors and academic performance.
Randle is working on a master's degree in youth, family and community sciences. Extra coursework she has taken will allow her to become a certified family life educator when she graduates this spring.
Her graduate research was done at Salem Middle School in Wake County, where Randle taught for 10 years. Most recently, she has worked with students and their families as a private tutor. She was intrigued with the idea that family life coaching could have an impact on students' academic performance.
"When Dr. Kimberly Allen (Randle's advisor) explained to me the concept of coaching, I fell lockstep into that because I found it almost completely parallel to what I do in my tutoring, working with families," Randle said.
Randle partnered with the counseling department at Salem Middle School. During student orientation last summer, she offered students and their families the opportunity to work with her as a family life coach. Ten families volunteered, and "all seemed to struggle with very typical middle school behaviors – organization, attention and more," Randle said.
Family life coaching is not something that is currently offered by Wake County Schools, Randle said. The demands on counseling staffs are too great to allow time for long-term coaching, she said. But Randle's experience showed her that family life coaching could be a valuable resource in schools to supplement work already being done by school counseling teams.
"The beauty of coaching is that it's so needed in middle school, if not all schools. But if I had to pick a grade level, middle school is it because there's so much change (among students and their families)," she said. "For parents, coaching provided a place where they could set goals with their youth, and that is a good thing."
For the 10 families who participated in her project, Randle conducted pre- and post-tests to assess qualitative and quantitative changes in student and family behaviors. The qualitative data will be the basis for her master's thesis, though she plans to analyze and publish the quantitative data at a later time.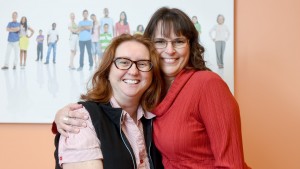 Randle met first with the middle school students, whose buy-in was critical to the success of the coaching. She even asked the students to sign a consent form, agreeing to participate in the coaching process. The one-on-one meetings with students gave Randle an opportunity to explain the process and empowered them to choose whether they wanted to be part of the experience.
Next, she met with the parents to gain their perspective. And finally, she brought families together and asked them to identify one goal they wanted to work on, and together they created an action plan for how to achieve that goal.
Since improved academic performance was a goal for most families, Randle helped them to come up with a plan around academics that would allow for a little more peace at home. Expectations within most families were pretty intense, she said.
The middle school students in Randle's coaching program struggled with issues like organization, turning their homework in on time, slamming doors and losing things. And parents didn't always recognize that these behaviors were developmental, largely caused by hormonal changes in adolescents. Parents also found their youth to be resistant to their help and questions.
One of the families that Randle worked with included an eighth grade boy who had gotten behind in his studies. Throughout the coaching sessions, both the student and his parents began to see what they could do differently. The counseling team at the school also got involved to support the student. In the end, "the family had a lot of good things to say about the process," Randle said.
Family surveys taken after the coaching sessions showed that most families found that the behaviors that derailed students academically had begun to improve. "The growth was in organization and turning assignments in," she said. Randle encouraged the students to use their school planner to help with organizational skills.
"I would see the demeanor change (between parent and child). Some of the things (the parents and students) took away were not only the academic changes, but also how to communicate with each other because their children are changing, and they can't communicate with them the same way," she said.
On the post-survey, one student wrote, "My parents understand my mindset now." A parent responded, "We have a common language and a common goal. It's better to address things than to hide them."
After earning her degree, Randle would like to pursue a coaching position in education, similar to the role she played in her research project. "My interest is basically in a position that doesn't exist," she said.
She hopes that public schools will see the wisdom of integrating family life coaches into their counseling efforts, in order to help students. But working in a private practice is also a possibility, Randle said.